Fall is officially here, and we are so ready to embrace the delicious foods that come with this season. Eating healthy is always the goal, but sometimes, those sweet treats like pumpkin spice lattes can easily catch up to us. But not to worry, below is a list of three tasty and wholesome fall recipes that will leave your belly satisfied without the calorie guilt.
1—Overnight Apple Cinnamon Oatmeal
Start off your morning right with a fresh fall oatmeal blend. The night before spread two tablespoons of butter around the inside of a slow cooker. Cover the bottom with four diced apples and sprinkle two tablespoons of cinnamon and ¾ cup of brown sugar over the apples. Then, cover the apples with two cups of uncooked oats. Place the slow cooker on a low setting and cook overnight for about 8-10 hours. In the morning you'll have delicious oatmeal for your commute to class.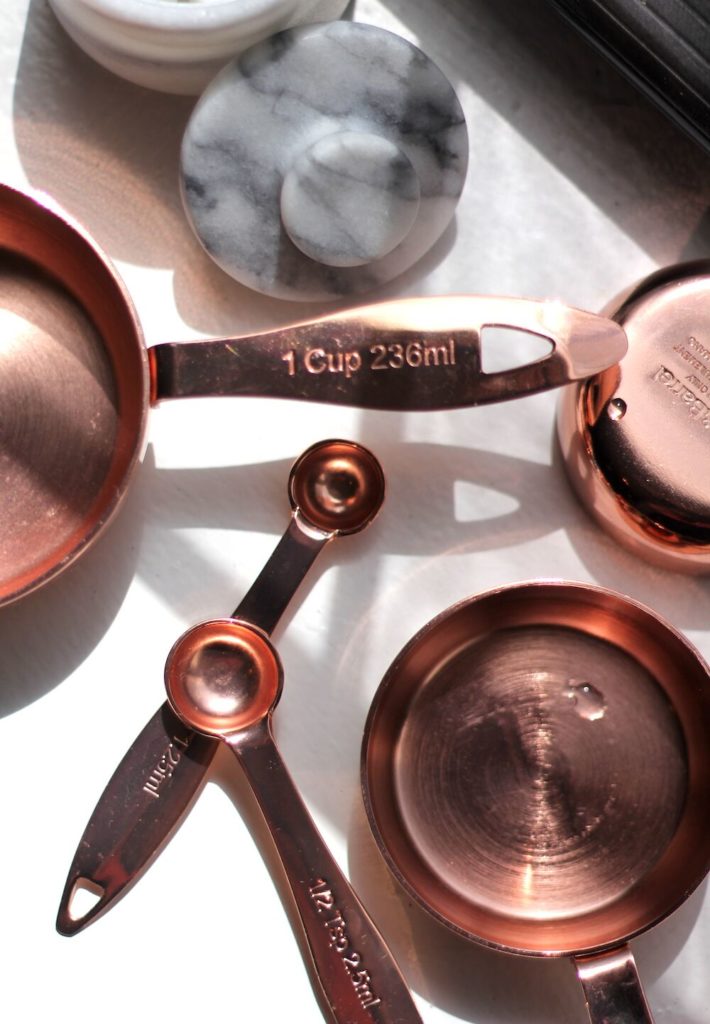 PHOTO: Anna Coke
2—Pumpkin Spice Coffee
Nothing says fall better than pumpkin-flavored anything. Take a healthy spin on your PSL order with an organic pumpkin coffee blend that is half the amount of calories and sugar than the classic Starbucks drink. In a blender, whip together four ounces of strong coffee, three tablespoons of pumpkin puree, one and a half tablespoons of maple syrup, 1/8 teaspoon of pumpkin spice (cinnamon, ginger, clove, nutmeg, cardamom), and 1/8 teaspoon of vanilla extract. Lastly, pour a steamed ¾ cup of milk into your coffee mix. Pour your pumpkin spice coffee into a cute mug and enjoy.
PHOTO: Amber Sudra
3—Mini Pumpkin Bites
Looking for a quick snack between classes? These mini pumpkin bites are the perfect sweet treat to get you through the day. Combine two cups of oat flour, two tablespoons of brown sugar, and one tablespoon of pumpkin pie spice in a mixing bowl. Heat ¼ cup of almond butter and ¼ cup of maple syrup on the stovetop, and when smooth, stir in one teaspoon of vanilla extract. Add this mixture to the dry mix with ½ cup of pumpkin puree. Stir until blended and roll into small balls. Roll the pumpkin balls in a cinnamon sugar mix and enjoy!
Have any delicious fall recipes? Share with us on Instagram by tagging @CFashionista!
Featured photo by Kenia Viezcas.