Graphic and band T-shirts have always been a major staple in my wardrobe because there are so many different ways to style them, and they hold a unique opportunity for me to be able to express myself. Today, I am going to show you three different ways I like to wear my favorite T-shirts!
1—Dress it up. People sometimes tend to think that graphic and bands T-shirts are typically more on the edgy side of fashion, but with the right accessories, anybody can rock them and make the trend their own! For this look, I paired my Breakfast Club graphic T-shirt with these adorable floral capris and wedges—a perfect look for the typical girly-girl! My favorite part about this look would have to be the floral accents on my capris. The key to any perfect outfit is uniqueness. Never be afraid to stand out!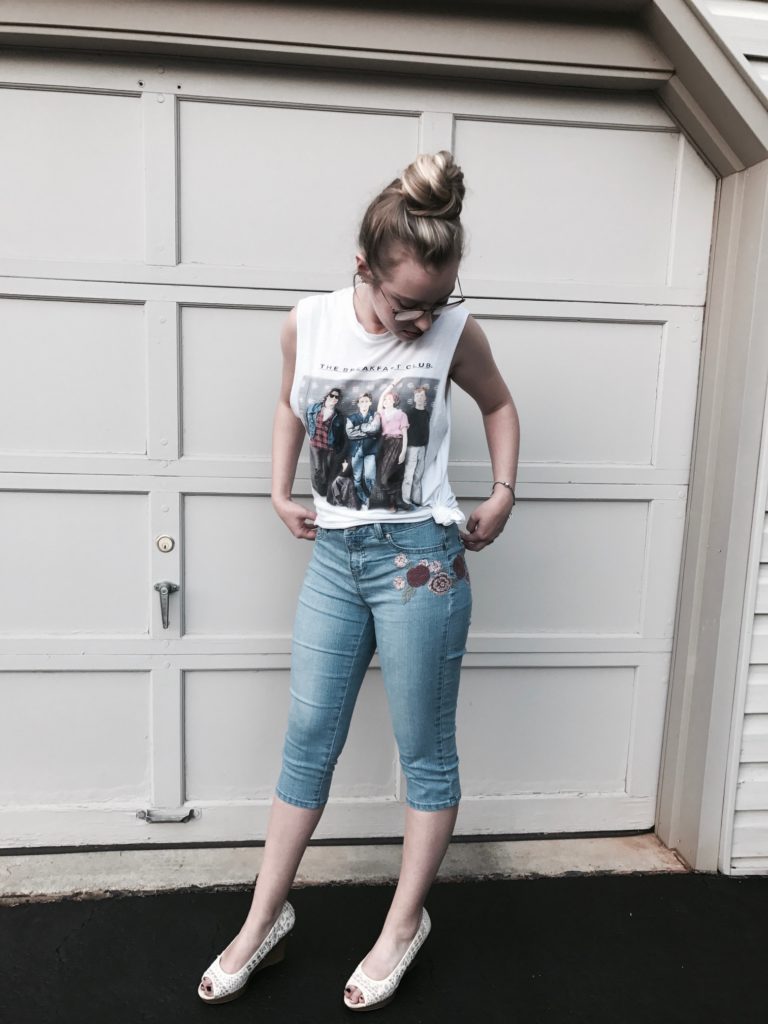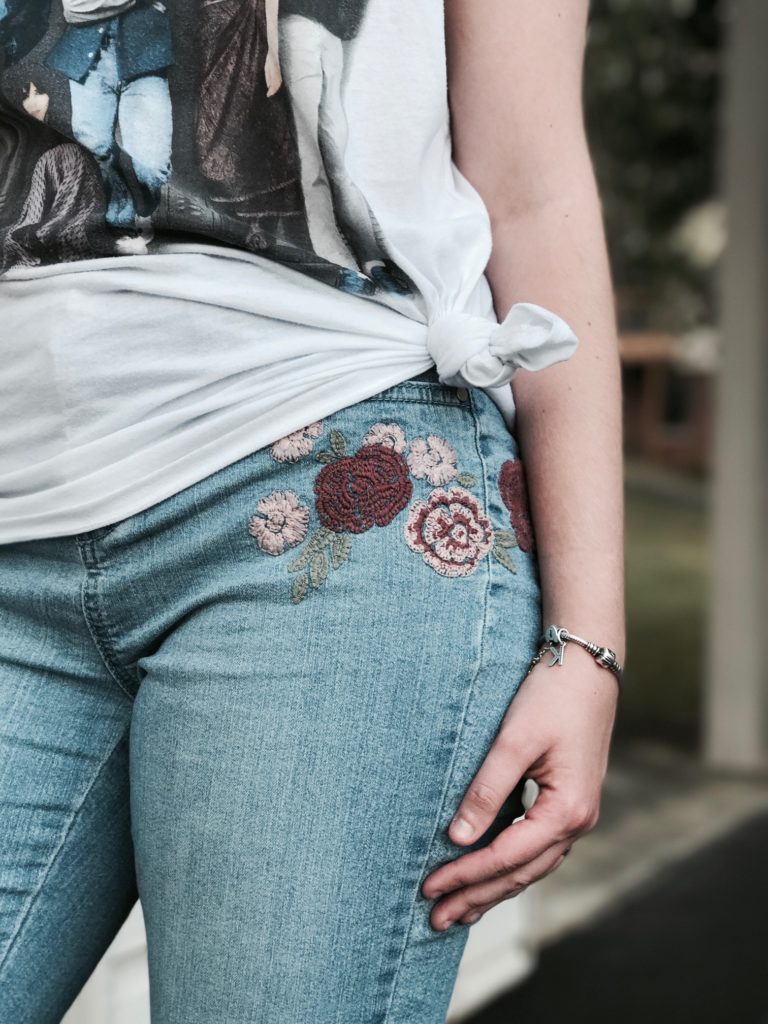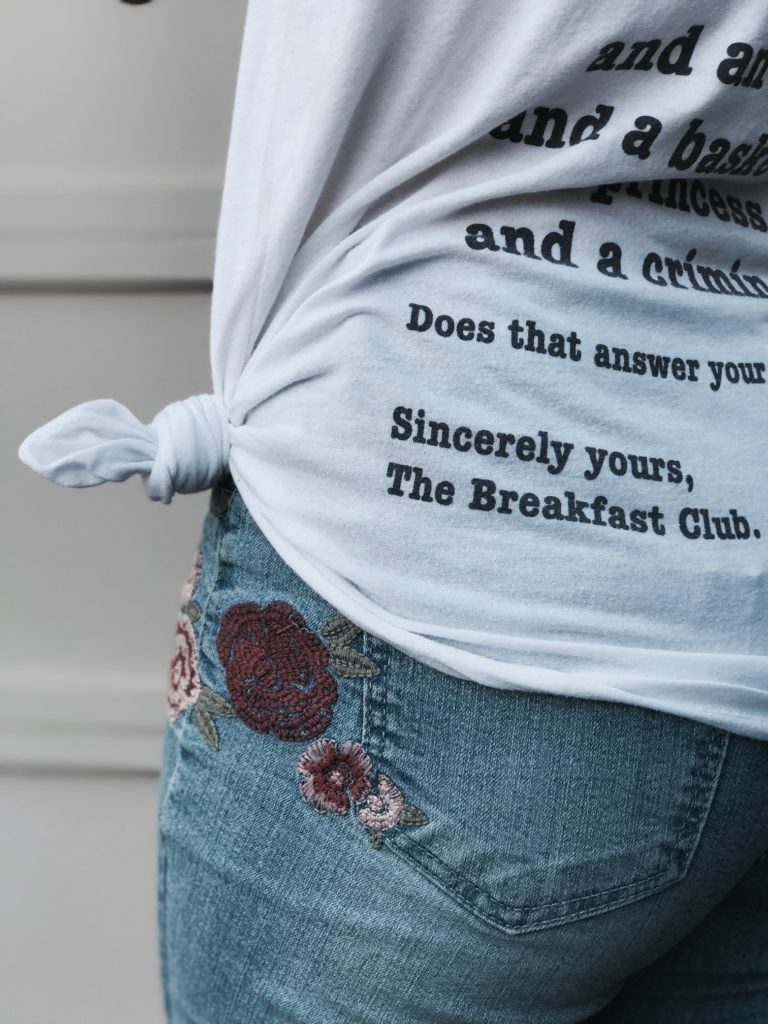 2—Ripped jean queen.  The most simple look of them all, yet one of the cutest and most classic looks of all time! All you have to do is throw on that band tee, your favorite pair of Vans and ripped jeans and you are good to go! Don't forget to accessorize with your favorite choker necklace!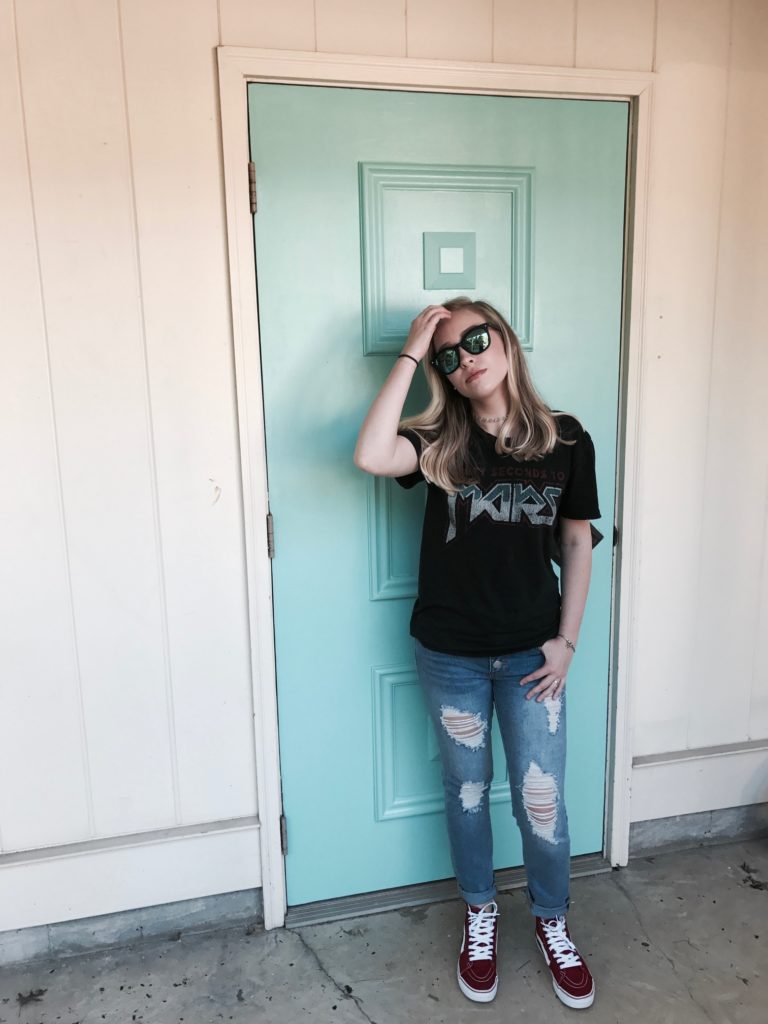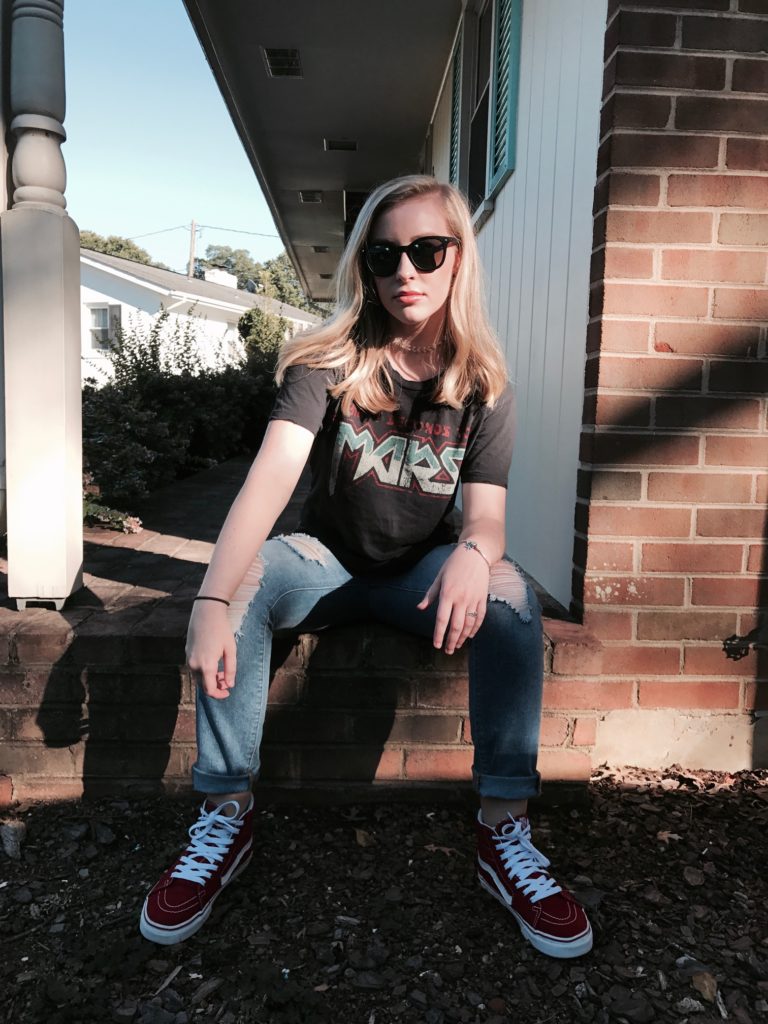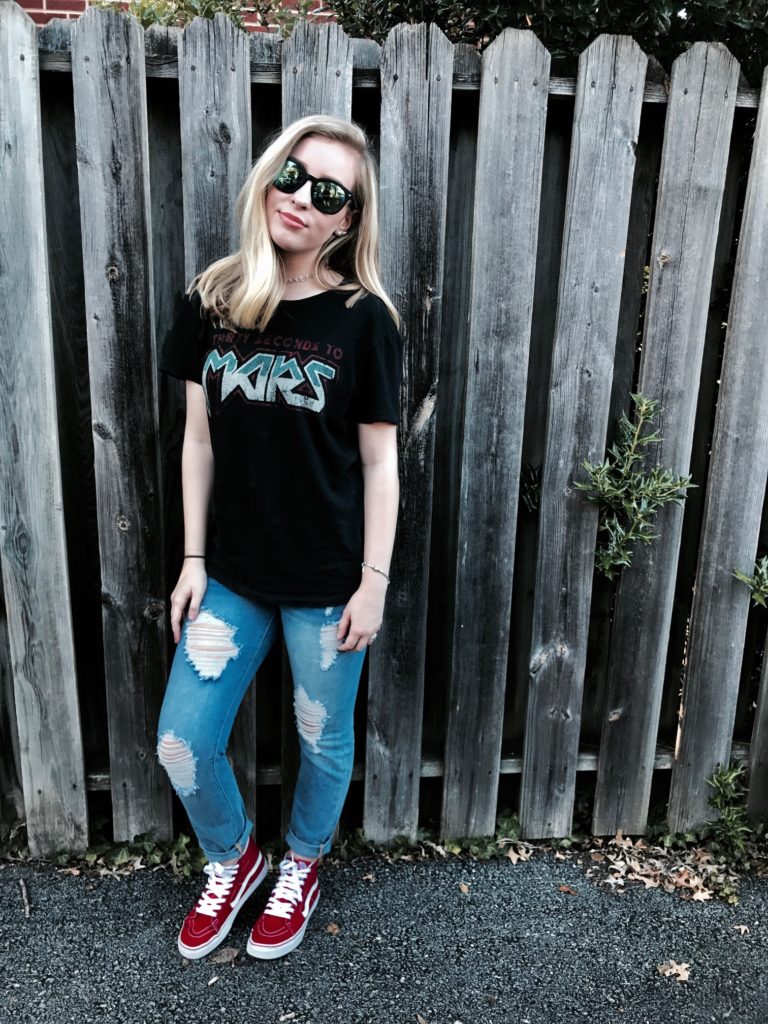 3—My favorite look. You can absolutely never go wrong with the ever-so-adorable overalls! I always like to unhook one of the overall straps for a chic, vintage feel. Make it edgy with your best combat boots and for that extra vintage flair, some round sunglasses are the perfect addition!
What are your favorite ways to style graphic tees and band tees? Let me know in the comments below!