You hear it all the time—it's the most important meal of the day. But does that stop you from eating toasted white bread with Nutella on top for breakfast every morning? If you're anything like me, the answer is a strong "no."
Well, Fashionistas, I challenge you to stray from your boring breakfast routine and try something healthier, and it may even be easier. I've come up with three healthy and easy breakfast options for you to love this summer.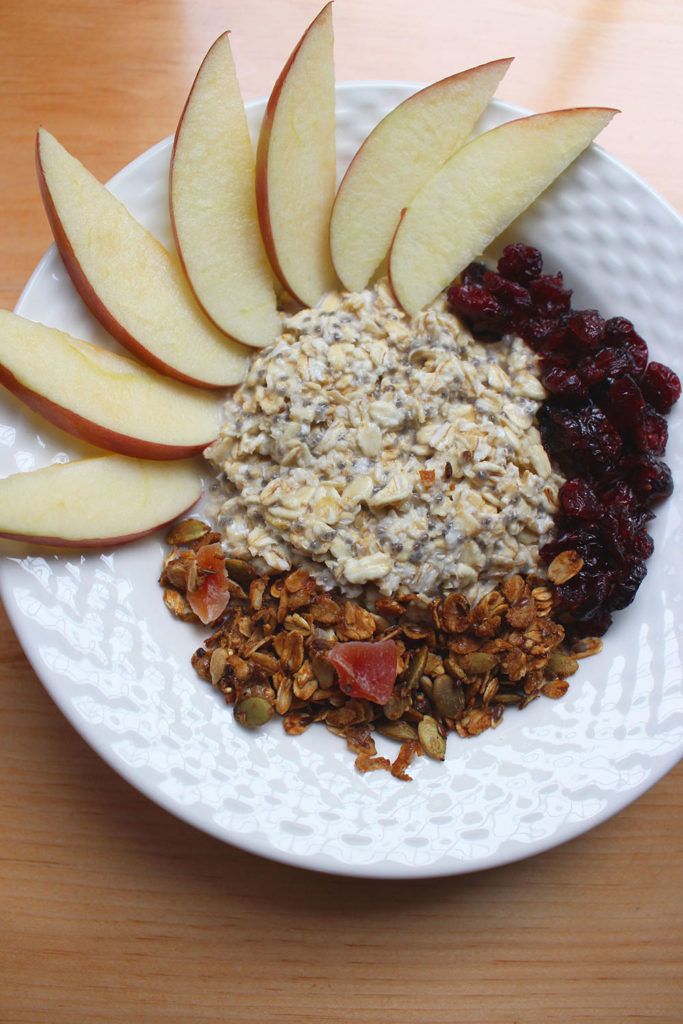 1—Overnight Oats
It does not get easier (or more delicious) than this, my friends.
Here's what you'll need:
1 cup oats
1 cup milk (can be almond or regular)
1/4 teaspoon vanilla extract
1 teaspoon chia seeds
Agave nectar to taste (I used about 1 tablespoon)
Your favorite toppings (mine are granola, dried cranberries, and apple)
Add all the ingredients (except for the toppings) to a bowl before you go to bed. Stir. Cover and put it in the fridge overnight. When you wake up, add your toppings and eat up!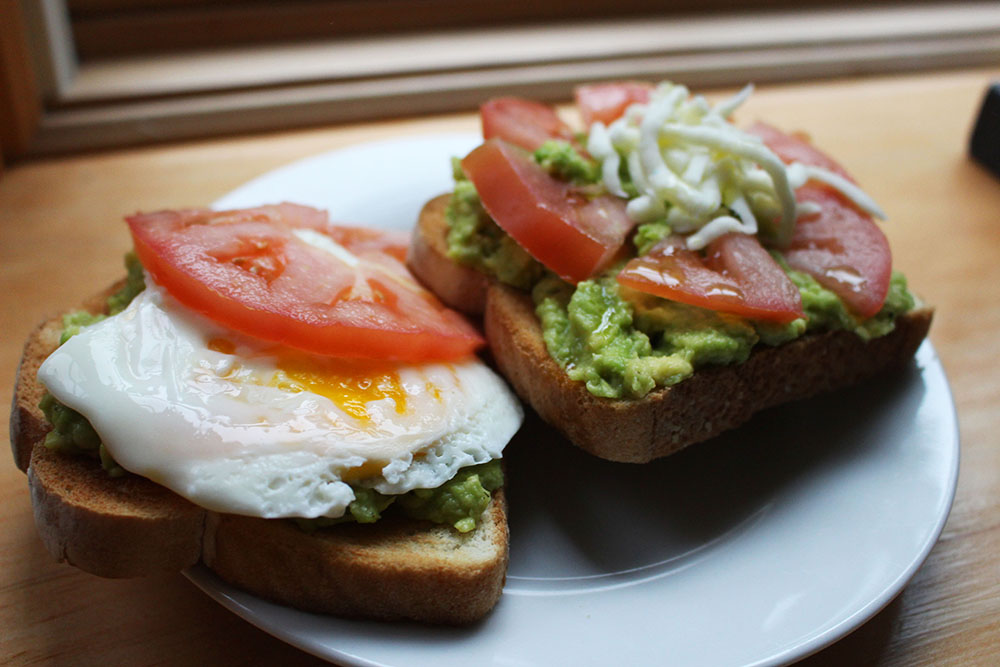 2— Avocado Toast
Okay, maybe it does get easier. Now you really have no excuses because this is almost as easy as smearing some Nutella onto a piece of toast.
Ingredients:
2 slices of bread
1 avocado
Salt
Pepper
1 egg
1 small tomato
Mozzarella cheese
Olive oil
Cooking spray
Toast the bread. Spray a small cereal bowl with cooking spray, then crack the egg into the bowl. If you like your eggs over hard, break the yolk. Cover and microwave at full power for 40 seconds. Meanwhile, prepare the avocado spread. Halve the avocado and remove the pit. Scoop the avocado into a bowl and mash it with a fork. Add salt and pepper to taste. Add avocado spread to toasted bread. Slice the tomato. Top one slice of bread with tomato and cooked egg. Top the other slice with tomato, mozzarella, and a drizzle of olive oil. Get creative with your toppings!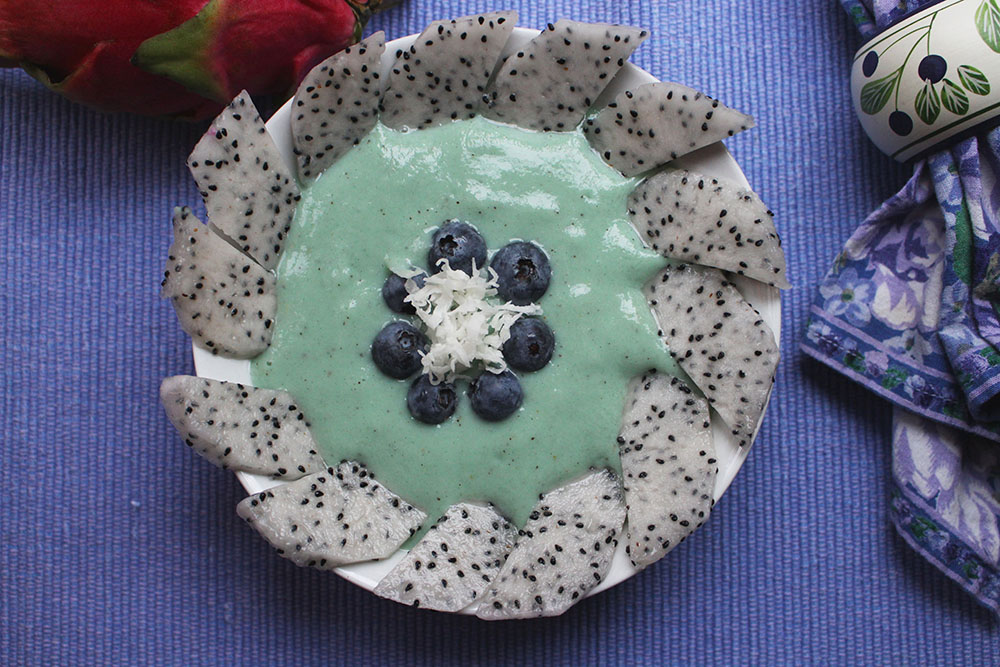 3— Mermaid Smoothie Bowl
The hardest part of this recipe is simply finding the blue spirulina powder to make your mermaid smoothie bowl that pretty turquoise color (luckily, you can find it online). Below, I'll share the ingredients that I used to make my smoothie bowl, but feel free to stray from my picks. The idea is to make your smoothie a white color, then add the blue spirulina to make it blue.
Smoothie:
4 tablespoons Greek yogurt
Lemon juice of ½ lemon
1 frozen banana
½ peeled pear
1 peeled white nectarine
1 kiwi
1 teaspoon blue spirulina powder
Almond milk as needed
Toppings:
1 dragonfruit
Blueberries
Shredded coconut
Add all the ingredients to a blender, and blend away! (Super hard, right?) Pour your smoothie into a bowl, add your toppings, and voila—your smoothie bowl is Instagram-worthy.
Speaking of Instagram… show us how you make your mornings better with a great breakfast. And don't forget to tag @CFashionista!