Summer fashion—it's not easy. It's hot and humid outside and an icebox in the office, which makes finding an outfit that's appropriate for both environments near impossible. My advice? Find your basics. Landing a handful of go-to's is essential for making summer dressing easy-breezy. With a good pair of denim, a few blouses, and a fun pair of sandals, your summer wardrobe will be set as displayed by this Fashionista.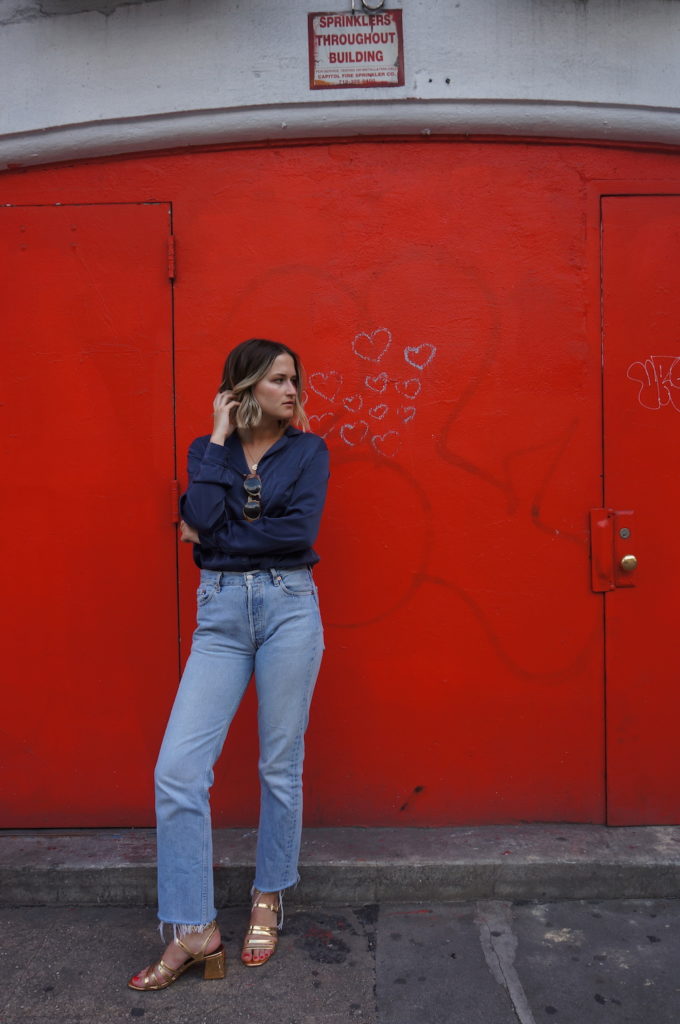 Of course, everyone's personal style is different, but these three basics can be molded to any wardrobe. This Fashionista took a simple spin on her summer look by keeping it minimal. Her vintage
Levi's
paired with this navy, airy
blouse
was effortless and perfect for a cooler summer night. Scoring denim this great isn't easy, though. Thankfully, flea markets seem to be on every corner during the summer. With tons of vintage vendors, you're bound to find the perfect denim fit for you. Once you do, it'll feel a bit too similar to falling in love (I wish I was lying, but it's true!).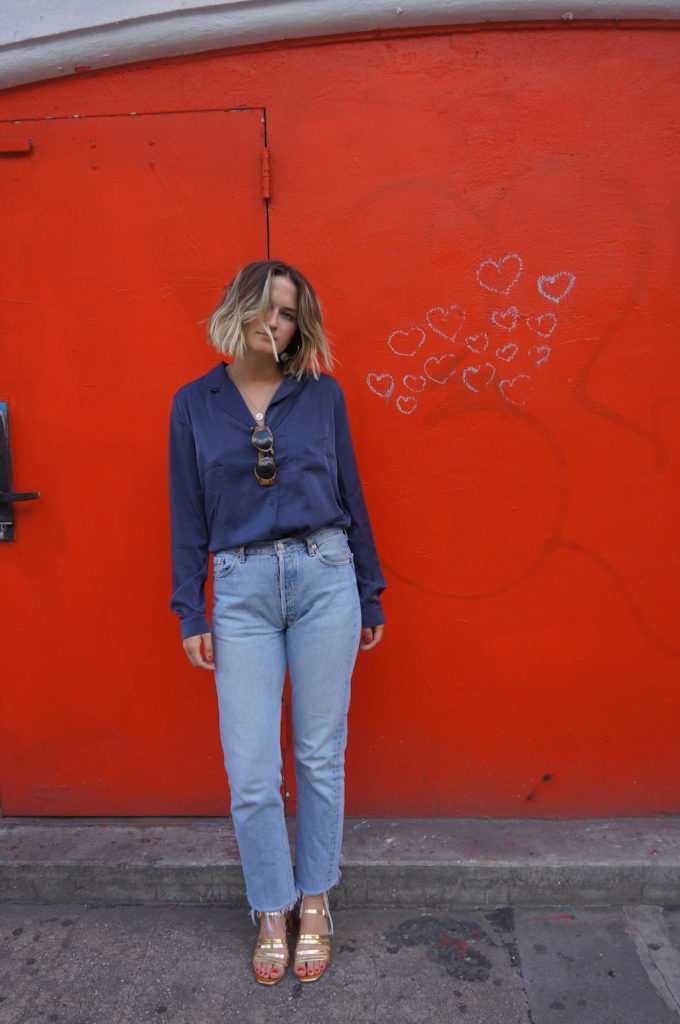 This Fashionista made this look more fit for her style with gold jewelry and the sandals to match. Her look was quite simple so she added a fun pair of
earrings
and staple gold
necklace
. Neither piece took away from the rest of the look but instead added intricacy and detail. Her vintage sunglasses were another flea market score. Sunglasses are an overall summer essential (along with some SPF, of course). She completed the look with some gold, strappy
sandals
and was ready to take on the summer weather. Her go-to denim, blouse, and sandals made for the perfect summer look.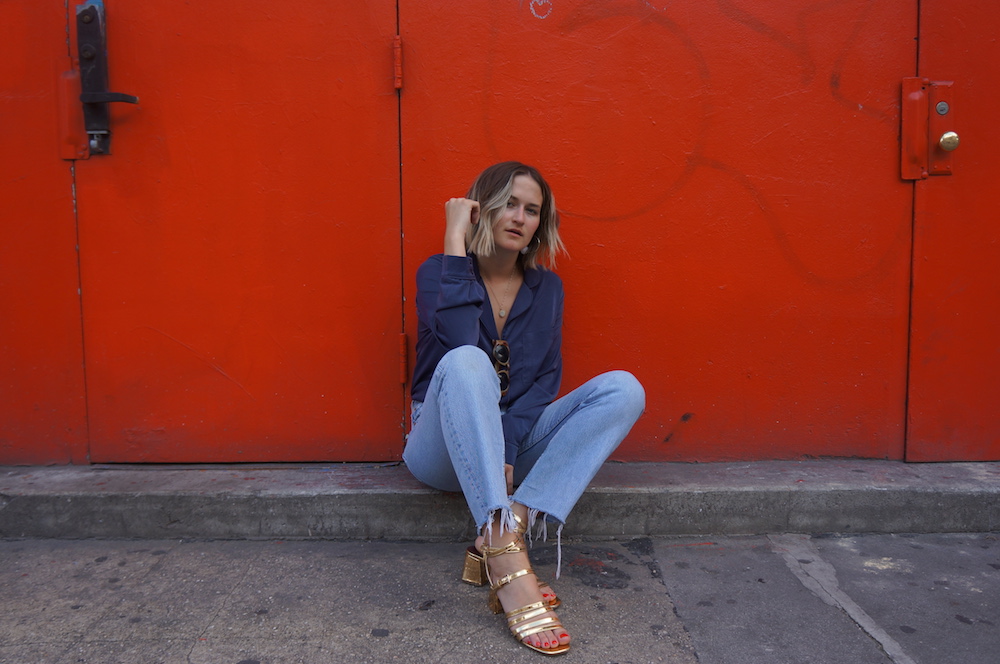 Do you love these summer basics, too? Let me know in the comments below.