It was hot out, and the smell of funnel cake began to make my mouth watery and my stomach grumble. There were people everywhere—screaming, laughing, walking, and playing. I was in a long line waiting anxiously to get on one of my favorite roller coaster rides at Hersheypark.
During the summer, theme parks are swarming with hundreds of people who hope to enjoy a day out. Aside from having a great time, it is important to plan a comfortable outfit and essentials that will come in handy throughout the day. Check out this outfit I wore and a list of 15 essentials that you need on the trip!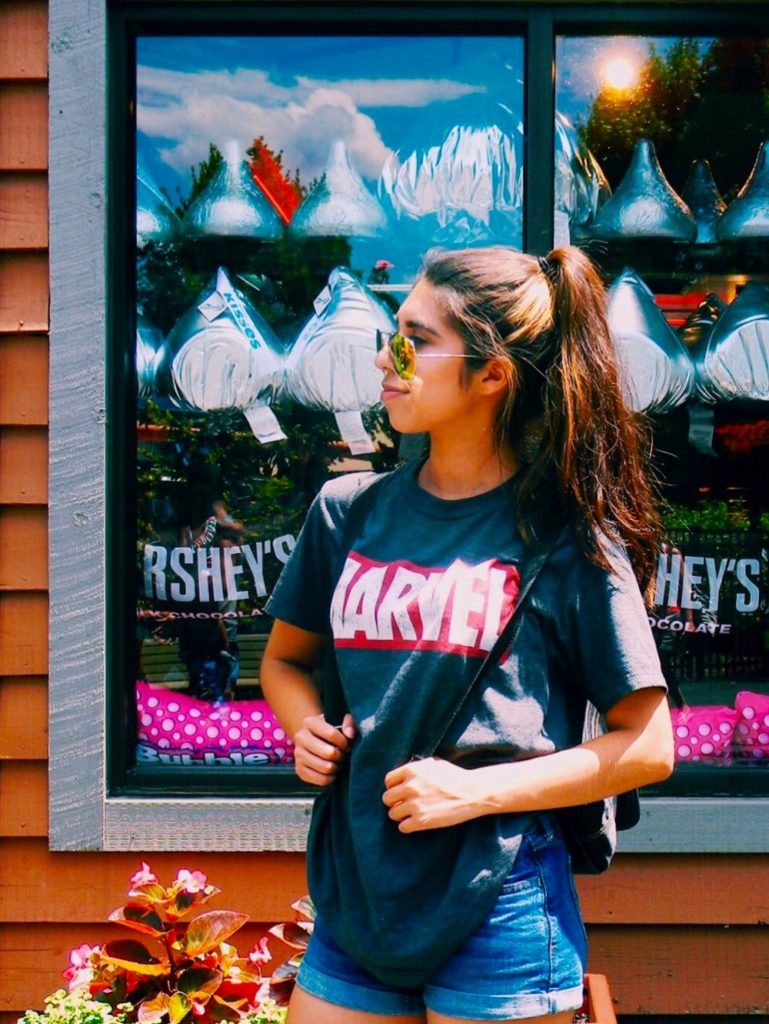 When it comes to picking out an outfit, staying comfortable and casual makes it easier to enjoy the day. For my trip, I decided to wear a graphic T-shirt, jean shorts, and my Adidas Superstars. A graphic T-shirt is a great piece to wear with shorts or ripped jeans. I actually wore a men's Marvel T-shirt because I prefer wearing baggy and loose fitting shirts! As for shoes, it's better to put on a pair of sneakers so you don't have to worry about them falling off rides or your feet starting to hurt from walking all day.
Once your outfit is down, the next step is to pack for the trip. Here are 15 essentials that will be useful throughout the day!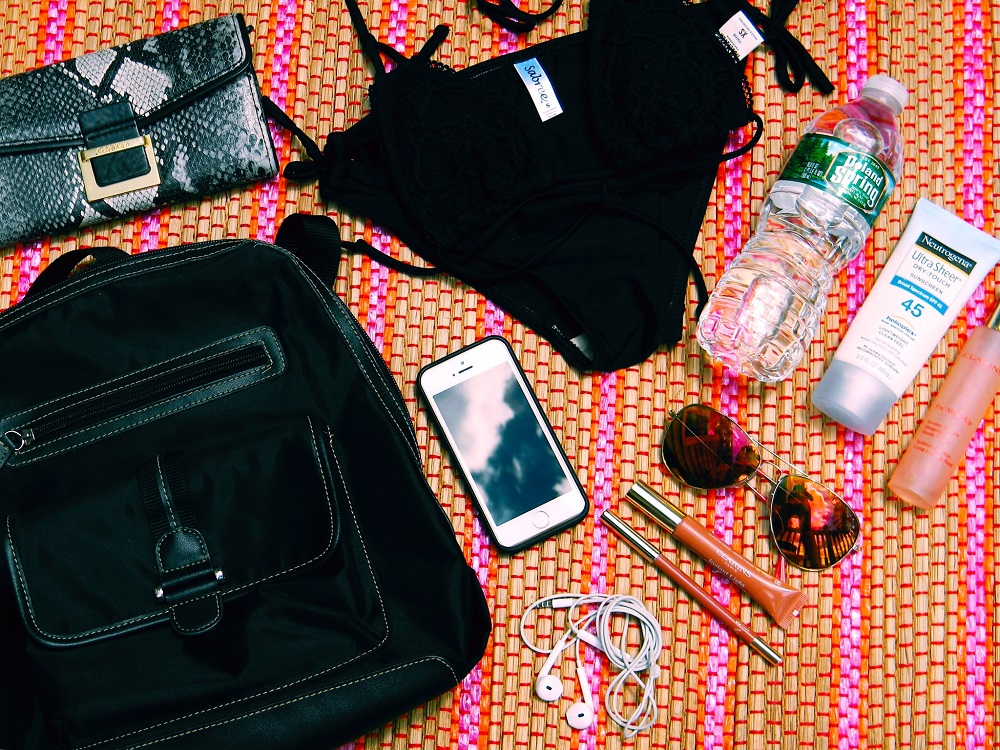 1—Small Backpack. You don't want to carry a huge bag, but you still need to have enough room for your essentials. Usually there are small lockers or cubbies to place your bag while you go on the rides.
2—Charger. Keep your phone charged because you'll need it throughout the day.
3—Earphones. Listen to music on your way to the theme park and on your way back home.
4—Snacks. Waiting in line to get on rides can take a long time.  It's good to have a snack in case you begin to get hungry.
5—Water. Stay hydrated as you go on rides, wait in line, and walk around all day in the heat.
6—Sunscreen. Protect your skin from the sun as you will be outside for most of the trip.
7—Sunglasses. Accessorize your outfit with a cool pair of shades and protect your eyes from the sun.
8—Wallet. Keep some money for food, souvenirs, and games.
9—Lip Balm/Lip Liner. Moisturize your lips with lip balm during the day.
10—Setting Spray. It's usually an all-day trip, and although you may put on setting spray in the morning, it's good to check your makeup and moisturize.
11—Hand Sanitizer. There are millions of germs on the rides you go on.
12—Swimwear. This is optional. Some theme parks have waterparks as well.
13—Sweater. It can get a bit chilly at night.
14—Phone. Take pictures or call your friends and family to find each other within the park.
15—Camera. Take pictures!
What are your theme park essentials for a fun day under the sun? Let us know in the comments below!