Ever since kindergarten, picking out the perfect first day of class look has been momentously important in the life of a Fashionista. Heading back to campus this fall, the fashion stakes have never been higher. Regardless if you are a doe-eyed freshman or a seasoned senior, make this welcome week your most stylish yet with inspiration from 14 of CollegeFashionista's rockstar (and majorly fashionable) Style Gurus from around the world!
Check out our Style Gurus' first week of school outfits, the stories behind their super rad looks and their advice on how to rock your campus this fall!
1. Bailey Chupein, Junior, University of South Florida
"Every semester gives you the opportunity to create a new style. I like to keep it classic with white and black and adding a statement trend like my jean jacket."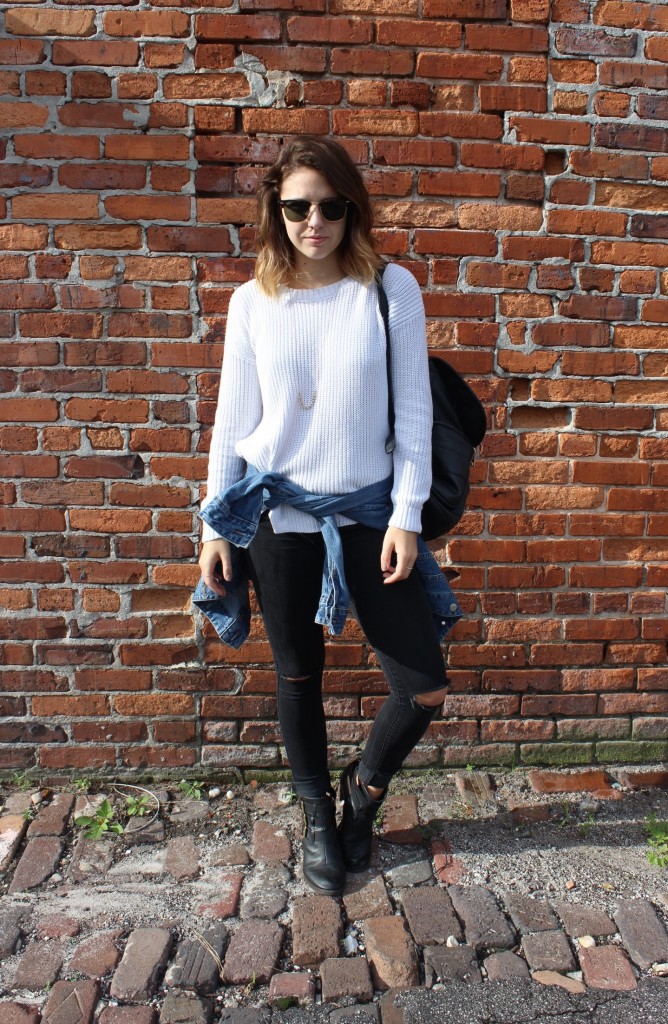 2. Cassandra Neely, Senior, Kent State University
"When it comes to transitional pieces for back-to-school, I'm a huge advocate of skirts–they don't scream "summer" like a pair of shorts does, but they still keep you cool on campus for those warmer fall days. And, since early fall weather can be finicky, adding a layer of a leather jacket helps you to stay comfortable on campus no matter where you are."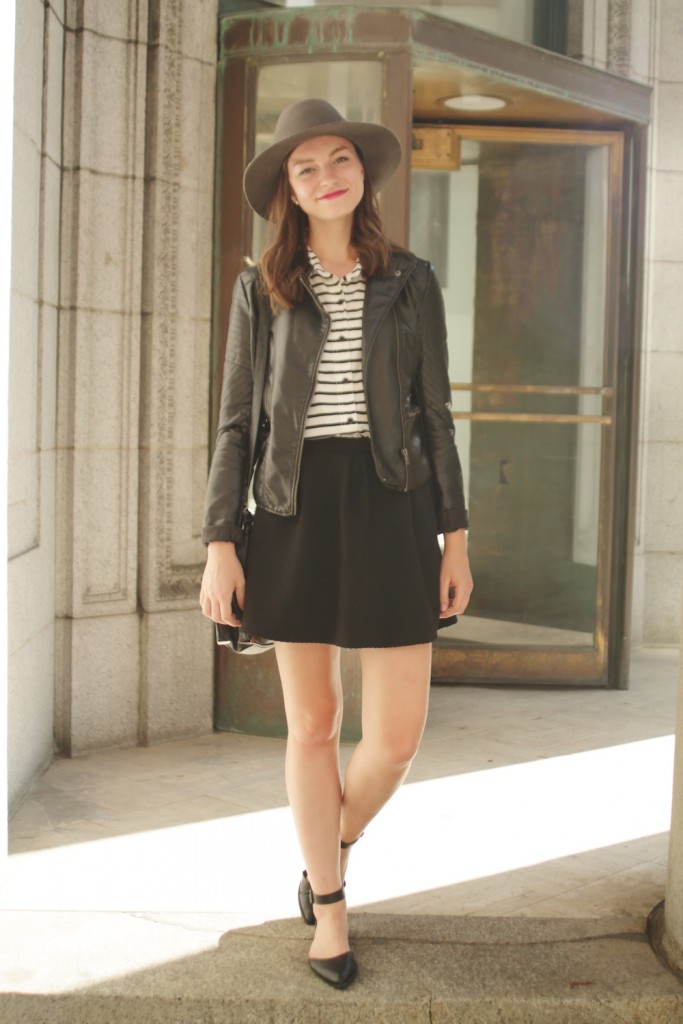 3. Courtney Pelot, Senior, University of Wisconsin
After spending the summer interning and being immersed in New York City culture, I notice that my style has become more minimalistic. I'll transfer my redefined, East Coast-inspired style to my Midwestern campus this fall by donning lots of black, wearing chic sneakers and keeping my accessories to singular statement-making pops; therefore, I suggest thinking back to what inspired you this past summer and add that unique touch into your back-to-school look!"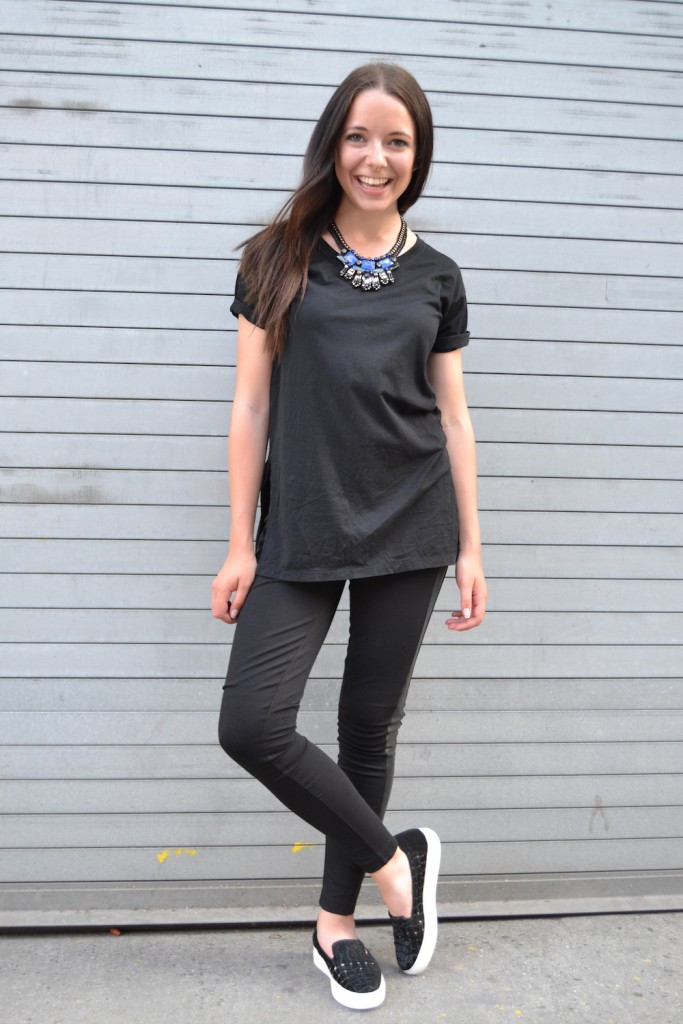 4. Daisy Lucas, Junior, RMIT University (Melbourne, Australia)
"To ensure you're looking on point without sacrificing comfort, stick to classic pieces then make a style statement with your accessories. Start with black skinny jeans, as they go with everything and do a fab job of lengthening the legs (bonus!). To keep warm, throw a cropped jacket over one of your favourite summer tanks. Top it all off with a printed oversize clutch and a great pair of shoes, so you can go straight from school to dinner with the girls – versatility is key!"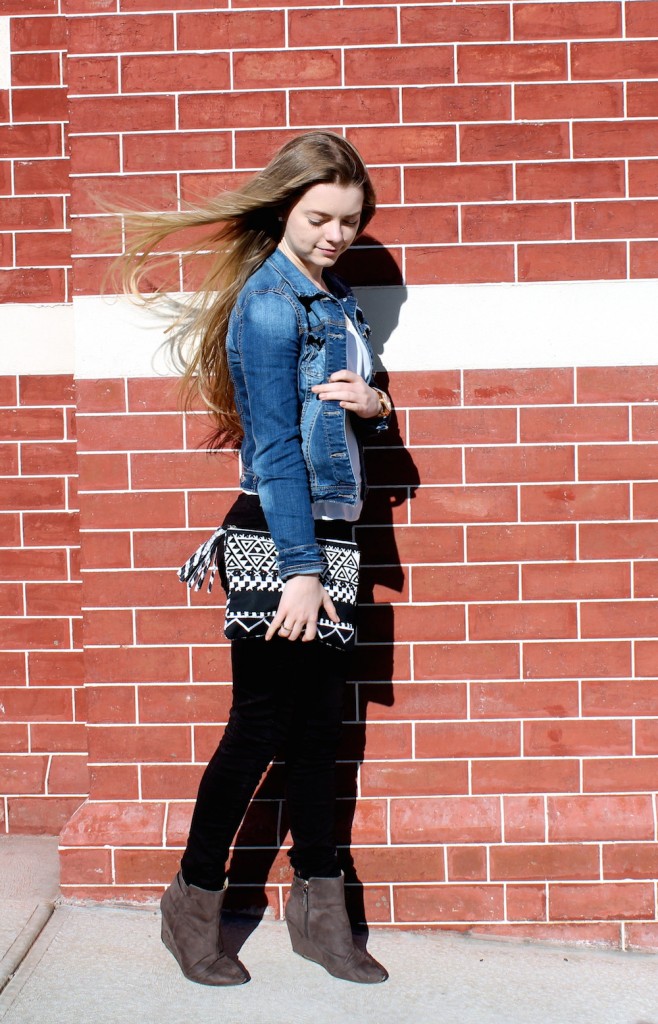 5. Eva Thomas, Senior, University of Minnesota
"Button-front skirts are my favorite right now. They are comfortable and casual—perfect for class—but you'll be super on-trend with the A-line button-down silhouette that oozes '70s vibes. And add a statement piece, like my metallic shoes, to make yourself shine on campus!"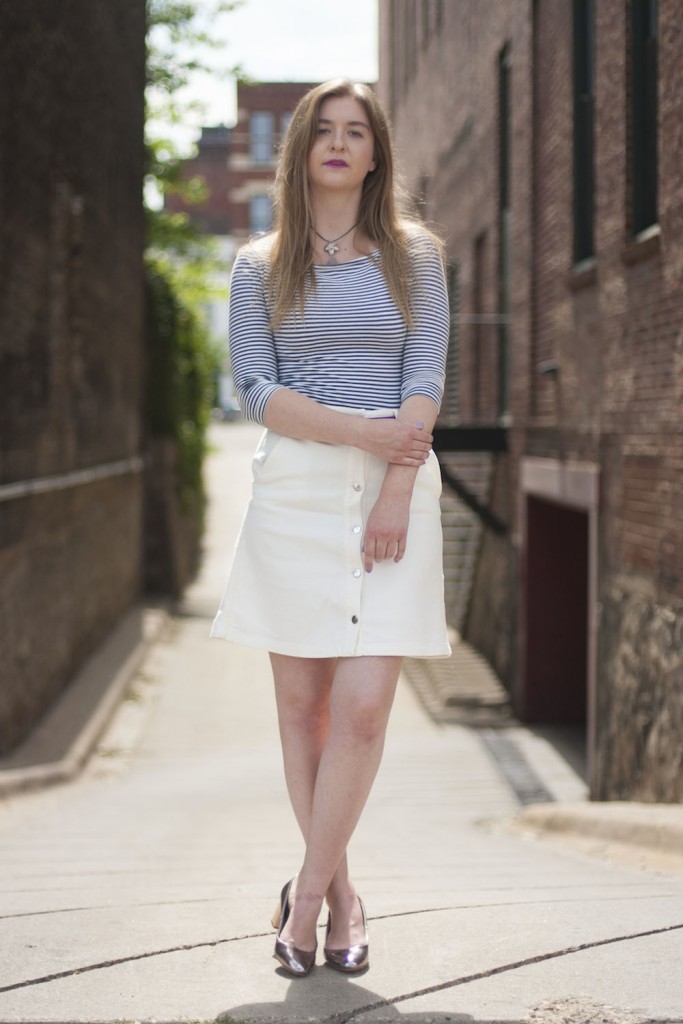 6. Gina Cangemi, Junior, Kent State University
"Layer in style! Just because the temperature is dropping, doesn't mean you have to cover up your personal flair."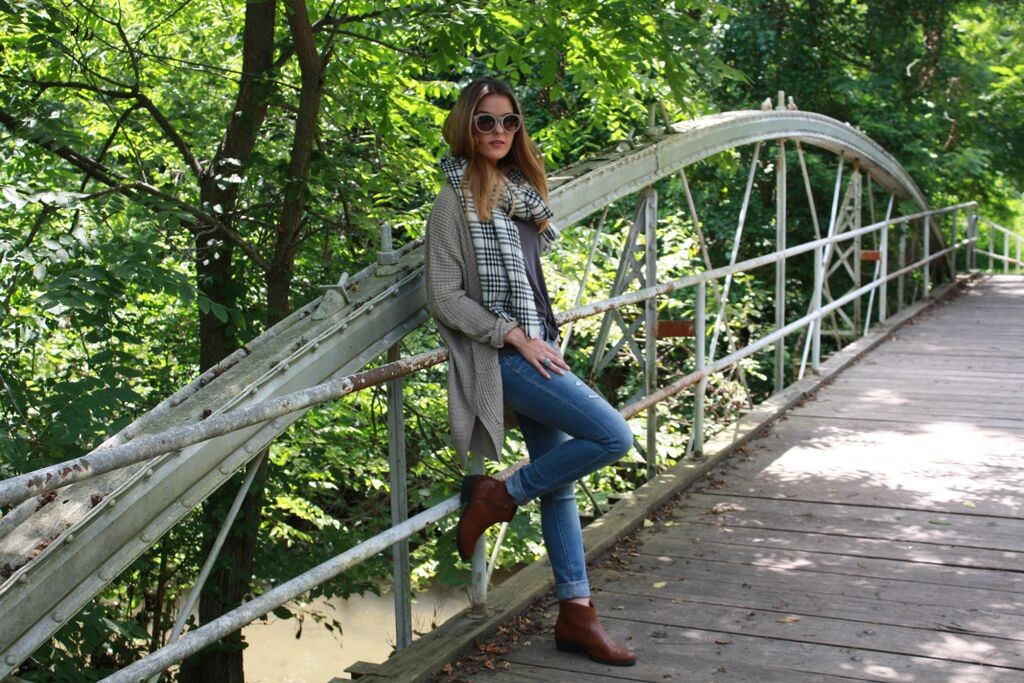 7. Holly Reimer, Junior, University of Iowa

"I love mixing things that don't traditionally go together, whether that be patterns or even just combining daywear with nightwear. Oversized sweaters are always my go-to during the fall months. They're a great way to be comfy and still pull off a chic look."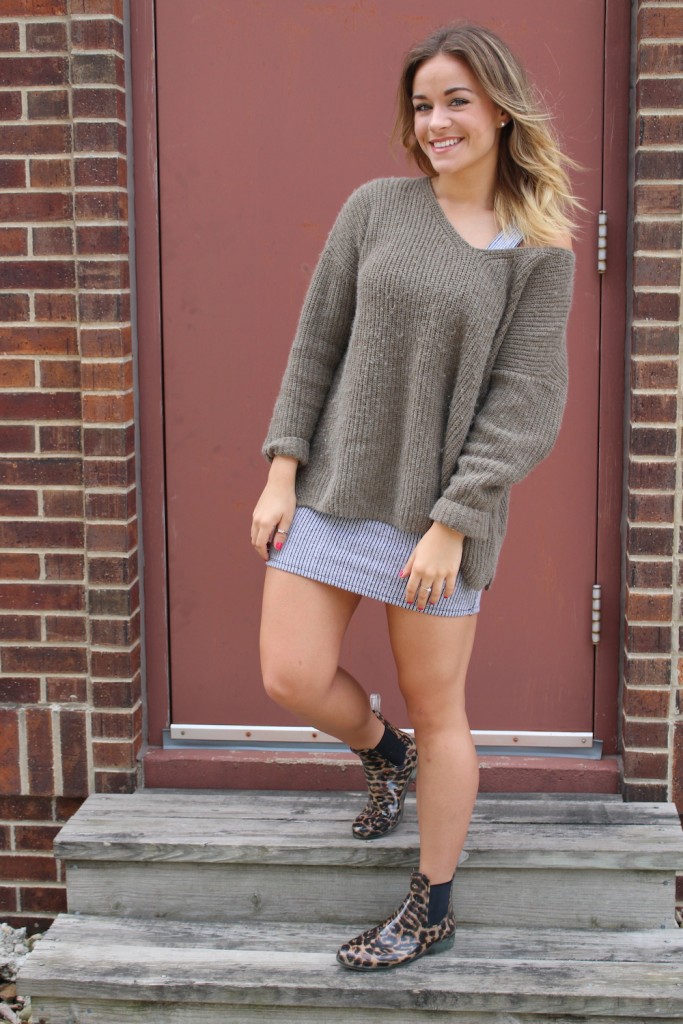 8. Jaclyn O'Connor, Junior, University of Tampa
"Making a good first impression with you back-to-school outfit is a great idea, especially when you'll probably be rocking leggings and flip flops within a couple weeks! Start off strong and everyone will excuse the sweatpants later in the semester."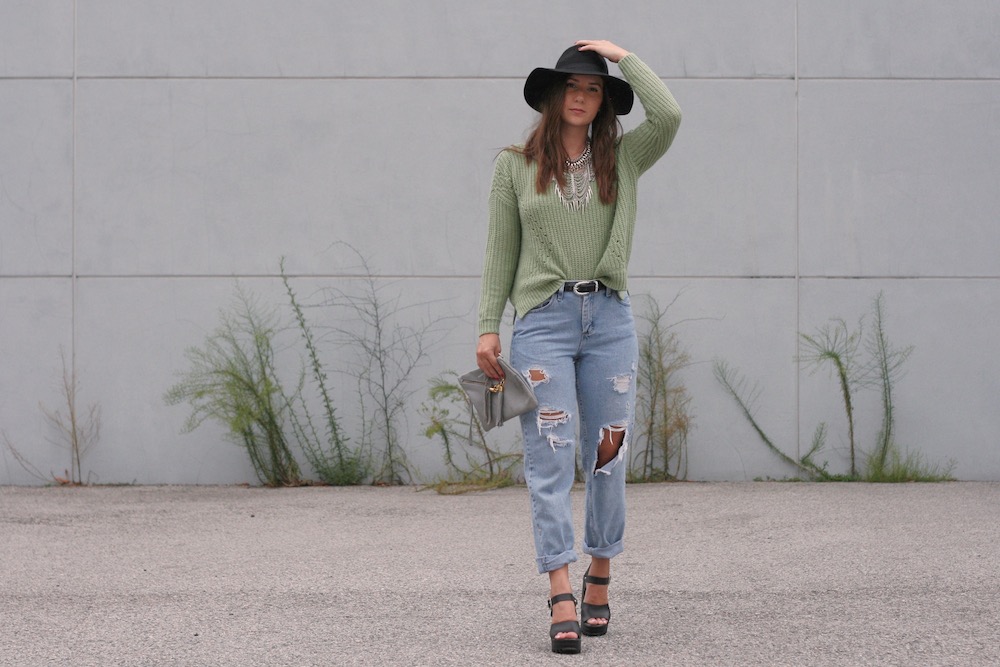 9. Lucy Siyu Liu, Senior, Hunter College
"My back to school style consists of casual layering over my favorite summer dresses with a pair of really comfortable nude heels."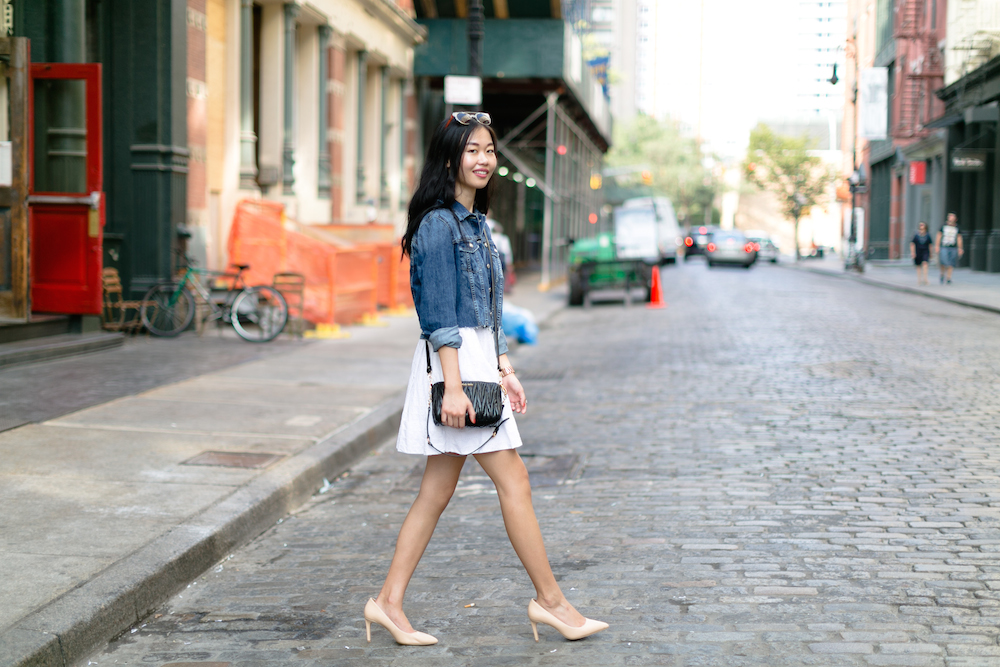 10. Masoma Imasogie, Junior, University of Pennsylvania
"I've always been a little bit of a tomboy … and a bit of a fashionista, but I say: don't be afraid to mix the two! For your back-to-school style, be fearless. Go girly with a crop top and skirt but stir in some of your flavor and maybe add a bomber jacket and sneakers! Have fun with it and don't let any rules or categories define you."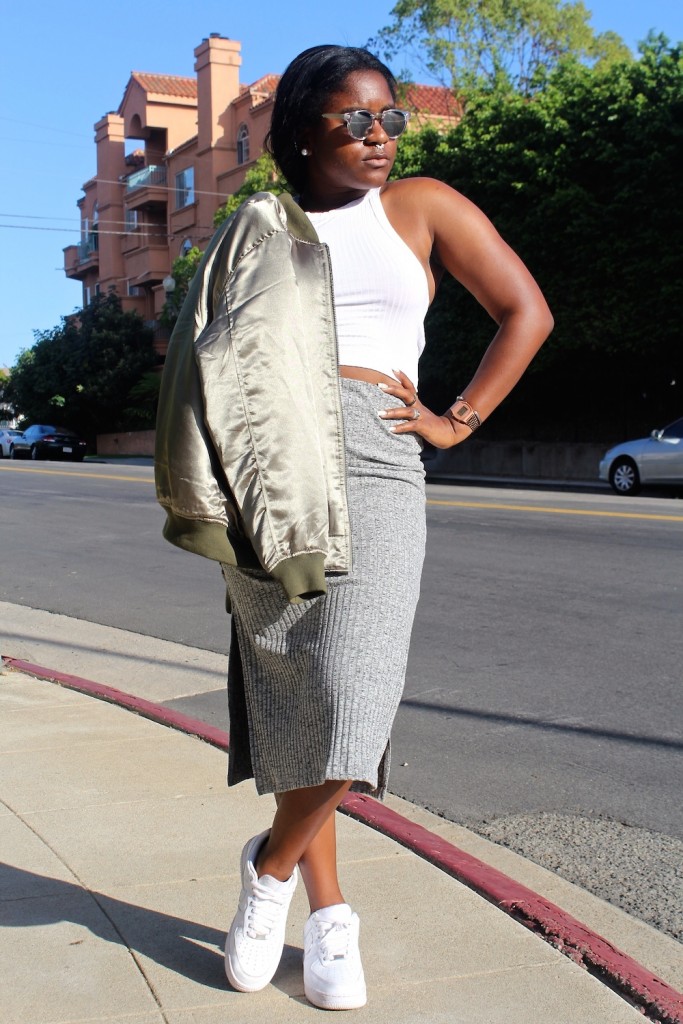 11. Meagan Sapashe, Senior, University of South Florida
"Back-to-school is an awesome time to purchase staple pieces that will effortlessly integrate into your already existing wardrobe. Some staples to look out for are longline shirts, textured fabric and distressed denim."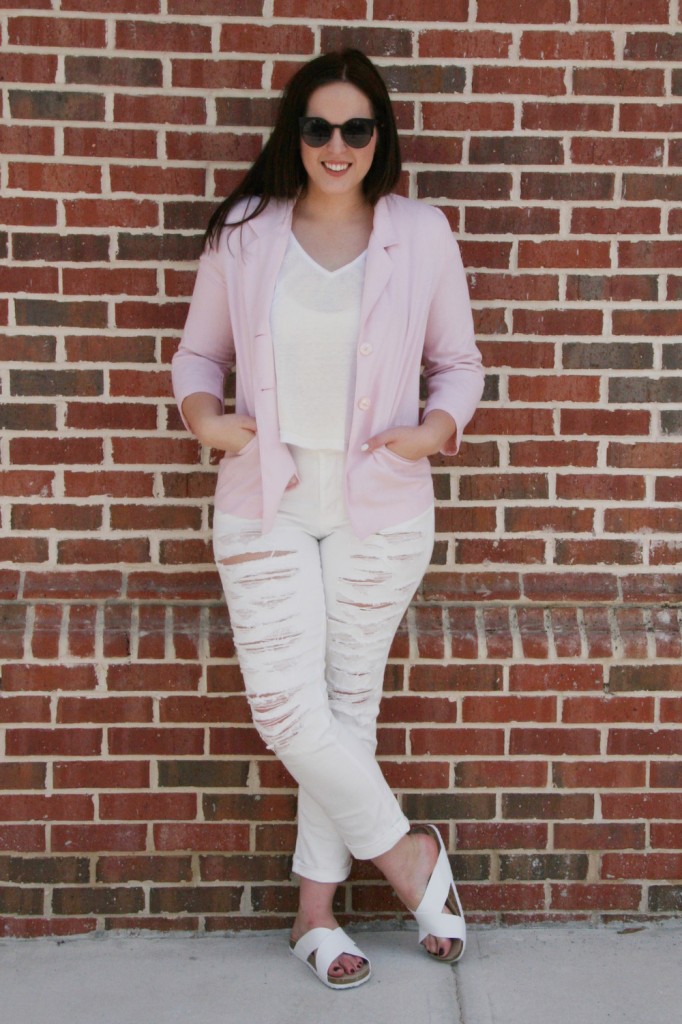 12. Meg Gegler, Senior, Providence College

"Always stay true to your personal style, but never be afraid to experiment with current trends — make them your own! For example, my look today is inspired by the new 80's comeback (overalls are back, everyone) but with my favorite color combination of black and white."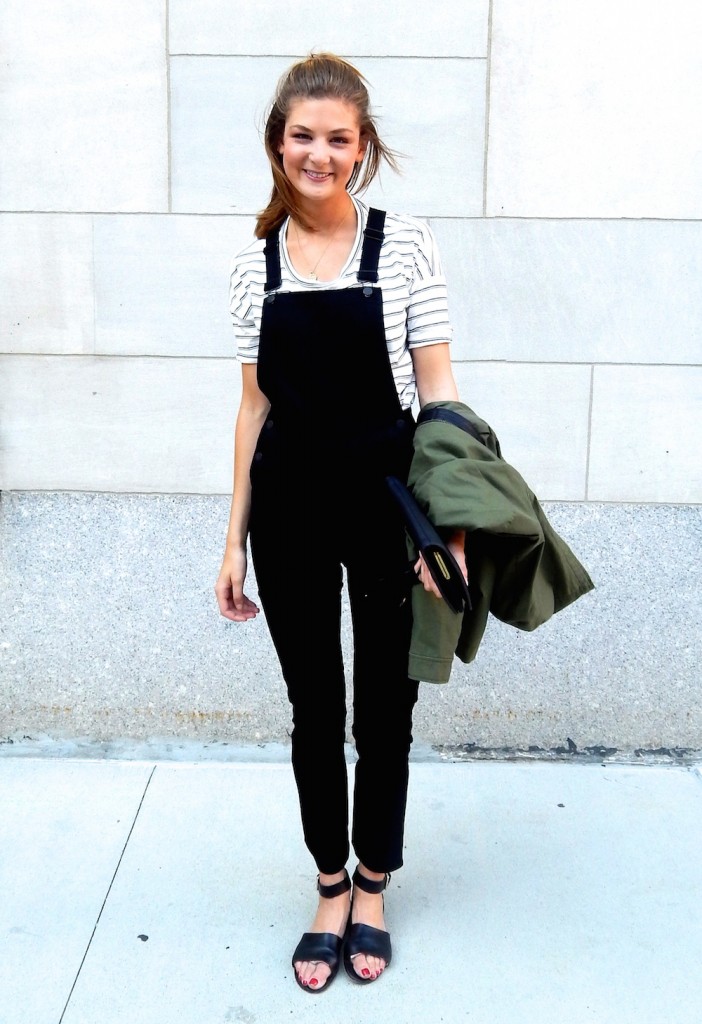 13. Paula Volos, Junior, CUNY Queens College
"Keep things simple! Fall is for neutral colors and minimalism; there's no need to completely change the way you dress just because the weather is changing!"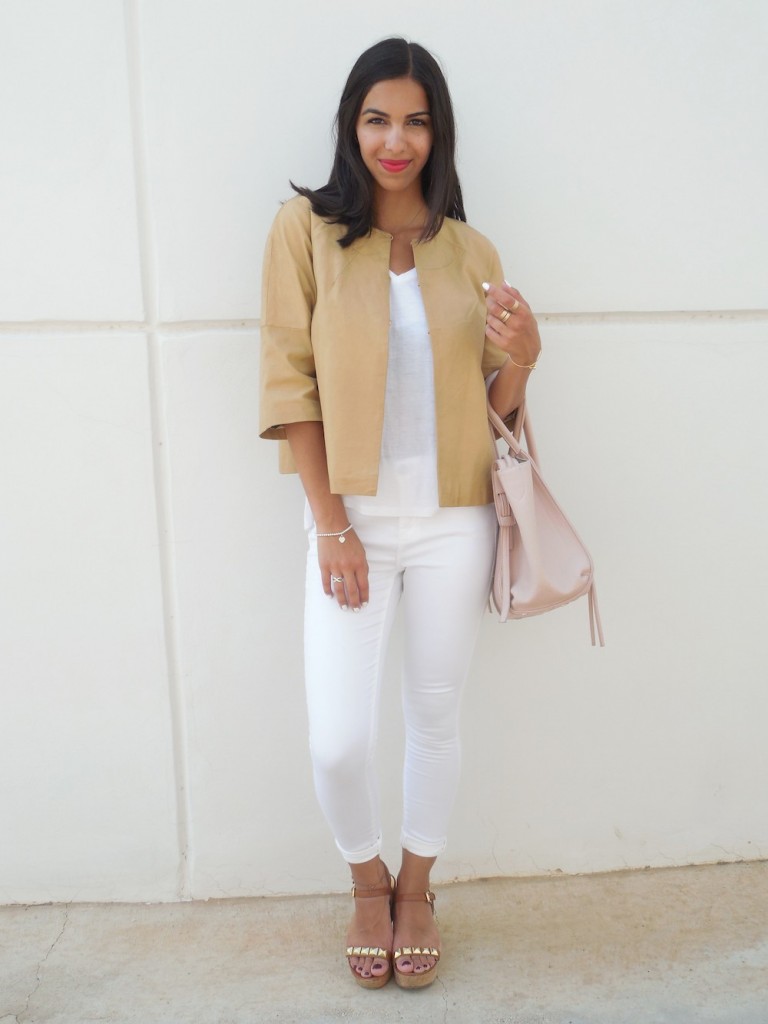 14. Sam Yohannes, Senior, Ryerson University (Toronto, Canada)
"Returning to the academic grind can be daunting, so it's important to make the transition as seamless as possible. Start the changeover with your style and add components of your summer wardrobe to your fall outfits—the less change, the better."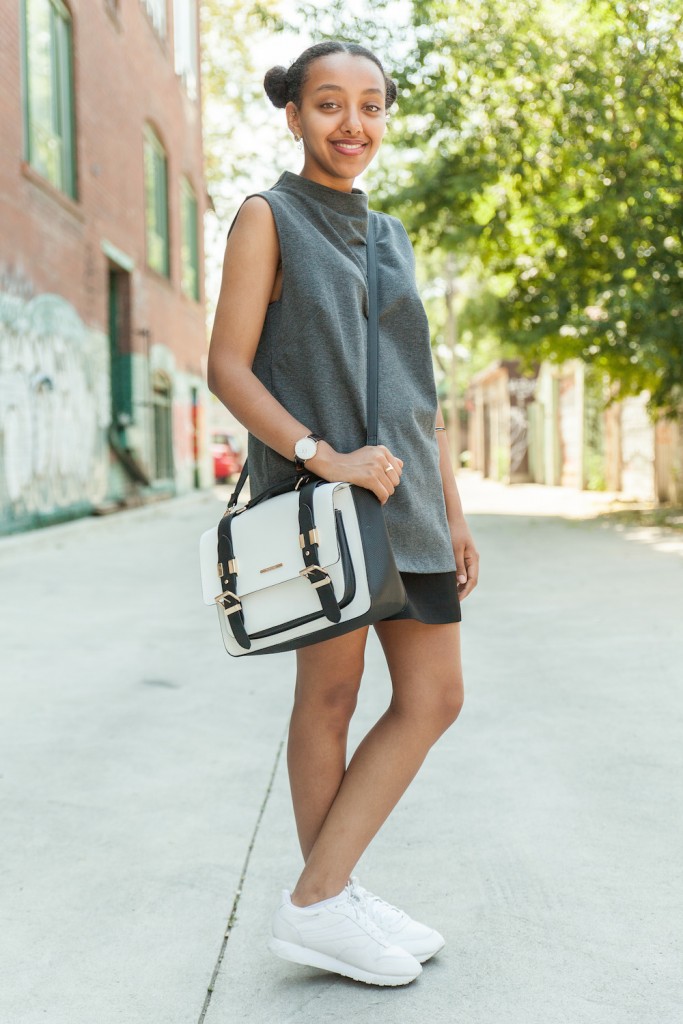 The article first appeared on Seventeen.com.