Summer is sadly coming to an end. Soon it will be time to go back to school and break out the sweaters and boots. Luckily, we still have most of August to enjoy before we officially have to kiss summer good bye. Don't let those summer blues get you down!
I have spent my summer doing tons of fun things, such as swimming, reading, and finding new places around my town to take great pictures for Instagram. One of my favorite spots to snap a few shots is outside of my local library. They have such pretty flowers that make any picture a million times nicer.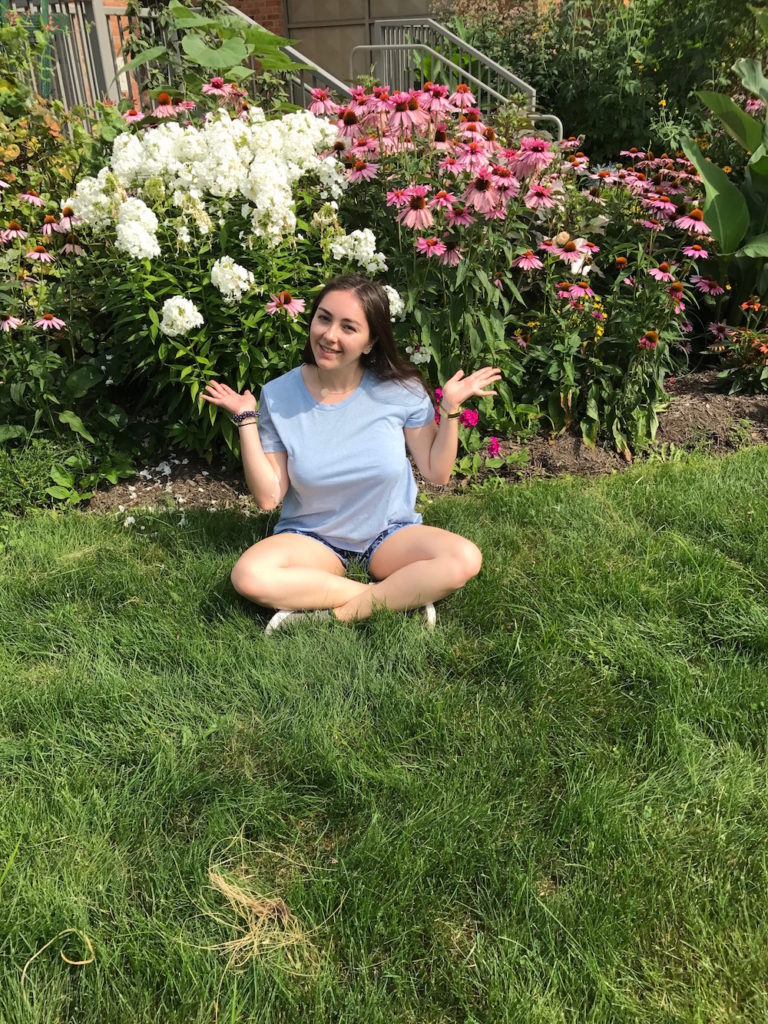 In this picture, I am wearing one of my favorite outfit combinations of the summer. A baby blue peplum shirt and these floral shorts that I was able to get on sale. The shirt is a T-shirt material making it very comfortable for everyday wear. Shades of blue are some of my favorite colors to wear all year round. I especially love to wear lighter blues for summer. The shorts are more of a nicer material with embroidery detail giving the outfit more of a put together vibe.
As for accessories, I have been really into sunglasses. Every time I take a trip to the mall, I always seem to be leaving with a new pair of sunglasses. Not only are they perfect for protecting your eyes from the sun, they also really can pull together an outfit. I really like the ones that I am wearing here. They are a club master style with a clear frame and gold details. I'm also wearing my favorite gold watch that I got at Michael Kors.
Finally for the shoes that I am currently obsessed with: they are sneakers that are totally the most comfortable pair of shoes I have ever put on my feet. They are also so easy to slide on. I prefer sneakers over sandals because sneakers are more practical to walk around in during the summer.
What's your favorite outfit to wear this summer? Leave a comment below!