Finding the right outfit to wear to an internship is almost as difficult as finding the internship itself. Okay fine, we're kidding (or are we?). But seriously, have you ever tried to find professional, stylish clothing you can wear in 95-degree weather that you can also afford on your unpaid internship income? The search can leave you exhausted, frustrated, and almost make you consider pulling out that ill-fitting pant suit your mom made you buy.
Put down the polyester pants because we're making business casual professionally chic and actually affordable. Don't waste your time searching for stores and scrolling endlessly through the web—just keep reading for your new, perfectly professional summer internship wardrobe. You can thank us later.
Tops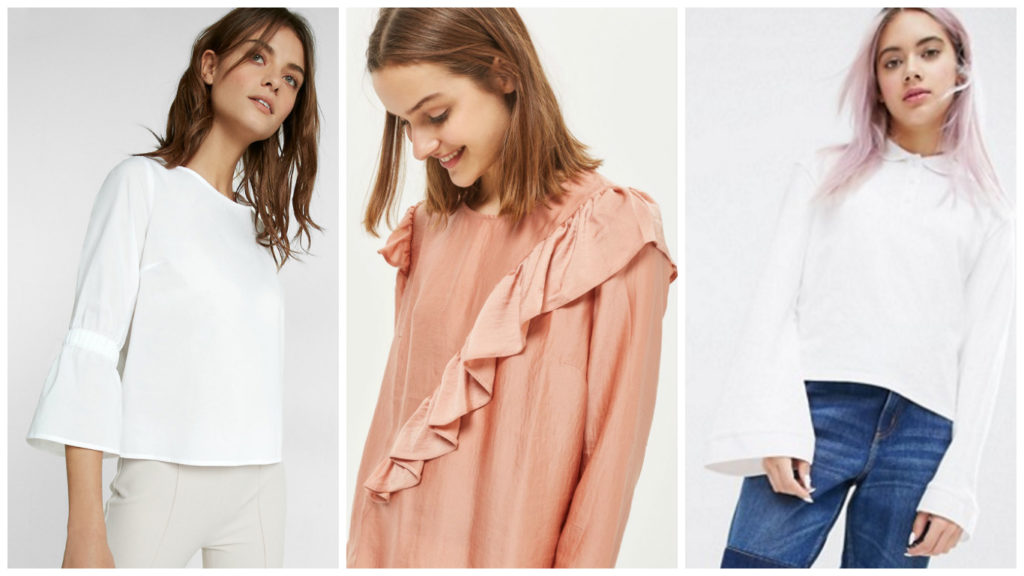 Tops are easily the most effortless way to make your look professional. We prefer to keep it simple on top, especially in the hot summer months. These blouses are the perfect solution to any wardrobe problems that may arise—throw one on, and a flawless outfit is sure to follow.
Express Long Smock Sleeved Cotton Blouse | Topshop Petite Ruffle Blouse | Monki Flare Sleeve Polo Top
Bottoms
Sure, there's nothing wrong with plain black pants per se, but life is always more fun when your trousers aren't boring. A midi skirt is a professional yet easy piece, and will never fail to impress your boss. Not a skirt girl? No worries—just opt for some culottes or ruffled capris to add a little extra pizzazz to your look.
Who What Wear Ruffle Wrap Skirt | Who What Wear Gauze Crop Pant | ASOS Midi Skirt
One-Pieces
The middle of the week is always the hardest—it feels like it's almost Friday, but it's not quite time to bring out the casual wear. So when you're dead tired and lacking motivation for the week, a one-piece is always the way to go. Paired with the right shoes, you'll look like the most stylish person in the office with the least amount of effort possible. Win, win, win.
ASOS Cotton Wrap Front Shirt Dress | Mango Shift Long Jumpsuit | ASOS Casual Midi Shirt Dress
Shoes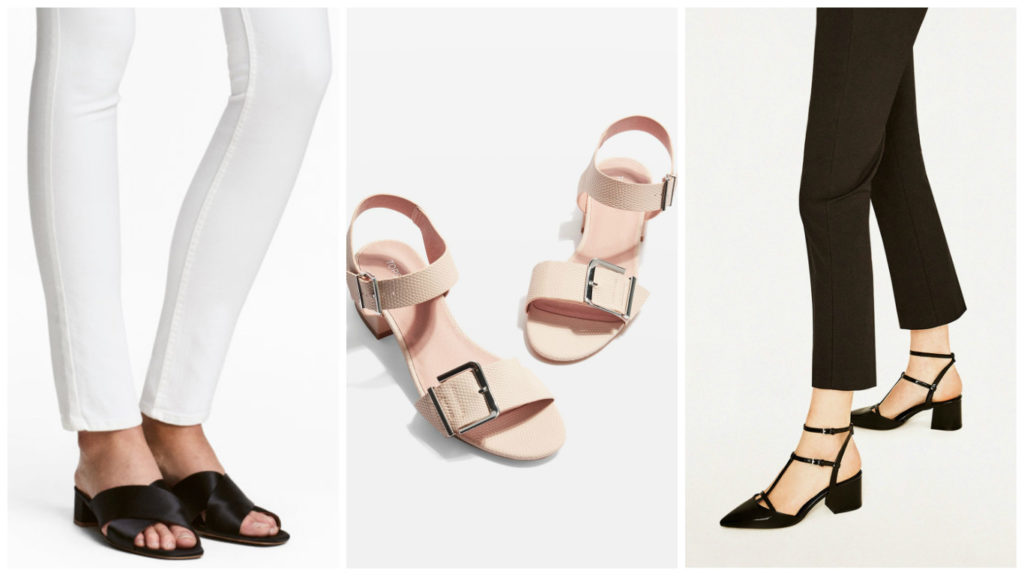 No matter how long you've been working, it seems like finding the right shoes is always an issue—especially if you live somewhere you're forced to walk a lot. If you're an intern, chances are you're running errands from sun-up to sun-down, so uncomfortable shoes with sky-high heels are not an option. Our solution is to opt for a simple pair that gives the illusion of a heel, but are actually wearable in everyday life. You'll look ridiculously put-together while still being able to run quickly down the streets of New York City carrying 15 bags—what more could you possibly ask for?
H&M Mules | Topshop Dare 2Part Mid Sandals | Zara High Heel Slingback Shoes