Since transferring to SCAD Atlanta I found that the weather is always in one of two conditions: rainy or hot! This week's forecast: super hot! But that didn't stop this blazing Fashionista from having a flawless look as she ran errands around town. As Fashionistas, most days our energy (or what's left of it as the sun tries to suck us dry) needs to be spent on countless things other than our outfit of the day. When you have places to go and people to see, a quick simple garment is your BFF. This denim dress can be thrown on but because of its flattering fit and low back, and it's sure to make you look and feel amazing. You don't need to overthink your outfit, but no one else will be able to tell.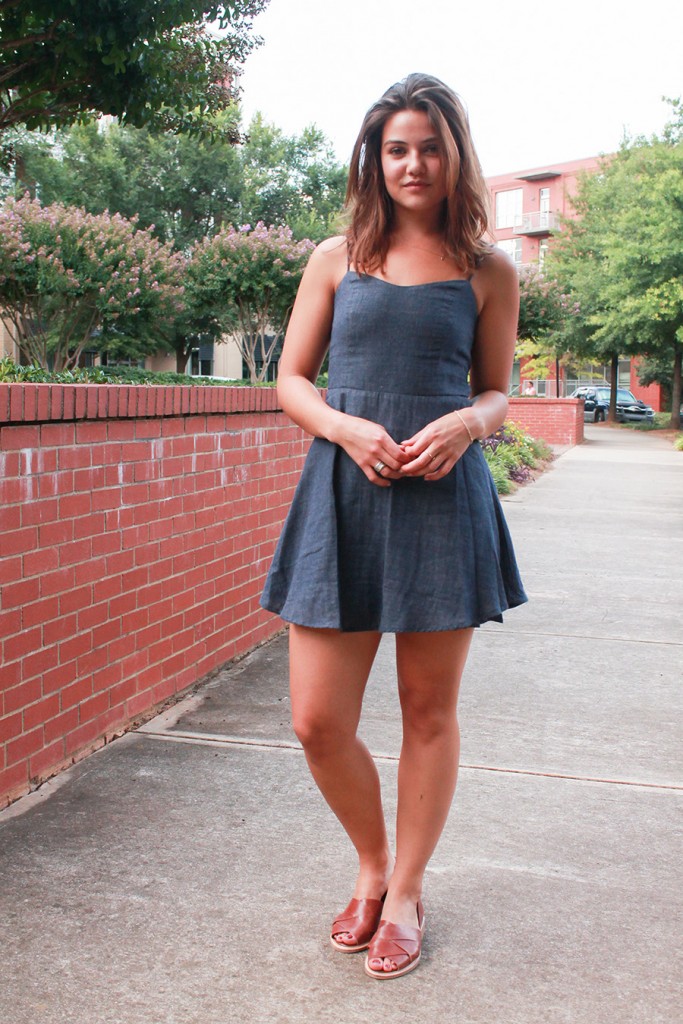 If it's grocery shopping you'll be doing, you won't spend that much time in the freezer section anyway and you'll kick yourself if you bring a jacket to lug around. If you're worried about getting too much sun and you need some protection, don't forget your sunblock. This COOLA sports sunscreen will stick and it's super easy to use (and it's 70 percent organic, sweet!). The next most important part of your effortless look is a comfortable, breathable pair of sandals. These leather huarache sandals are sturdy enough to hit the pavement with your pooch, or go for a bike ride to the market. On the hottest of "Hotlanta" days, you can't beat fashionable and functional.
One Simple Change: Although this look is super cute, I would make it a little more sporty to take it from daytime errands to a girl's night out! A sporty look calls for a leather baseball cap and a pair of light and comfy Nike Flex running shoes.