Summertime has officially hit, so wave hello to the beating sun causing your clothes to pretty much stick to you. But good news Fashionistas, you can have a comfortable yet trendy summer outfit with just a few tips that keep you styling regardless of the weather. With the right bandana, dress, and sandals, you're good to go for a day out in the sun.
As hard as it was to stay away from my classic neutral-colored outfits, I decided to spice it up with this colorful summer look. Nothing beats an outfit that's trendy, but also appropriate for the temperature. Grab your favorite pair of glasses and add some of your own accessories to amp up this breezy look I created to help deal with the heat.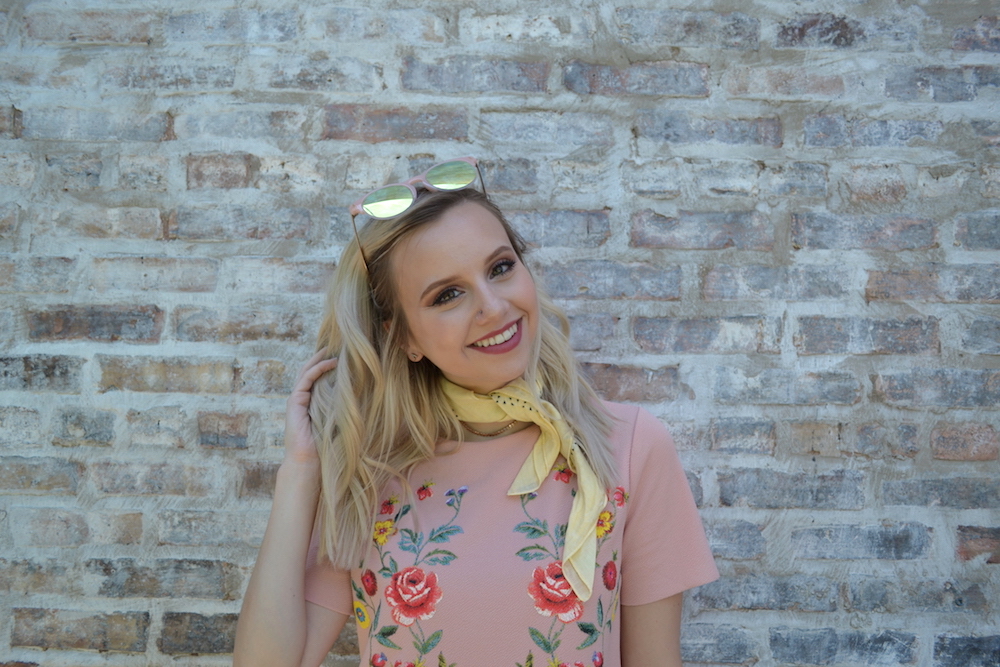 1—Dresses. Nothing is worse than wearing high-waisted jean shorts in 90-degree weather with the sun beating down. Swap the shorts and tank for a lightweight summer dress. Dresses are easy since it's just one article of clothing to throw on, and they do the trick of keeping you cool. The best type to stay breezy in are flowy or boxy dresses, considering they are super loose and mobile. I picked this embroidered dress because I'm obsessed with this trend and all it brings to simple pieces. My pink dress is filled with tons of summer colors and its boxy shape is a win.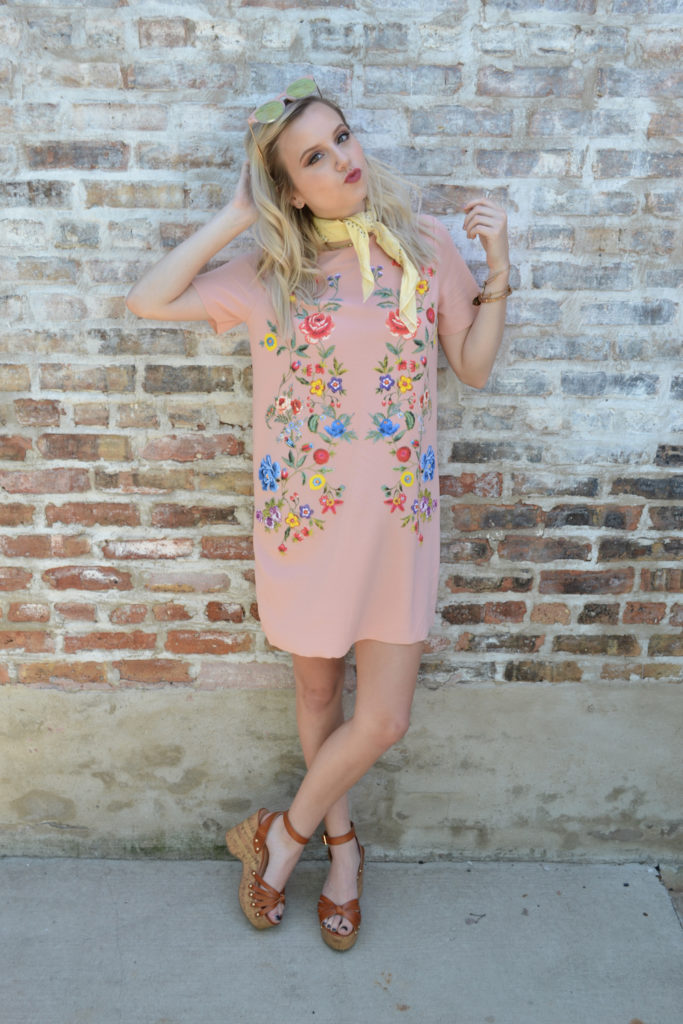 2—Bandanas. They became a hit last summer with fashion bloggers rocking them at Coachella, and luckily they are here to stay. In this look I styled a classic yellow bandana tied to the side of my neck to pull out the yellow from my dress. The bandana helped bring my outfit together while also adding some fun sophisticated '50s vibes. Most importantly, this accessory is perfect when you're feeling the heat. You can easily pull the bandana up and use it as a headband to keep your hair off your face, stopping the expected sweat. Bandanas are a go-to summer accessory with their versatility and cuteness.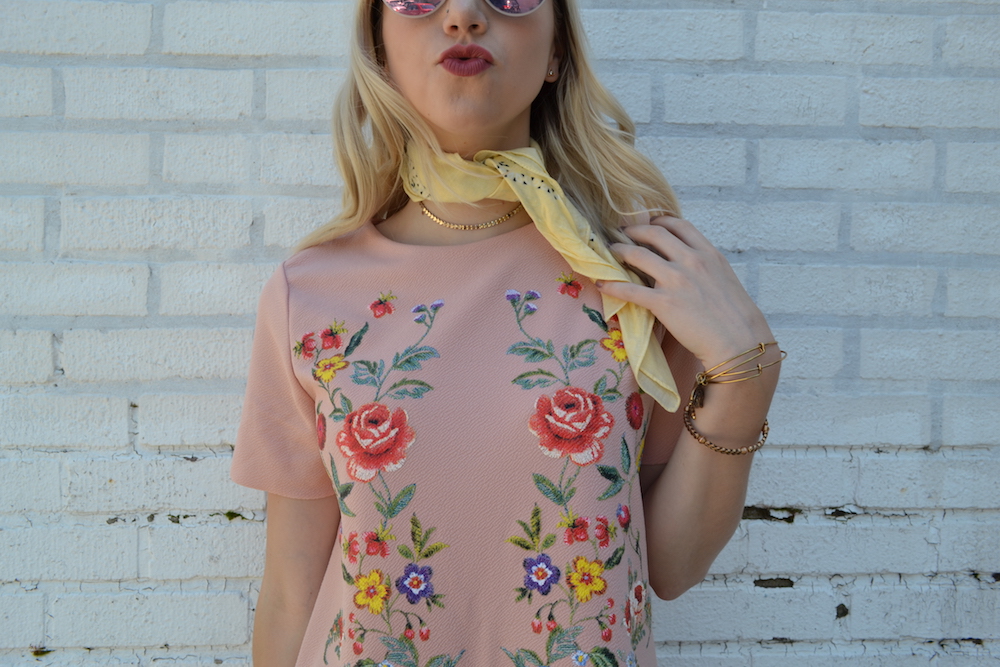 3—Open-Toed Shoes. It's easy to throw on your Adidas Superstars when you're running out the door, but if you're planning on being outdoors, plan to keep your feet exposed. I styled my outfit with some studded platform wedges to dress up the look. With the wedges, you're all set for a nice outdoor dinner with your pals or family. As an alternative, swap the wedges for some trendy sandals making this instantly look more casual for an ice cream date. Sandals and wedges are never a bad summer shoe option being as airy as they are.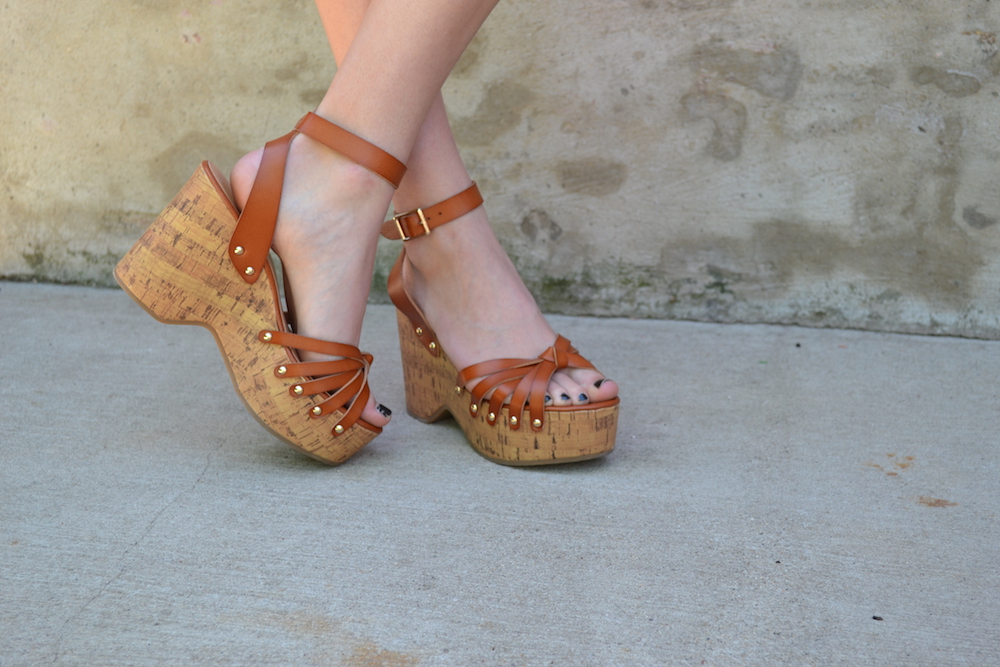 Take a leap this summer and break out of your fashion comfort zone. Let me know in the comments if you tried something new!