Being a fresher can be difficult sometimes. You are sent to this whole new world where perhaps nothing seems quite familiar—halls, dorm rooms, or even the people around you. But the uncertainty and naiveté with which you enter college is the most thrilling feeling you'll ever encounter. The first and foremost thing to look forward to is your freshers' party. Fliers are distributed everywhere, everyone is talking about this huge party, and you probably wouldn't want to miss out on it. Your freshers' party is the ultimate place to get to know your seniors, get chatty with your own batch mates, and perhaps get a chance to talk to the cute guy you've been eyeing throughout your class!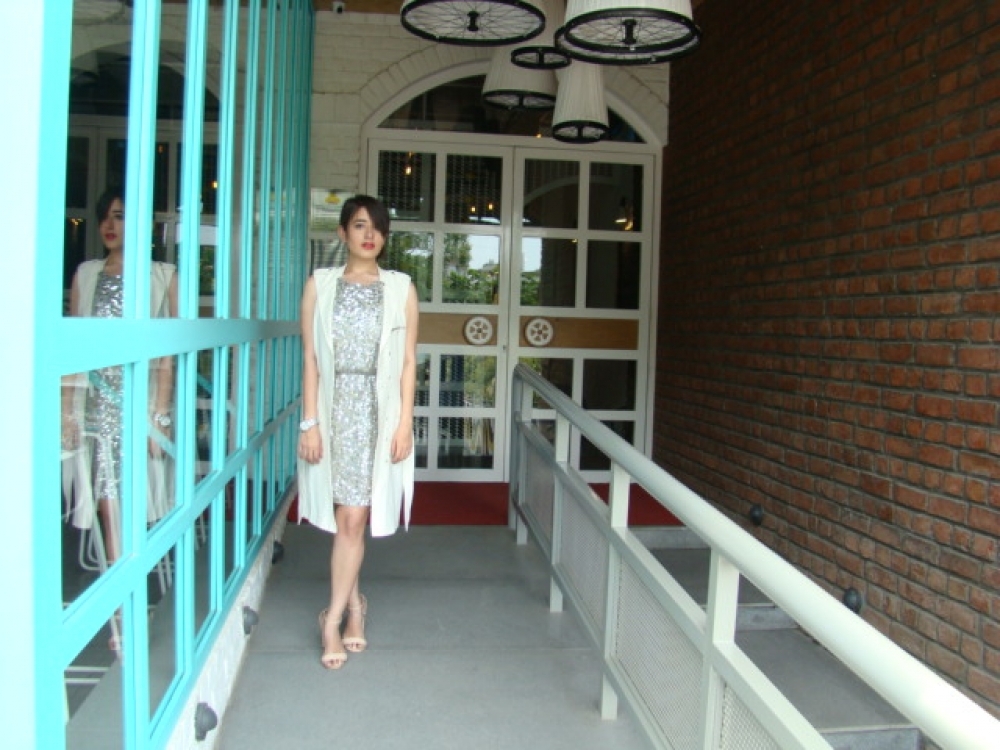 It is a very troublesome task to find the perfect dress for your first party in college.You don't want to overdo it, yet you want to look chic and elegant. I know what you're going through! You want to stand out in the crowd in a very subtle way.
The first thing that pops into your mind is the little black dress that is hanging in your closet. But get out of your comfort zone and ditch the LBD. How about a lovely sequin dress? A sequin dress adds the right amount of glamour to your silhouette.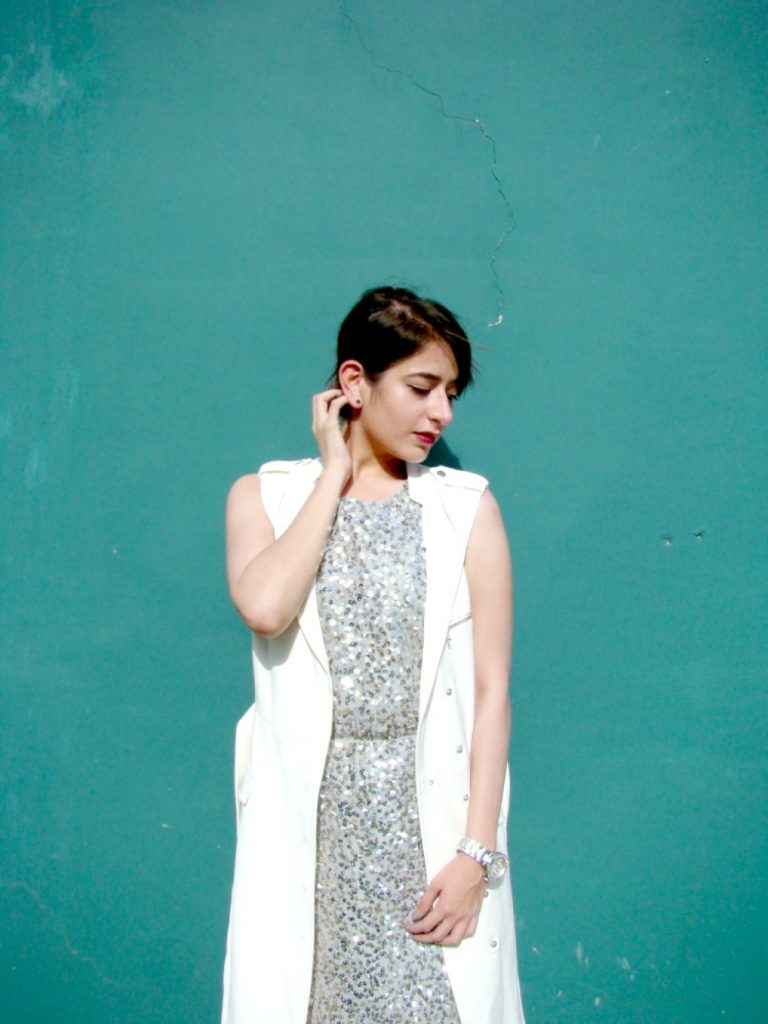 Not a fan of sparkle? In order to minimize the shine in your dress, pair it up with a mid length sleeveless trench coat, preferably in the same hue as your sequin dress.
I opted for a silver sequin dress with an off-white trench coat. Note that I ensured the coat and the dress match the same category of color. Furthermore, I teamed this look with ankle strap heels and tied my hair in a low bun. Finally, to add a little pop of color, I opted for a wine shade for the lips. Accessorize the look with a good watch and a pair of pearl earrings.
Voila, you are good to rock your freshers' now! How would you style your first fresher's look? Show us on social media! Don't forget to tag @Cfashionista.