Part of being a campus leader is not just about cramming your schedule with as many classes, co-curriculars, and social commitments as humanly possible. It's managing to do all that (and more!) while looking cool, calm, and, of course, fashionable. Seems impossible, right? Wrong. A college go-getter needs cute yet functional pieces that help them look and perform their best—starting with what's underneath. Enter VS PINK's Wear Everywhere Bra, which we have been long obsessed with for that exact reason. 
From class to a girls' night out, you can wear the Wear Everywhere Bra, well, everywhere, thanks to its comfort and cute design. As if this wardrobe staple couldn't get any better, VS PINK just launched it in smooth lace Leopard print. Yes, you read that right. You can rock the Leopard Lace Wear Everywhere Bra under your favorite white t-shirt; getting the amazing support without the fear of the print popping through thanks to the smooth lace texture.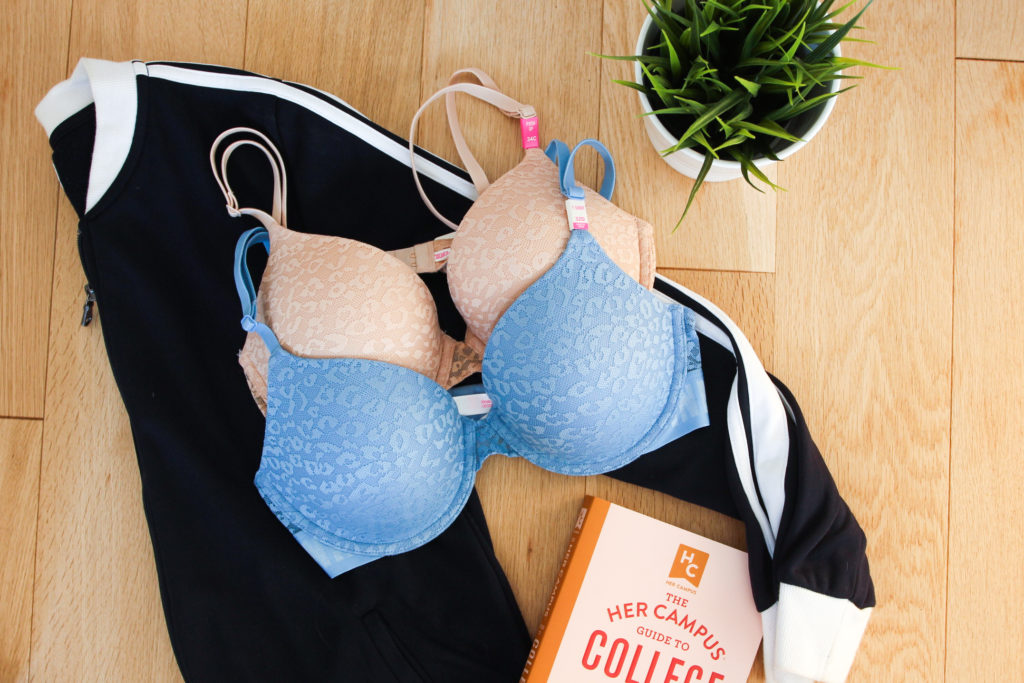 As if you need any more convincing on why the Leopard Lace Everywhere Bra is our everything, we caught up with our favorite fashionable campus leaders to see how they're spotted on campus this fall, thanks to VS PINK.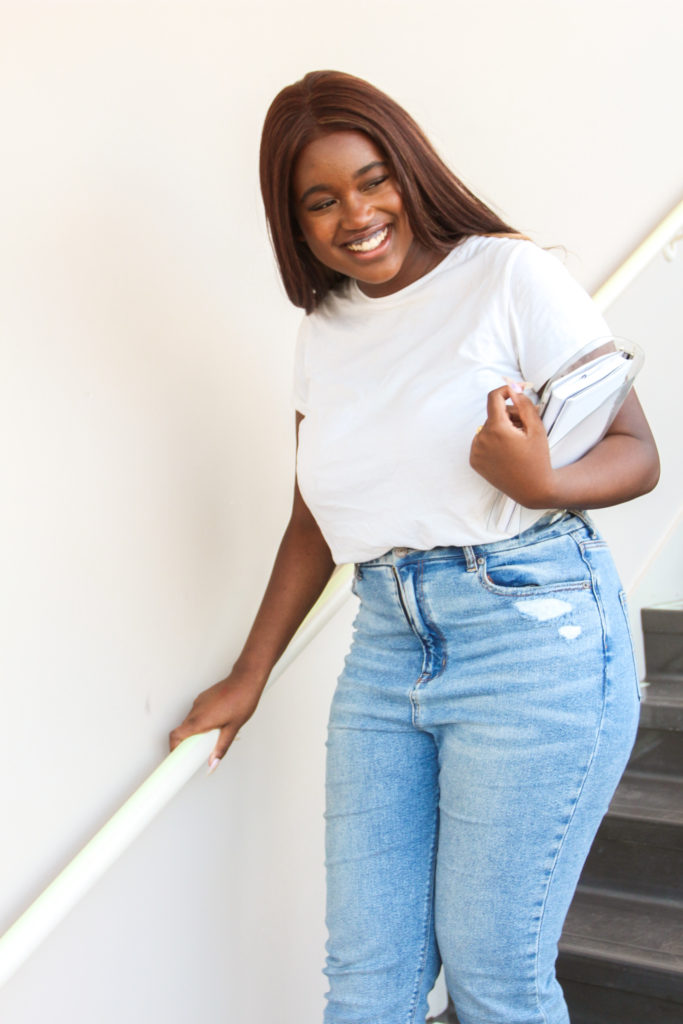 "As an ambitious Sophomore, this year I am ready to hit my stride. That means I need to make sure my wardrobe is ready for anything my busy schedule throws my way! I rely a lot of the power of a great white t-shirt because you can dress it up or down. The VS PINK Wear Everywhere Bra is the perfect companion to my go-to look because I can feel confident it will provide the support I need and won't show under any of my favorite tops." —Liz, Sophomore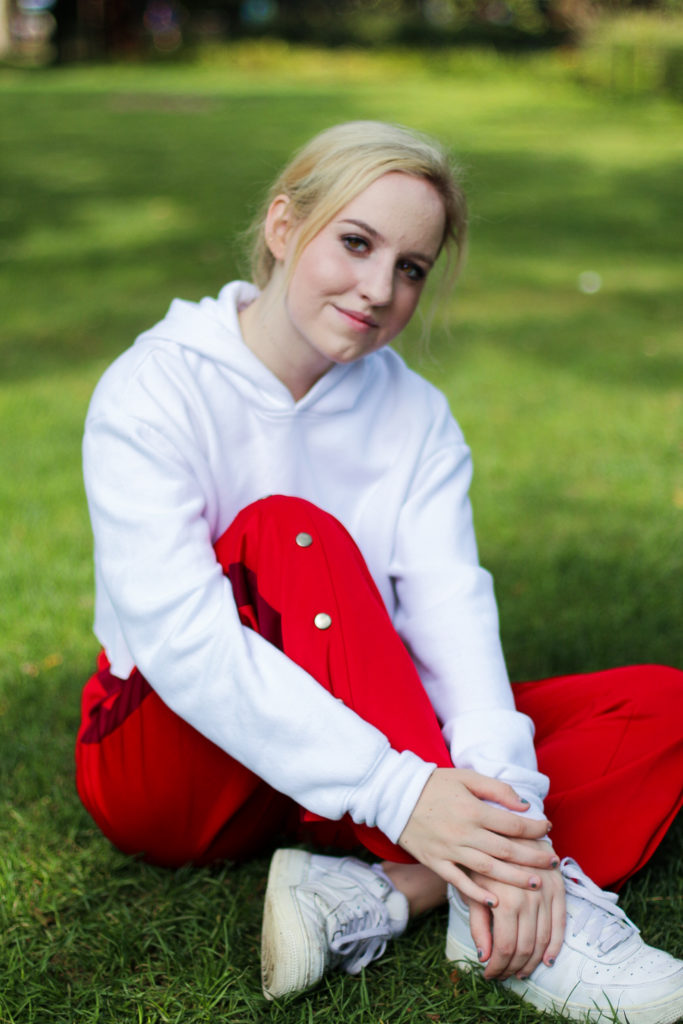 "Senior year should pretty much just be called 'junior adult.' I am trying to make the most of this year by doing it all. Whether I'm in class, a meeting, interning, or running to a photoshoot for my portfolio, no day is ever the same. That's why I love the Wear Everywhere Bra; it never fails me and is super comfortable. I literally wear it everywhere." —Emily, Senior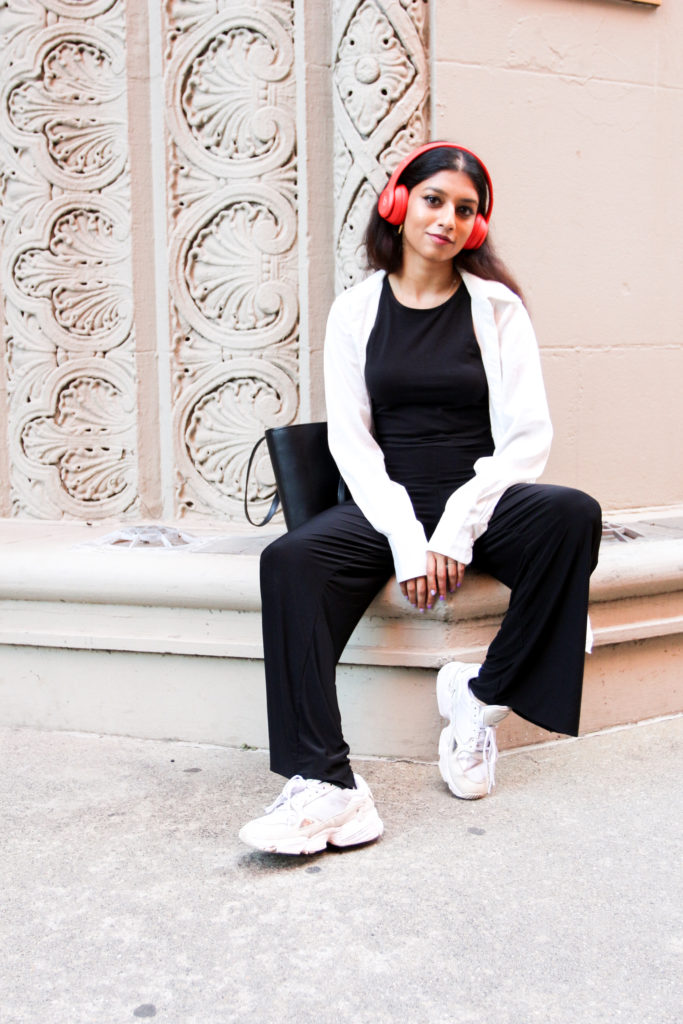 "With two internships and a full course load this semester, I don't have time to worry if my wardrobe is going to fail me. I need both my clothes, especially my undergarments, to keep up with me all day. The Wear Everywhere Lace T-shirt Bra makes sure I am comfortable with lightly lined cups and with the smooth lace, I can feel pretty and confident running around campus. It's everything a girl needs in a bra for the hectic school year." —Niha, Junior
"Now that I'm a senior, an RA in my dorm building, and work full-time, busy is my middle name! What I need from a bra is for it to withstand the test of time, comfort, and versatility. The Wear Everywhere Lace T-shirt Bra is my favorite in VS PINK's new line because the fabric and prints are super playful, but they don't peep through any of my shirts. Not to mention, I can wear them all day without even craving that 'end of the day bra un-hook'– you know the one!" —Brittney, Senior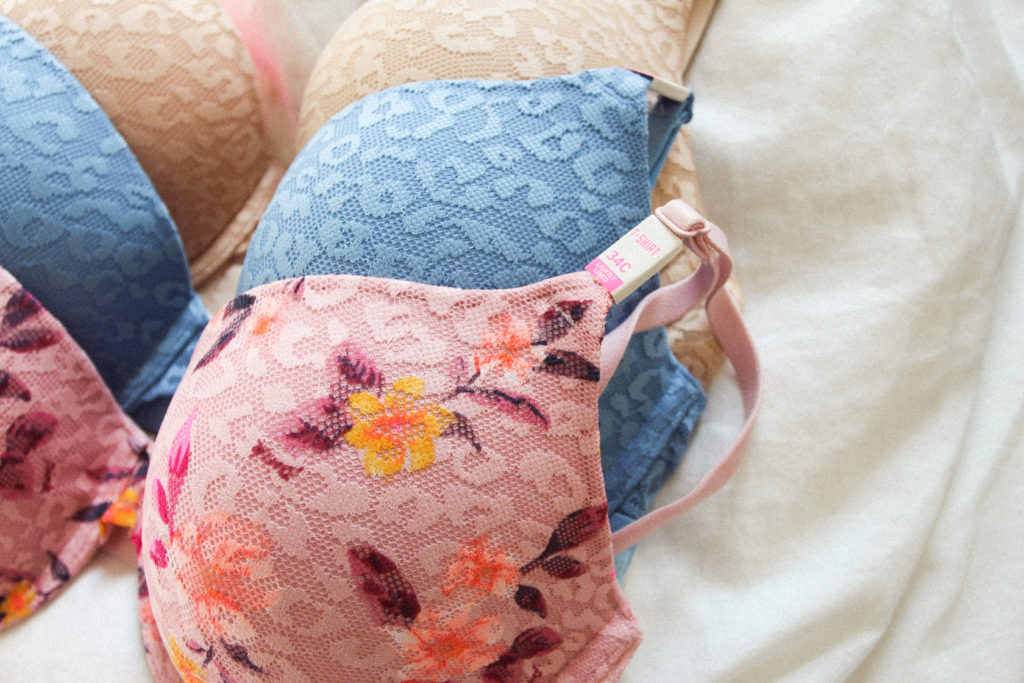 Created with VS PINK