As we welcome summer, we look forward to warm weather, busy days, and filled up schedules. We tend to forget about taking time out of our day for ourselves. We know we should, but very few of us allow ourselves to do so. When we are feeling stressed and overwhelmed, it is important to allow ourselves a "coffee break." If you are in need of a break, try one of my favorite ways to relax!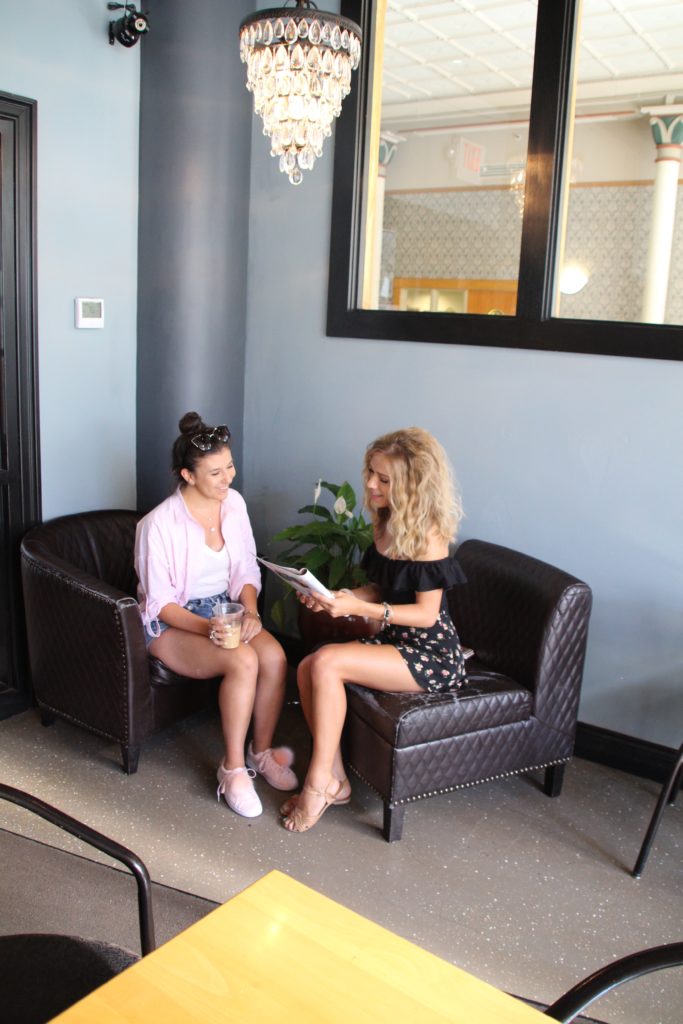 One of my favorite ways to unwind after a busy week is by going to one of the local coffee shops in my hometown. Coffee is actually proven to improve our moods and make us feel rejuvenated. This week one of my favorite places is called Cafe Kubal. There is nothing more relaxing than sitting around a table with a bunch of friends while sharing a cup of coffee and stories. If you do not like coffee, most coffee shops offer a variety of teas and other fruity drinks.
When grabbing coffee with friends, I like to be comfy, but still look cute. I decided to wear a white loose T-shirt tucked into some light wash high-waisted jean shorts. I added an oversize, pinstriped button-up to the outfit to show off a little bit more of my personal style. Lastly, I accessorized with my favorite necklace and rings and slipped on these adorable pom pom shoes.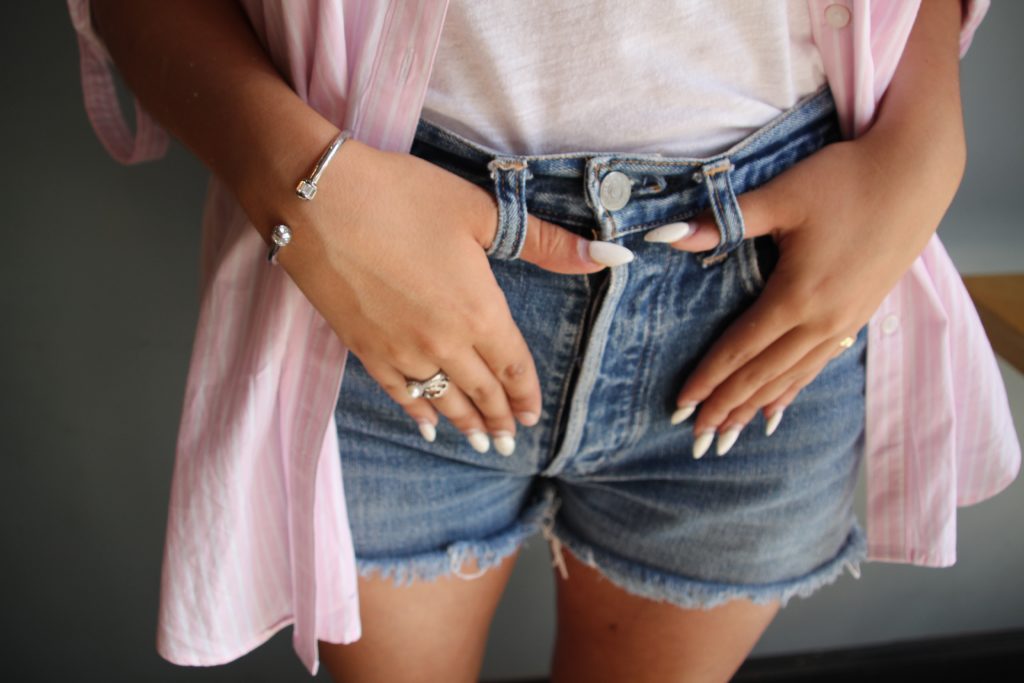 When my friends and I arrived at the coffee shop, we sat down, ordered our iced coffees, and began catching up with each other. It was so nice to just catch up with friends while also taking time for myself. There really is nothing better than good coffee and good company. Whether you are just grabbing a cup of coffee by yourself or with friends, it is important to take time out of our busy lives to do so. Not only does it improve our moods, but it can help spark creativity and improve communication with friends.
Have you been to any cute coffee shops lately? Show us on social media! Don't forget to tag @CFashionista!