If you know me, or even just pass me on campus, then you know it's no secret that I love denim. I've written articles about how denim-on-denim is totally acceptable, and my Instagram feed is basically a sea of denim blue. Unfortunately, the warm summer months make it difficult to integrate it into my wardrobe because it's just too hot to rock jeans or a jacket. Now, though, fall is in the air! This means cool days, chilly nights, pumpkin spice everything… oh yeah, and the perfect opportunity to re-introduce denim into our outfits! Here are the top five ways I'll be wearing denim this fall, and hopefully it'll give you some ideas on how to incorporate these staple pieces, too.
Jeans and Overalls
Obviously, the first thing many of us think when we hear the word "denim" is plain blue jeans, but jeans don't have to be boring! This fall, I'll be reaching for jeans that are frayed, ripped, and embroidered. Also, I'll be trying out trendy overalls and overall dresses.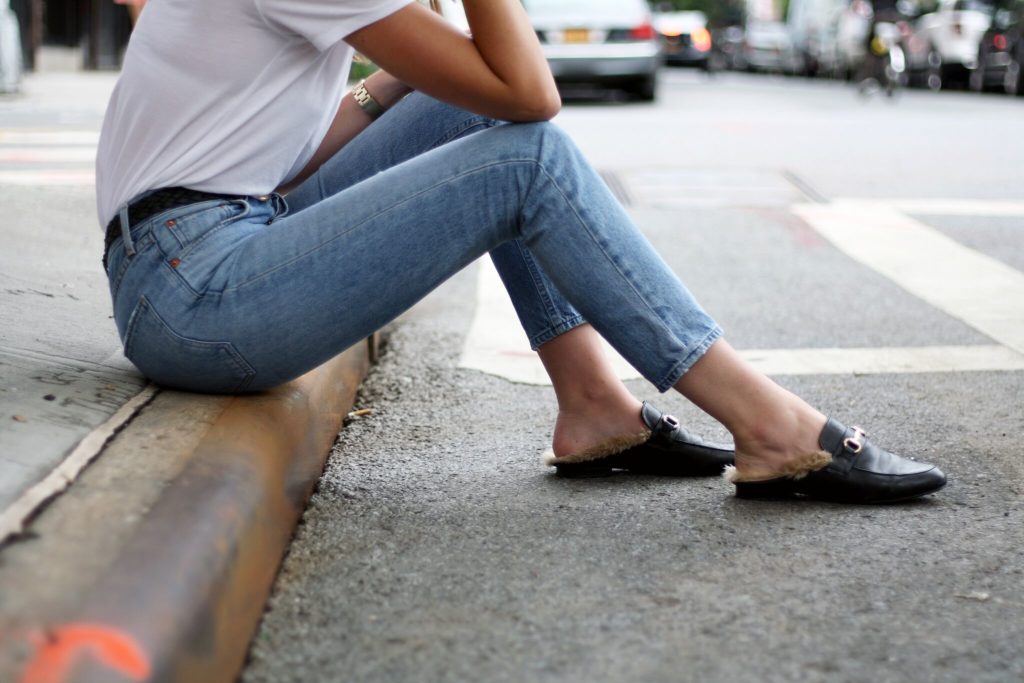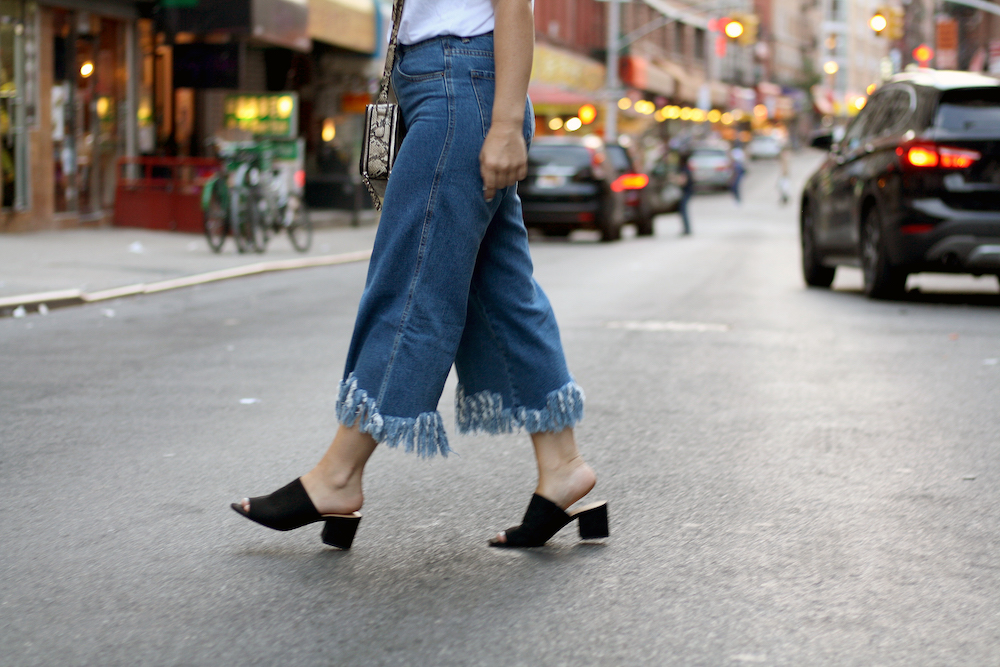 PHOTO: Kelly Rogowski
Hats
Whenever I wake up for class and realize I'm having a bad hair day, or I just don't feel like making my hair look perfect, I usually grab a baseball cap. Last year I purchased an all-denim hat and fell in love with it! This fall, I definitely want to find a denim hat with an embroidered saying or design on the front.
Skirts
Denim skirts are no longer just for '90s girls in elementary school. There are so many cute denim miniskirts that are frayed, embroidered, or patched that I'll be rocking to class this season on warmer fall days.
Jackets
When the weather becomes colder later in the season, a jean jacket is the perfect way to warm up while looking cool. Denim jackets come in countless styles, with my personal favorite being my oversize, ripped denim jacket with a quote painted on the back.
PHOTO: Cassidy Clark
Dresses
Denim dresses are having a moment right now, so they're at the top of my wishlist for this fall. They're perfect for class, date night, or a day out with your besties!
How do you plan on incorporating denim into your wardrobe this fall season? Show us on social media! Be sure to tag @Cfashionista.
Featured photo by Stella Fanega.