As summer rolls around, I always lessen the amount of makeup that I wear on a daily basis and turn my focus more on skincare. Common, right? But this summer was less spent on the beach, and more spent in my bedroom taking online classes and focusing on my internship. Other than the fact that this officially makes me an adult, it also means that the sun-kissed glow I normally have during the summer is no more. I'm not complaining though, in the long-run my skin will thank me when I'm wrinkle-free!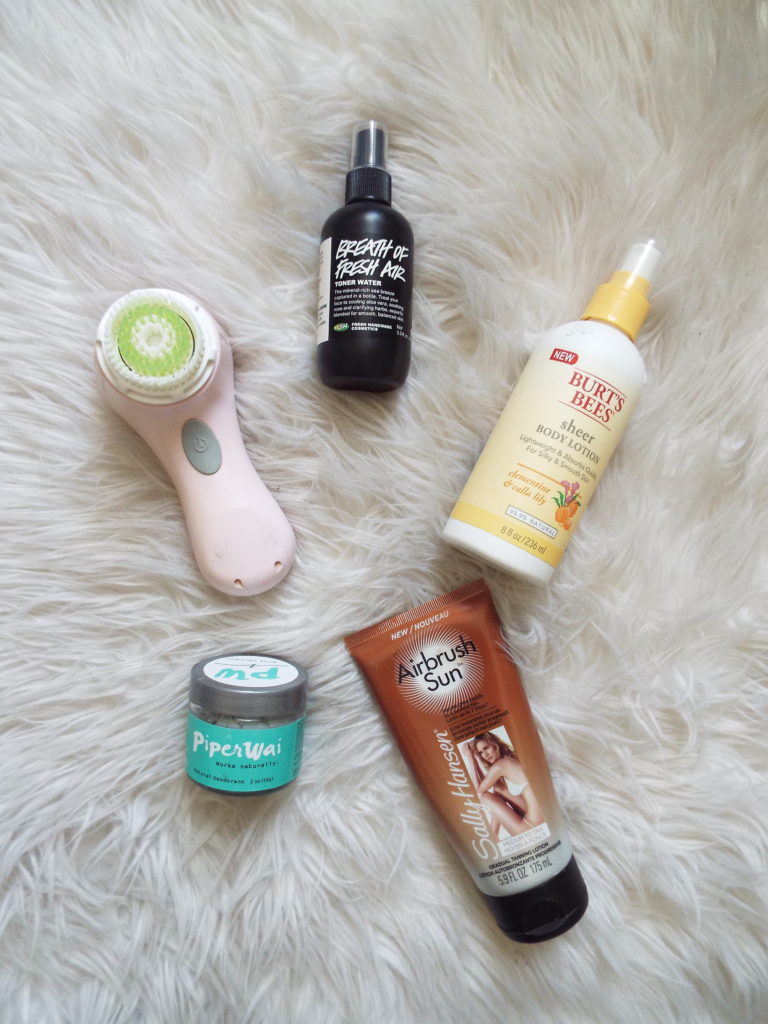 My Current Favorites
Saving the best for last is definitely no fun, so I have to talk about my favorite first before going on with any other products. Without having the sun to give my skin a glow, I have been searching high and low for the best natural looking tanning lotion. Finally, I found my holy grail product. The Sally Hansen Airbrush Sun lotion is a gradual tanner, so I slather it on every night. Trust me, I wake up looking like I just got back from vacation, so I have absolutely no complaints here.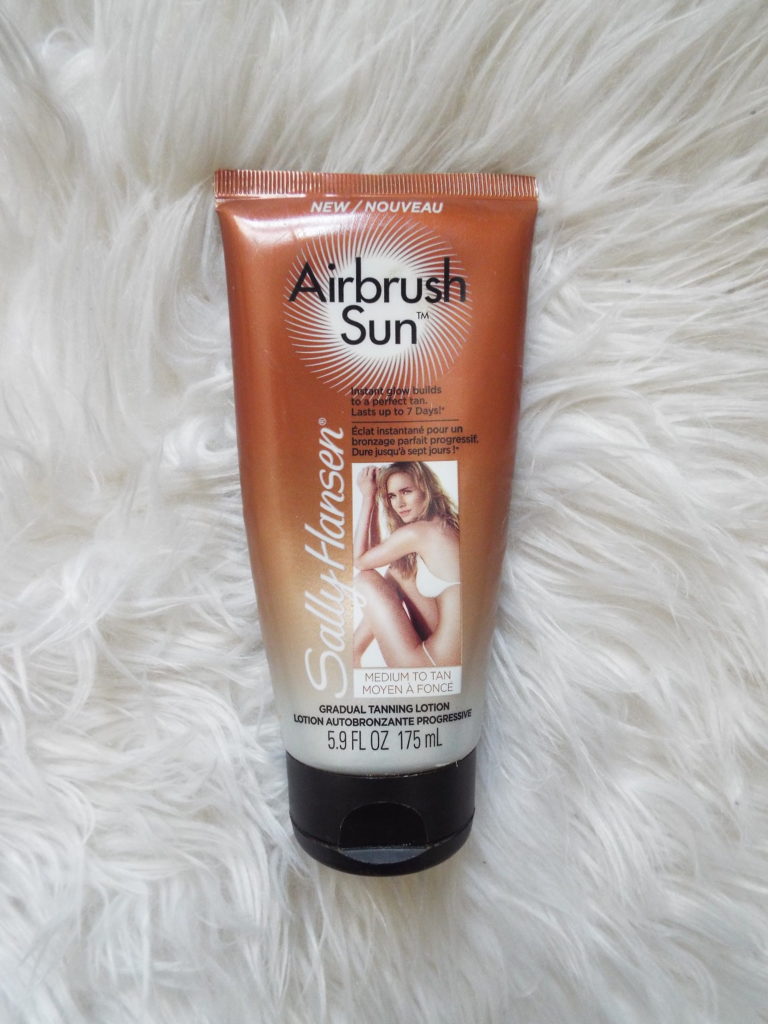 In all honesty, I was very nervous to shell out the money for a Clarisonic. It has mixed reviews, but for someone who suffers from acne persistently but also wears makeup on a regular basis, I was desperate. I needed something that really took everything off at night, and I am so thankful I took a risk on this one. I especially love this for summer because the light exfoliation really makes you glow. Especially when paired with a moisturizer on top, you can get your glow on without any consequences.
My next essential might seem like something that you would need more in the winter, but trust me, I have given this my summer stamp of approval. The Burt's Bees Sheer Body Lotion is perfect for a light misting of moisture. You spray it all over, and barely have to rub it in, plus the scent is super fresh and not overwhelming.
The Piper Wai Natural Deodorant actually surprised me, especially in the heat. It really stood the test, and if you're looking to use more natural products, I really recommend starting with a deodorant. Many people don't know that they are some of the most toxic products we use on our bodies.
Lastly, I couldn't just not mention a product from Lush. The Breath of Fresh Air Toner Water is just what my face craves in the summer, but not for toning. I love using this spray if I'm wearing makeup on a hot day because a spritz of this takes away all of the heaviness of your foundation or powder. Perfect, am I right?
Although it's already August, we still have some heat left in the summer. So, take advantage of it all while still thinking of your skin! What has been your favorite skincare product this summer? Let me know in a comment below!