Just looking at the work by potter, designer and author, Jonathan Adler, you get it—this is one flipping cool guy.
His work is so uniquely creative that his name has pretty much become an adjective.
Jonathan Adler (adjective)
1. one-of-a-kind, eccentric, fun
2. iconically modern and chic
The man behind the brand is just as vibrant, genius and full of personality as the pieces themselves, if not more.
Always up for a game, we played twenty questions with Jonathan Adler and got an insight into everything from his love for his husband, dog and paddleboarding to his disdain for the existence of the color mauve.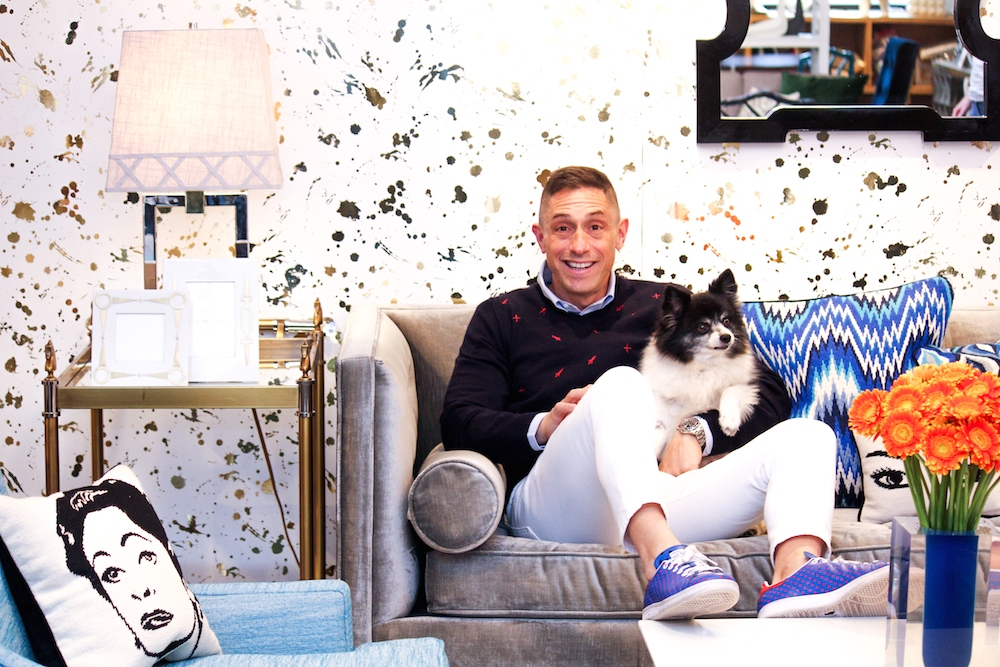 1. Most worn item in your closet?
Skinny white jeans from UNIQLO. I live in fear of the day they're discontinued.
2. Style hero?
My hubby Simon Doonan's sartorial concoctions are always thrilling.
3. What are you currently reading?
Purity by Jonathan Franzen.
4. What is the one book you can read over and over again?
The Razor's Edge by W. Somerset Maugham.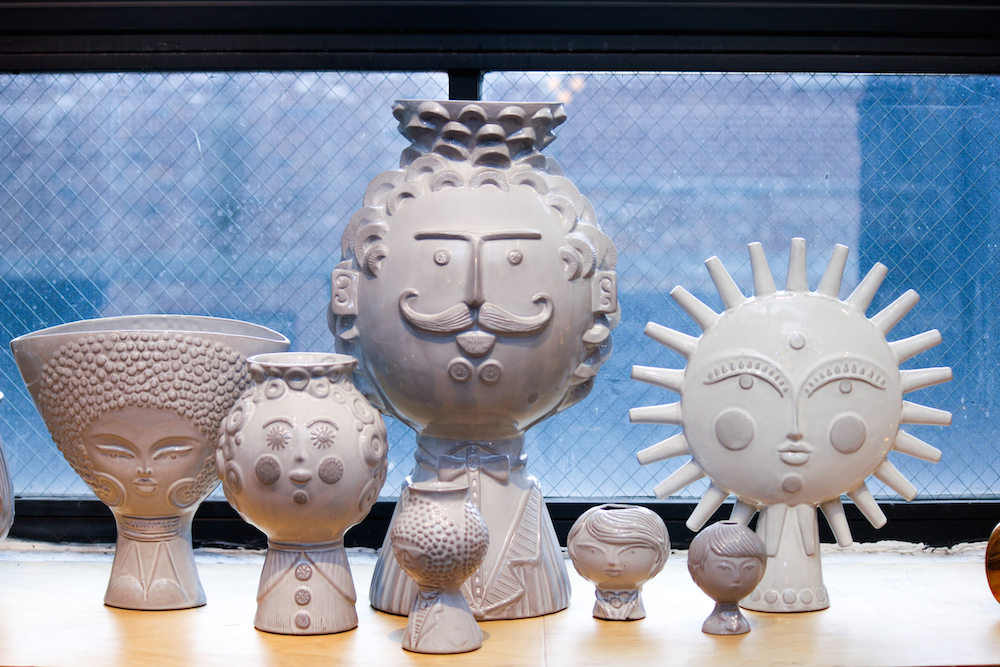 5. Person you last followed on Instagram?
I keep my Instagram to just friends (so it's a very, very small list). Pretty much just Simon (@simon_doonan), my company (@jonathanadler) and my bestie, Liz Lange (@lizlangeofficial).
6. Favorite Internet rabbit hole?
Pinterest.
7. Last show you binge watched?
Orange is the New Black. And I would binge-watch Empire if I could.
8. What is on your nightstand?
My iPad, reading glasses and my ceramic cell phone dock. I'm old.
9. First thing you do when you wake up in the morning?
Argue about whose turn it is to walk our dog, Foxylady, and/or whose turn it is to make a pot of tea.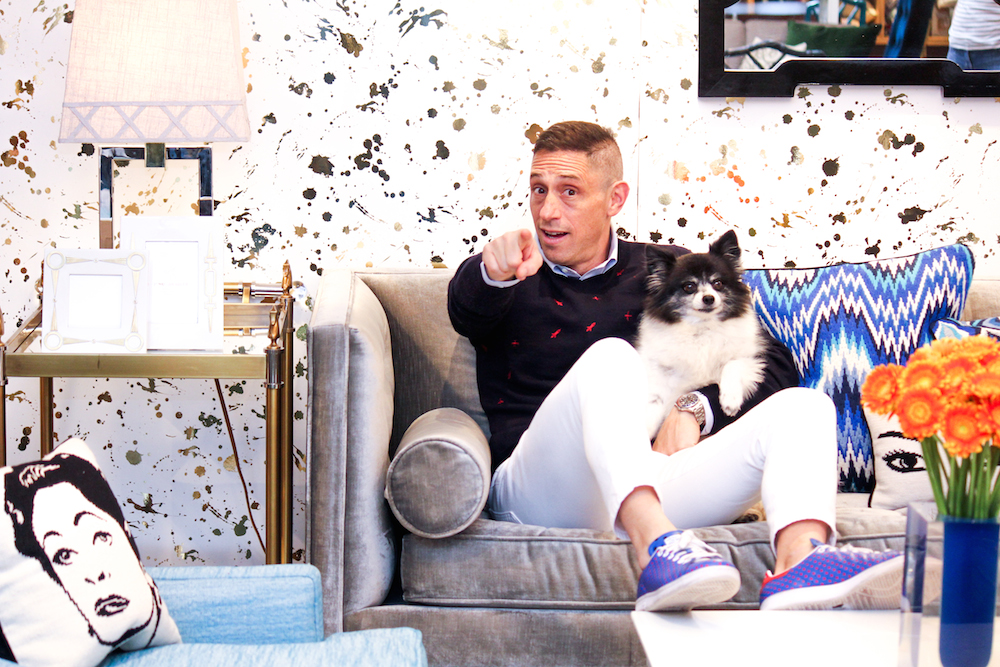 10. Last thing you do before you go to bed at night?
Argue about whether the AC is cold enough. Is it bad that I go to sleep and wake up arguing?
11. Finish this sentence: "I'm always up for…"
…an epic paddle board adventure.
12. Favorite meal?
The roast chicken at the Nomad is pretty next-level.
13. Biggest pet peeve?
The color mauve.
14. Proudest moment?
I stopped by my SoHo store a few months after it first opened in 1998. I heard a woman on her phone telling her friend that she was "at Jonathan Adler" and I realized that I was officially a place.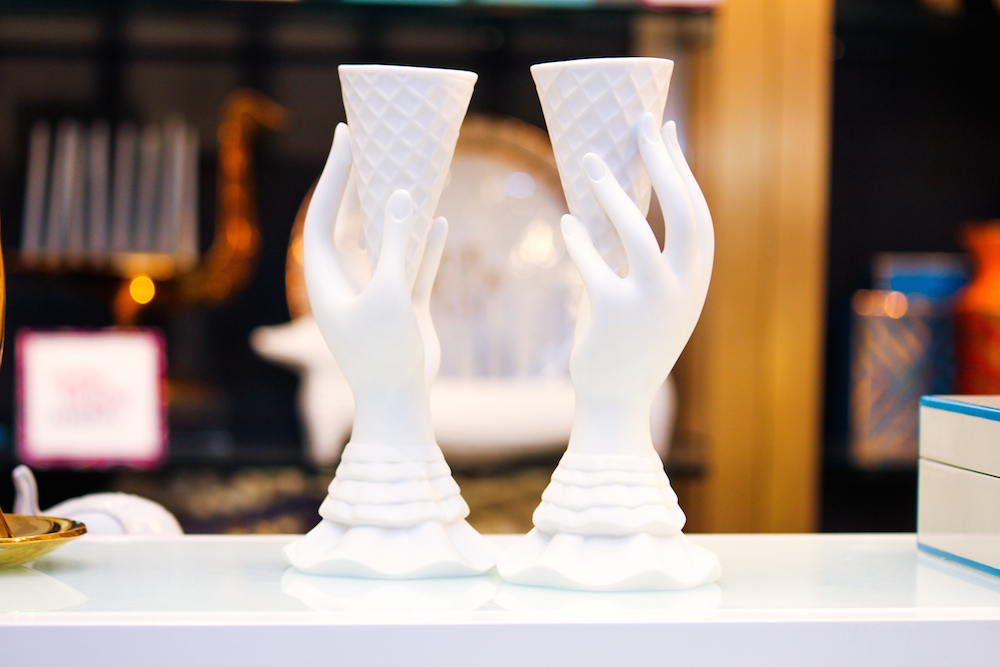 15. Finish this sentence: "I never leave the house without…"
Hand sanitizer. It's a dirty world.
16. What is your spirit animal?
Our dog, Foxylady. She eats, snoozes and is incredibly good looking.
17. A talent or skill you wish you had?
I wish I could surf. Looks sublime.
18. Best gift you have ever received?
I know I'm 'sposed to say something like "a homemade cupcake from my mother" or a "special hike with my husband," but the real answer is that the best gift I've ever received was a shiny new Rolex from my hubbie. I love it and I never take it off!
19. Most special piece of pottery you have ever created?
For our first holiday season together I made Simon a vase with his nickname—Truffles—painted on it. It still has it more than 20 years later.
20. Three words that best describe you?
I'd like them to be super flattering, but they're probably more like "hungry, restless and perfectionist."