The "no makeup makeup" trend is particularly big this summer, but that doesn't mean you need to throw out all of your bold makeup items. I absolutely love natural looks, but they don't always provide me with the same excitement that bold looks do. Looking through my makeup bag, I saw that most of my lipsticks and glosses were of neutral colors. At my most recent trip to Ulta, I wanted to find a lip color that was daring but still wearable. I thought of the orange lipstick trend that has come and go. I purchased an orange lipstick from NYX and I haven't been able to stop using it since!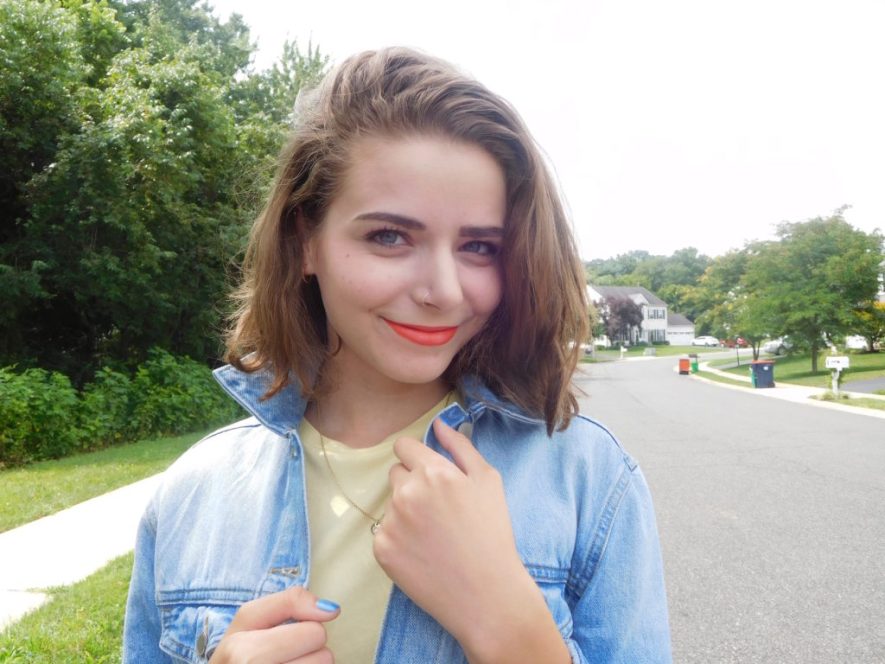 The orange lipstick trend is not new to the makeup scene, so don't be afraid to try it out. A simple search on google about it will show famous designers like Rag & Bone and Prada using this color to make a serious impact at their shows. The great thing about an orange lip is that whether you decide to amplify the rest of the look or keep it subtle, you will still be eye-catching.
I mentioned in the beginning of this article that I wanted something wearable and I think orange lipstick passes the test. Though this color screams summer to me, I could also see myself using it in the fall and spring. Imagine it with a cream colored sweater in the fall or a floral dress in the spring. Adorable, right? For someone who is a fan of red lips, I think this is the perfect alternative. It will feel familiar, but still fresh and sexy. Orange lipstick could serve as a transition to using even more exciting shades, such as Gigi Hadid's lilac silver lip or Lorde's famous purple lip.
To pair with this orange lip, I chose a very easy, summer outfit to compliment the makeup look. I started with a yellow ombre T-shirt dress from Urban Outfitters and threw a medium wash denim jacket from H&M over top. I also wore my go-to brown cross sandals from American Eagle and a simple necklace from Piccolo Amore Boutique.
How would you style the orange lip? Post a photo to Instagram and don't forget to tag @Cfashionista!