Ruffle details for summer are extremely popular and can be seen on nice cocktail dresses or a more casual outfit. I love taking simple pieces of clothing and having one element that stands out; in this case, it's the ruffles. Search your favorite stores for garments with something extra and fun.
Casual Outfit
This outfit is perfect for a day of classes or simply shopping at the mall. It can be worn in almost every season. Swap these adorable shorts out for jeans or leggings and this ensemble can carry you into fall and winter. The sneakers add a touch of cool combined with the sleeve details of the sweater.
Dressy Outfit
Onto my favorite outfit, the dressier of the two. I love this for a fancy date night, summer wedding, or even a night out with the girls. This is an easy dress silhouette to either dress up or down. Throw on a jean jacket and sneakers or sandals to make it more casual, or add heels and a clutch purse to make it a little bit fancier. Lace-up heels are also a huge trend and work perfectly with this dress, especially with the light pink color.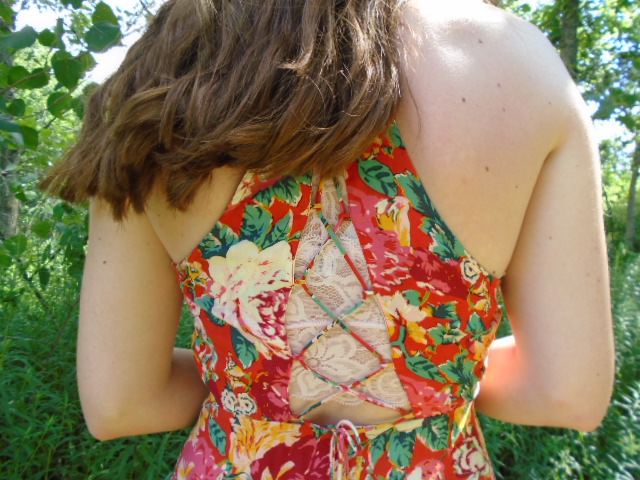 Another intricate part of this dress is the back detailing, which looks awesome with a lace bralette underneath.
The silhouette is very flattering on any body type with the ruffles drawing attention to the bottom of the dress.
Keeping up with trends can be difficult and at times exhausting. But the ruffle details are here to stay! They are great paired with multiple pieces of clothing, and give the impression that your outfit is more put together than you intended—which is never a bad thing if you ask me! Be on the lookout for sleeve details and ruffles when you are out shopping.
What is your favorite way to wear ruffles? Let me know in the comments below. Be sure to share your style inspiration with @CFashionista on social media.