The first thing your interviewer sees when you walk into the room is your clothes and the way you carry yourself. This is why finding an outfit to wear for an interview is probably the hardest thing to do. Figuring out an outfit, especially when you are trying to look professional and fashionable, can be tricky because you don't want them to think you do not care about the job, but you also want to show them your personality through your clothes.
I decided to challenge myself and figure out a chic outfit that will help you stand out while looking very professional. This might be only one outfit, but I've got four tips on how to recreate your own look! Style is different for everyone, so make sure to add your own touch to your recreation.
Dark Colors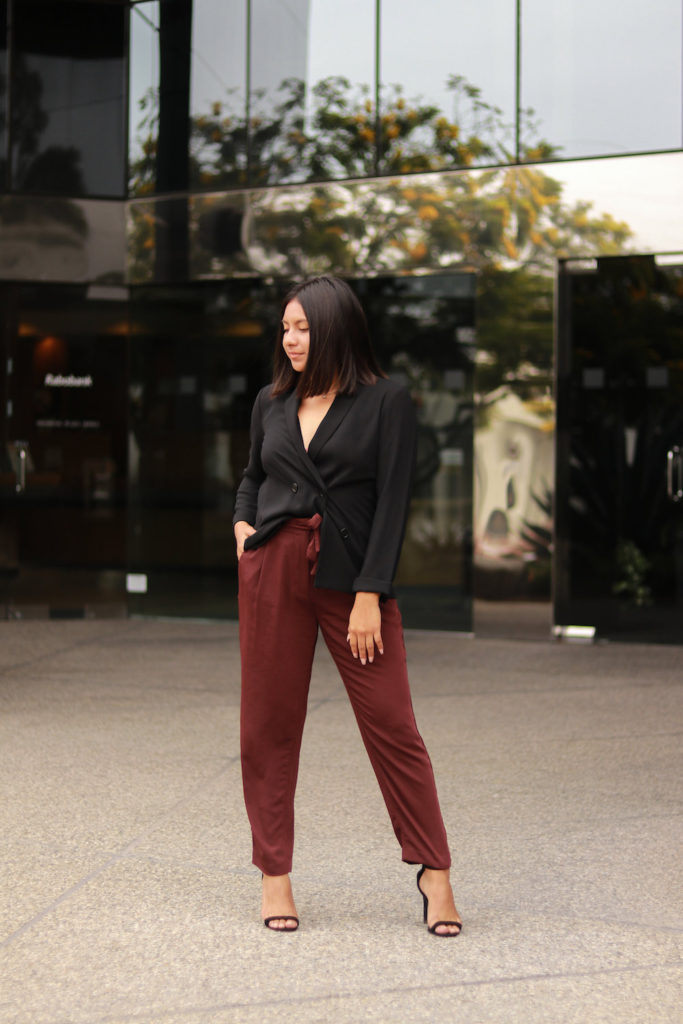 Earth colors are the way to go! Colors like maroon, navy blue, and black make an outfit look put together. Interviewers are drawn to these types of colors. Bright colors are usually a no since it might make an outfit look less professional.
Tuck It In 
This adds a style to your outfit and gives it a little twist to the regular professional outfits. However, do not overdo the slouchiness. For instance, if one of your clothing items is already big and oversize, make sure you wear something else that is tight-fitting because two oversize clothing items, can make you look a little lazy.
Accessorize
Accessorizing is always important, but remember to wear very minimalistic jewelry. A choker for this type of event might not be the best choice, but a long simple necklace always does the job. Heels also add an extra touch to the outfits and wearing strappy heels gives you a chic look.
Confidence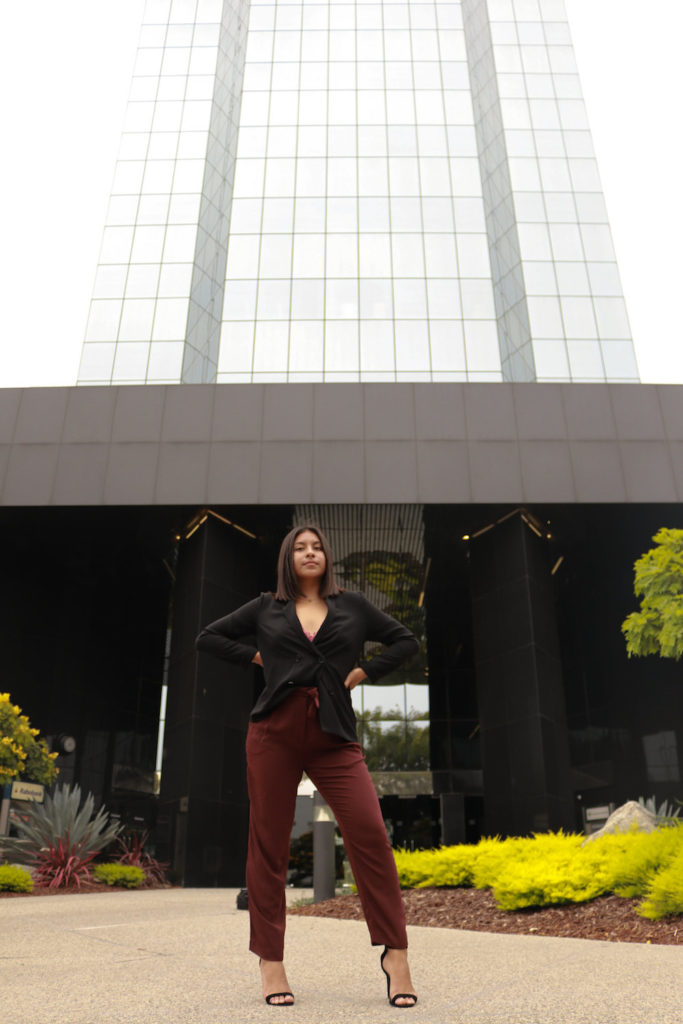 Last, but definitely not least, confidence. You are beautiful and you will rock this interview. Be confident in yourself because that is the best accessory you can wear!
Which one of these was your favorite tip? Comment down below or share with us your recreation of this look on social media and do not forget to tag @Cfashionista!