It's been said what's old is new again. No truer words have been spoken when it comes to graphic T-shirts. The very core of the perfect graphic T-shirt is that the garment in fact is either physically old (hey vintage tour shirt) or has a nostalgic, throwback vibe.
In fact, the trend itself isn't anything novel; yet season after season it continues to exponentially gain in popularity with new ways to style the graphic T-shirt with more fleeting trends. That's why they are such a modern wardrobe staple. For instance, we love them with cropped jackets and wide-leg denim, two of the moment trends that suddenly allow you to reimagine this evergreen garment. Needless to say, your favorite T-shirt has a lot more potential than you may think.
The best part about graphic tees is that you can buy them absolutely everywhere and for pretty much nothing. Trust me, my favorite one is a child size medium and I got it for $5.00 on a clearance rack. Moreover, if you're looking to splurge, social media superstars like Double Trouble Gang and the Anti Social Social Club (currently sold out but fear not, there's always more coming soon) specialize in graphic tees for millennials.
Still aren't convinced about the magical staying power of the graphic T-shirt? Allow some of my fellow Style Gurus to share why graphic tees are their new old favorite trend and how they go about integrating them into their everyday style.
"I think that graphic tees are a really cool way to dress anything down. Whether you're wearing one with a pair of trousers or under a slip dress, it's always a go-to. I definitely get my favorite graphic tees from thrift stores or even my older brother—he has the best taste." —Madeleine Howell (Photo via @howellmadeleine).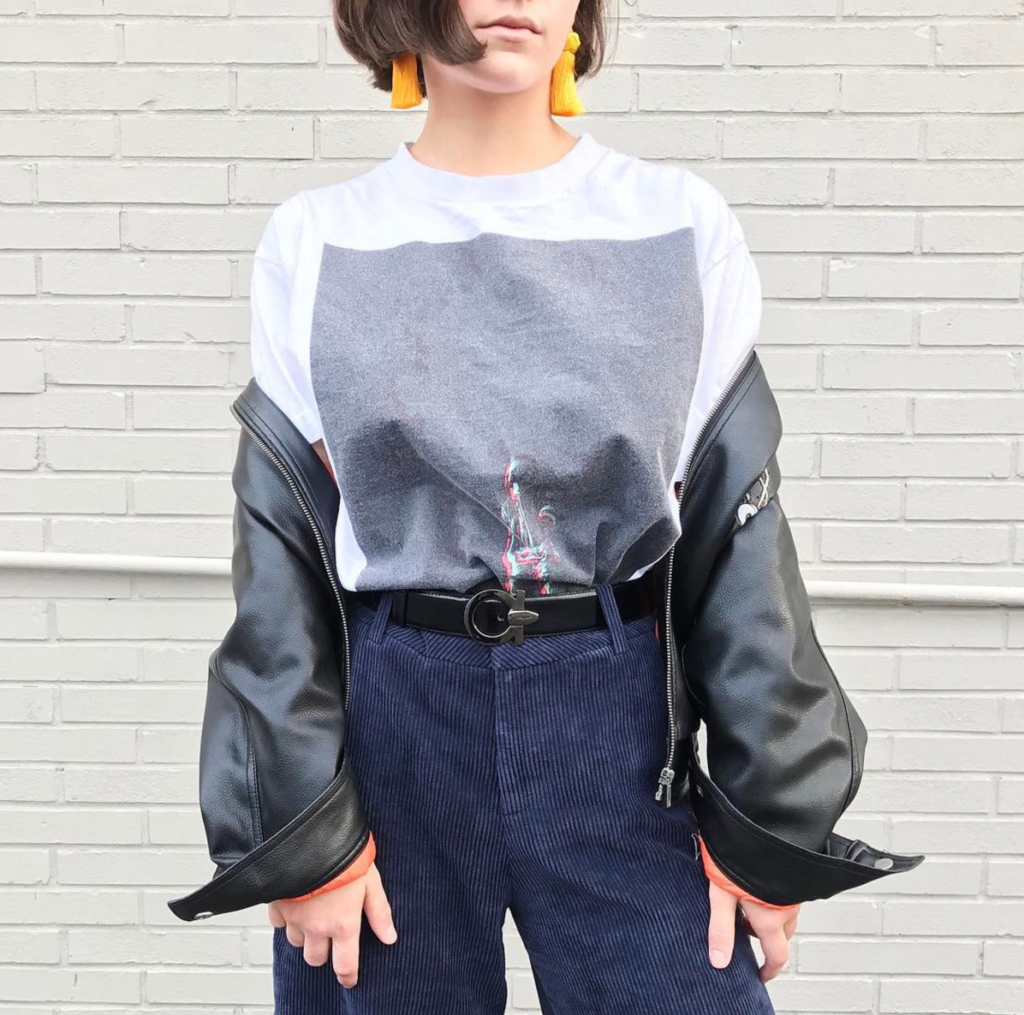 "My favorite graphic tee is my Harley Davidson shirt that I found at a thrift store for $5. It's oversized, worn in, and a little ripped up. I love wearing it over turtlenecks or mesh tops. It's always a go-to for me because I know it flatters me!"—Emily Ciavatta (Photo via @emilyciavattaa).
"I think graphic tees are a fun way to give your look a playful element. They give you the opportunity to be creative and think outside the box when creating an outfit. It gives you the chance to embrace your own individuality and not take yourself so seriously all the time! I would probably pair a graphic tee with a metallic maxi skirt, a pair of chelsea boots and a statement piece like a chunky necklace or a patterned scarf!"—Brisa Marr (Photo via @brisaamarr).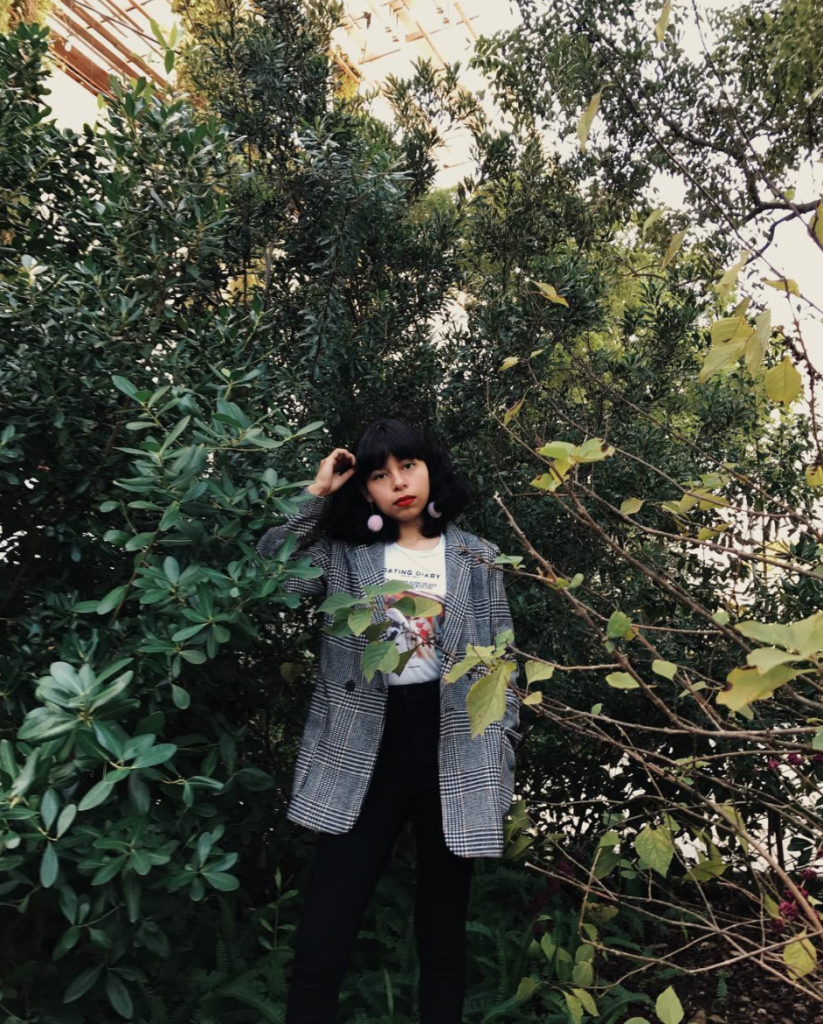 "I love graphic tees because they are the perfect layering piece. Mine's from Madewell. They are trendy and can be worn multiple ways. Definitely a necessity in any closet."—Lex Kelly (Photo via @thatchiclex).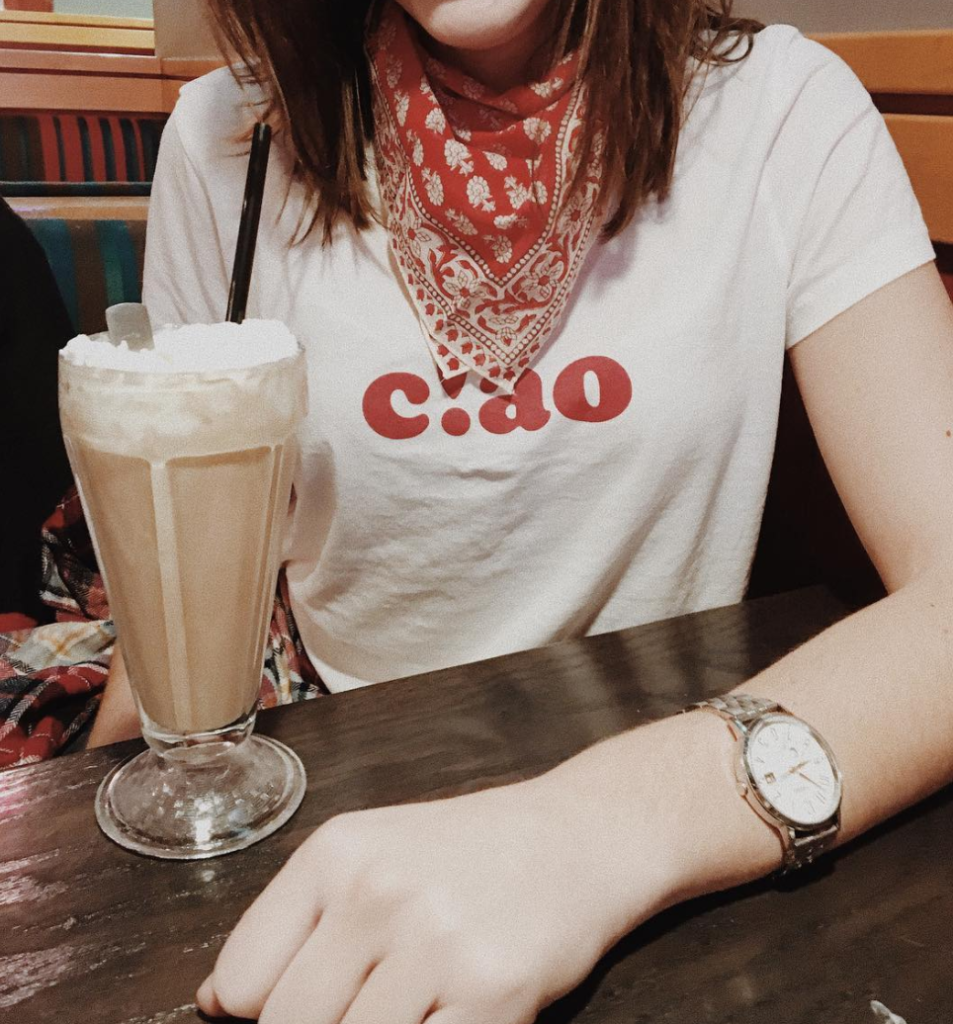 "My favorite graphic tee is my Ramones shirt. I got it at Brandy Melville and cropped it myself. I love it because I can wear it with everything. I put it on over a cropped turtleneck in the winter and pair it with high-waisted Levi's in the summer."—Megan Sharp (Photo via @n_agem).
We're always looking for new ways to wear our graphic tees. Show us your favorite new way to go graphic this season on social media by tagging @CFashionista on Instagram!