It's all about your neck this summer. Whether you are rocking your favorite choker or bandana it's the perfect way to accessorize. Not only is it trendy but it takes your outfit from drab to fab with just a piece of fabric.
This '90s comeback trend can be seen on fashion icons, celebrities and even Style Gurus.
Now where do you rock this trend? The options are endless, my personal favorites include music festivals, camping trips or a weekend getaway.
Check out how our Style Gurus made this trend their own.
Stand out by layering staple accessories. (Photo via @taylorborde)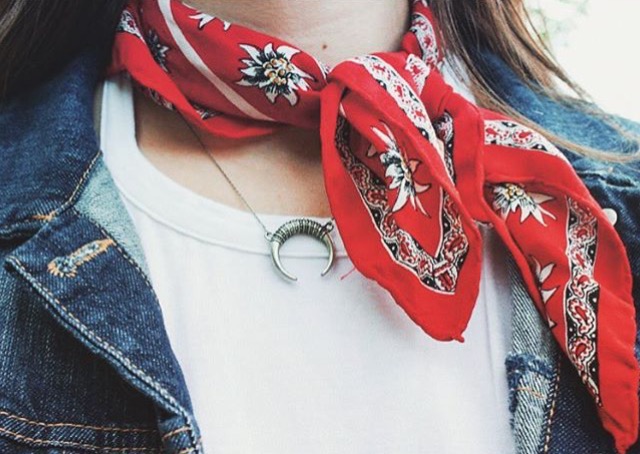 All white everything, even your choker. (Photo via @melissaepifano)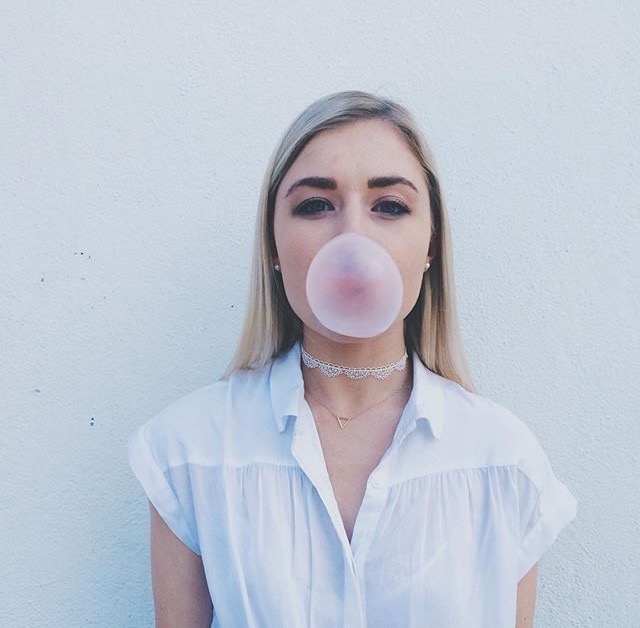 Tied up. (Photo via @oomathurmann)
Edge up your day look. (Photo via @hanmarieboyle)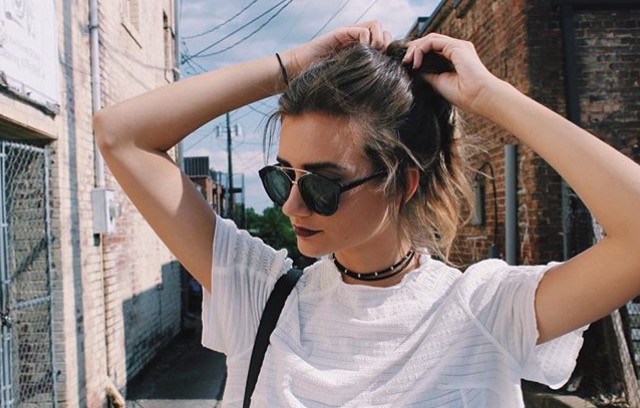 Spice up a graphic t-shirt with a bright bandana. (Photo via @bohemianblondie)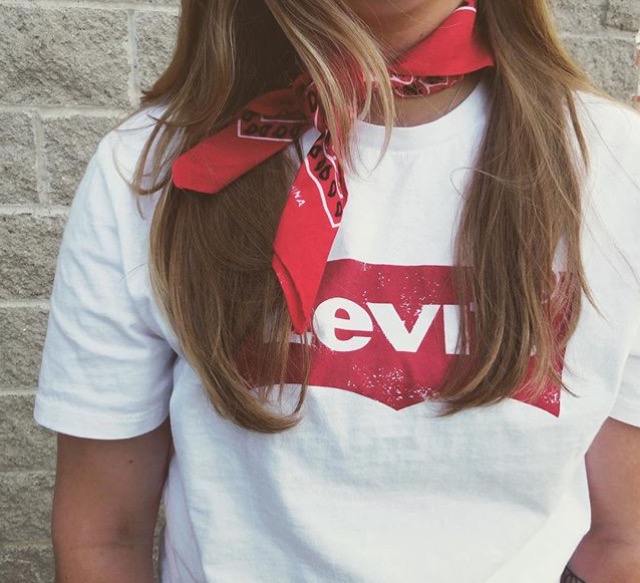 Mixing prints has never been so easy. (Photo via @thatchiclex)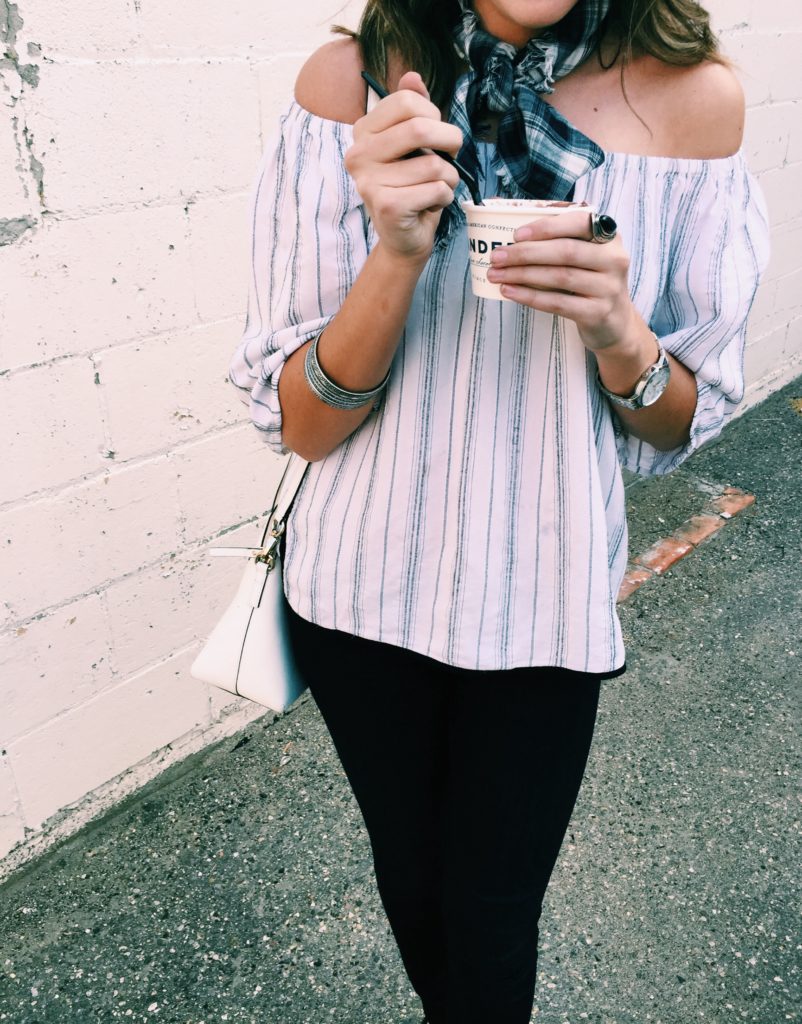 Spring forward with this upcoming pastel trend. (Photo via @trasii)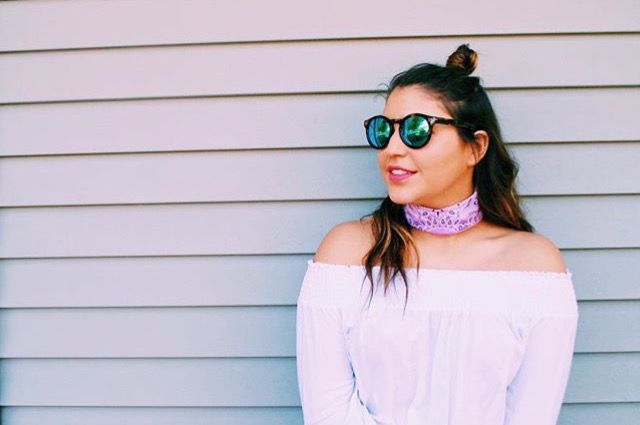 Wrap up your lunch with a leather choker. (Photo via @lousdk)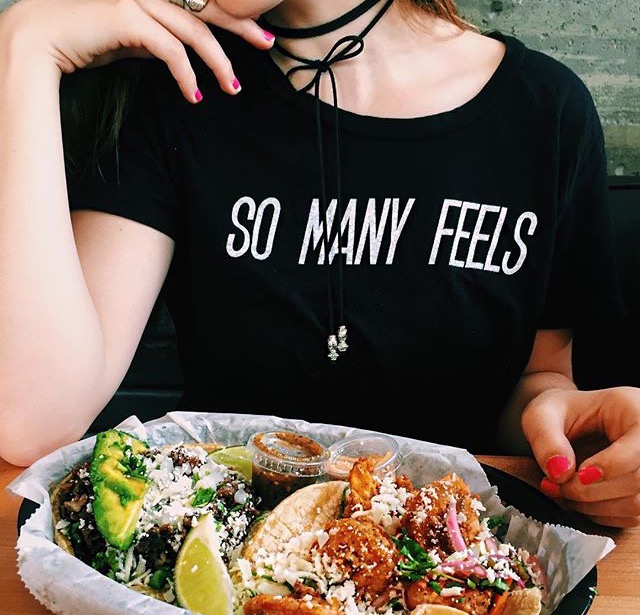 Add street style to your casual Friday look with a classic bandana. (Photo via @embethleb)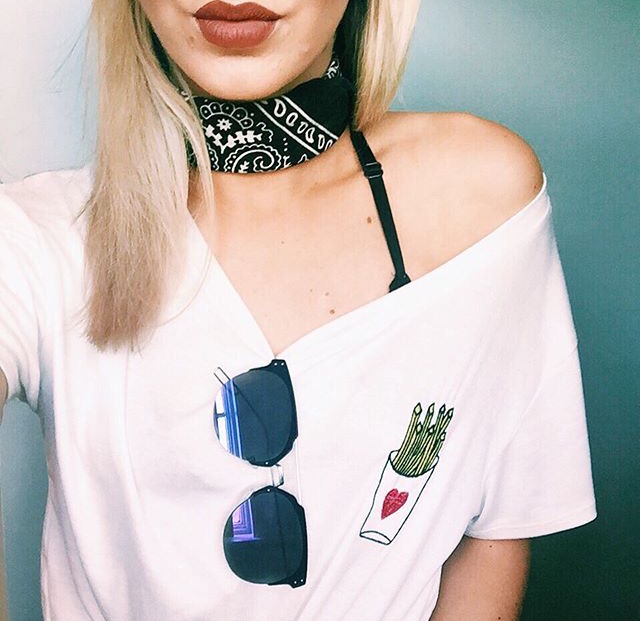 Get the best of both worlds by combining the denim and bandana trends. (Photo via @hannahbullion)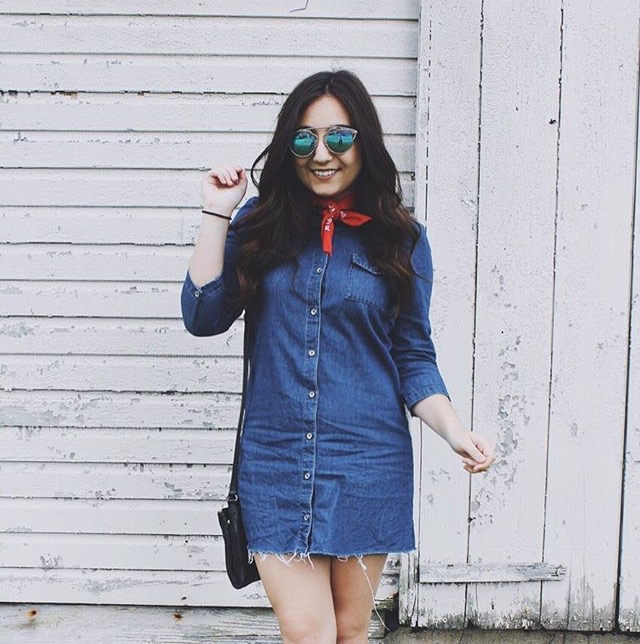 That's a wrap.