There is no better way to brave the cold this winter than with a stylish, warm jacket. And while oversized parkas, cocoon jackets, and puffers tend to reign supreme when it comes to outwear trends, we've noticed a micro-trend popping up on college campuses that we think deserve some major attention.
White faux fur and shearling jackets are breaking rules and making statements on the stylish students across the globe. And it makes sense! A touch of faux fur adds not only a dose of glam to your outfit and makes you feel like a million bucks, but also brightens up a darker color palette of clothes we are used to wear this time of the year. A white faux fur jacket is guaranteed to be perfect for every occasion, either for a long day of classes or a night out with your friends. Moreover, this trend is super chic, warm, and cruelty free—what more do you need more from a single piece of clothing?
Take a look on how to help transition the typical summer color into the winter months by taking inspiration these four fashionable college students!
Look #1: Nothing will keep you glamorously cozier than a fur jacket and a fluffy infinity scarf. Bundle up with your favorite winter accessories keeping them all in a light color palette to bright up gloomy days. ((Photo via @amandaskrabucha)
Look #2: White faux fur coat and boyfriend jeans are meant to be worn together. Wear them with a striped sweater underneath for a chic laid-back look to feel to cool to feel the coldness. ((Photo via @nicolemmanago)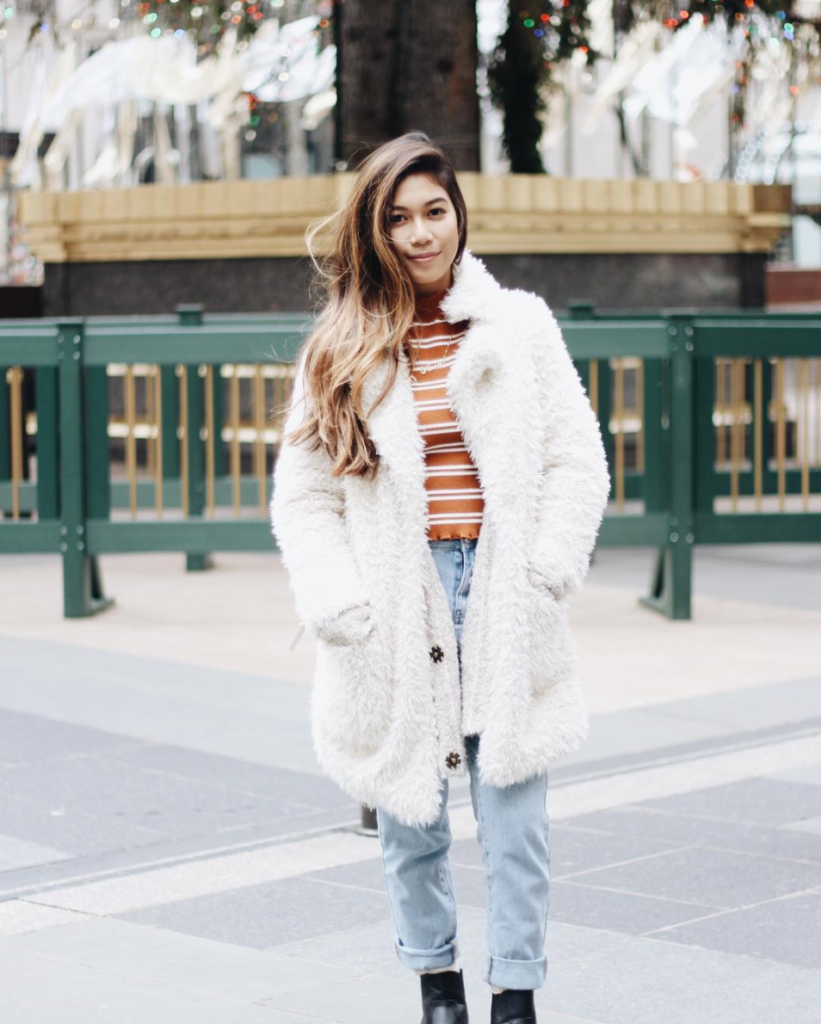 Look #3: White fur jacket accessorized with elegant sunglasses will make you feel like a street style star. Stay warm in your sophisticated outfit even when the weather outside has some chilly plans! ((Photo via @holla4sahana)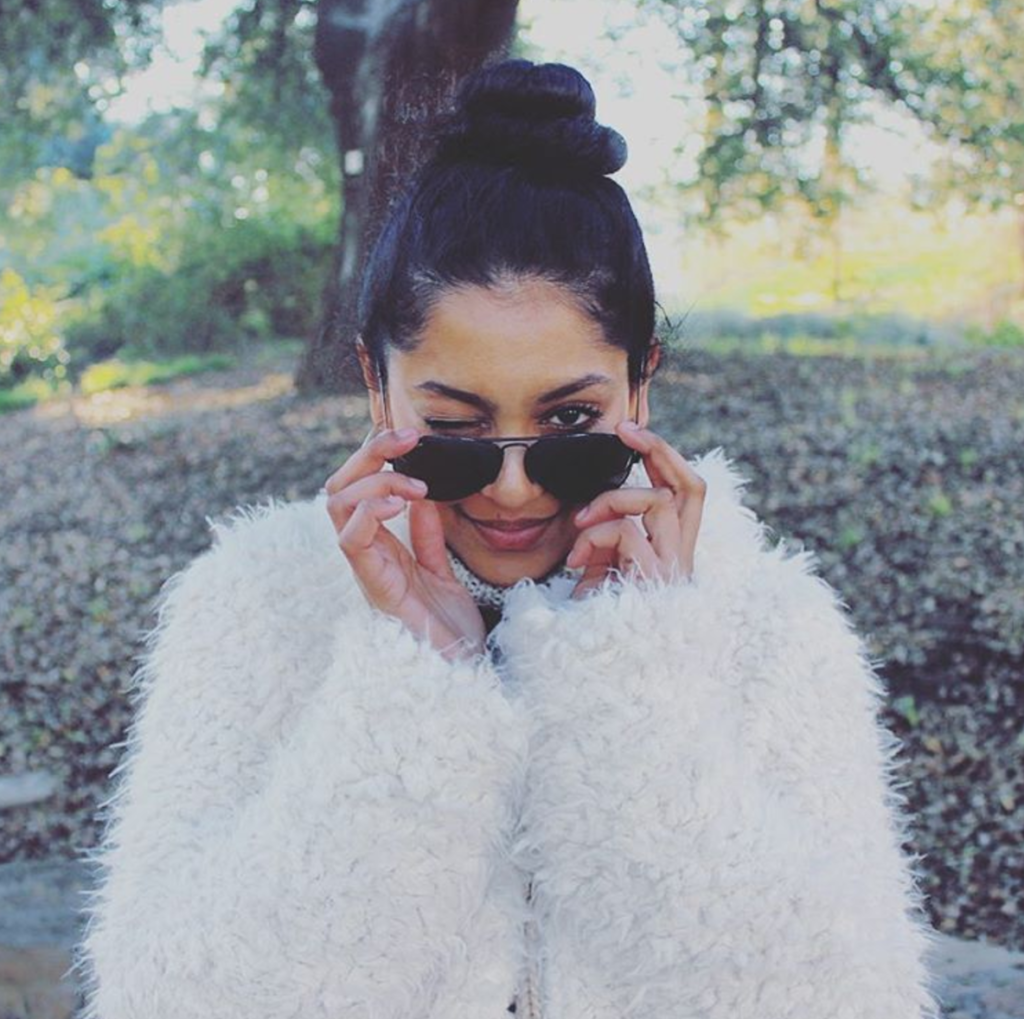 Look #4: Mix all of this season's best fashion trends together! To make the low temperature more bearable, style your white fur jacket with a distressed jean choker and blue velvet shoes. ((Photo via @camullz)