Hey Fashionistas, CollegeFashionista here; your one and only source into the popular locations of 'Gossip Girl.'
For any 'Gossip Girl' fan, New York City is the place to come. Anyone who has been obsessed with the show or has just binge watched the entire season (like myself), would love a glimpse into the scandalous lives of Manhattans elite's favorite locations. Explore some of the shows most popular hot spots this summer in this ultimate 'Gossip Girl' guide!
Grand Central Terminal | 89 E 42nd St.
"Spotted at Grand Central, bags in hand: Serena Van der Woodson." Let's start where it all began; The all important pilot scene is perhaps the series most memorable – Serena Van der Woodson enters Grand Central Terminal right before her unexpected return to the Upper East Side. (Season 1, Episode 1)
New York Palace Hotel | 455 Madison Ave.
Home to the Van der Woodson's – the Lotte New York Palace Hotel is an icon in the 'Gossip Girl' series. The moment you arrive at The Palace, you will feel like you are walking on set of 'Gossip Girl'. The restaurant GILT was located in the hotel, and was well-known for being featured in a scene where Serena enjoys a grilled cheese sandwich with truffles. GILT is now closed.
Metropolitan Museum of Art | 1000 5th Ave.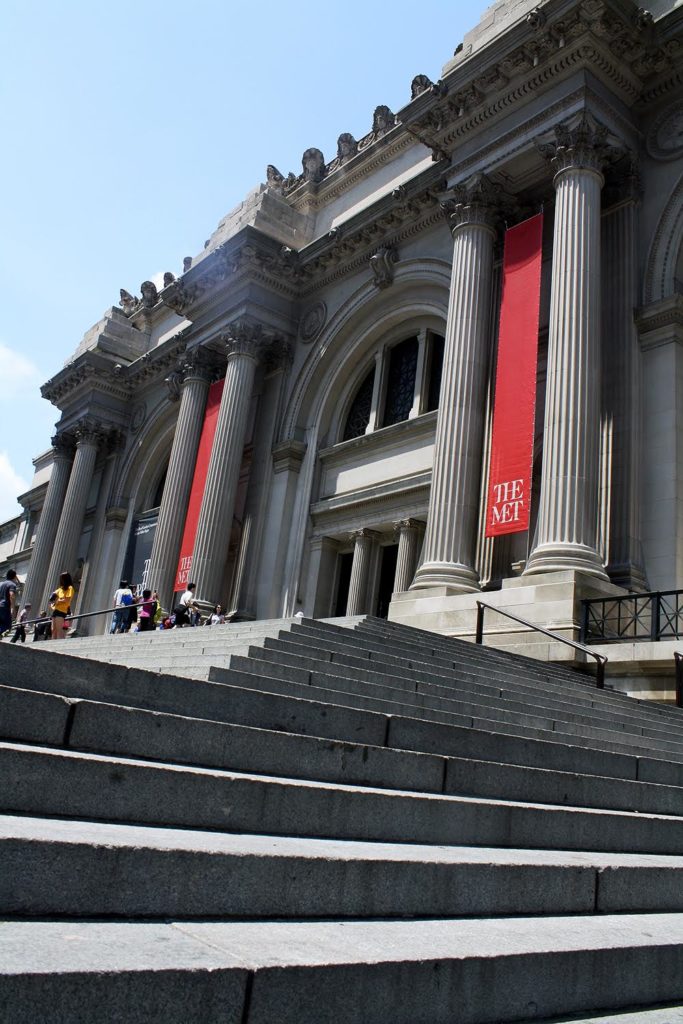 "Spotted: Mean girls versus Jenny Humphrey". The "MET steps" is home to many of your favorite 'Gossip Girl' scenes. Enjoy a lunch on the steps like Blair and her minions for the ultimate GG experience. Although the show makes it seem as if the museum steps are just across the street from the school, in reality, the locations are many blocks away (25 minutes away to be exact.)
Museum of the City of New York | 1220 5th Ave.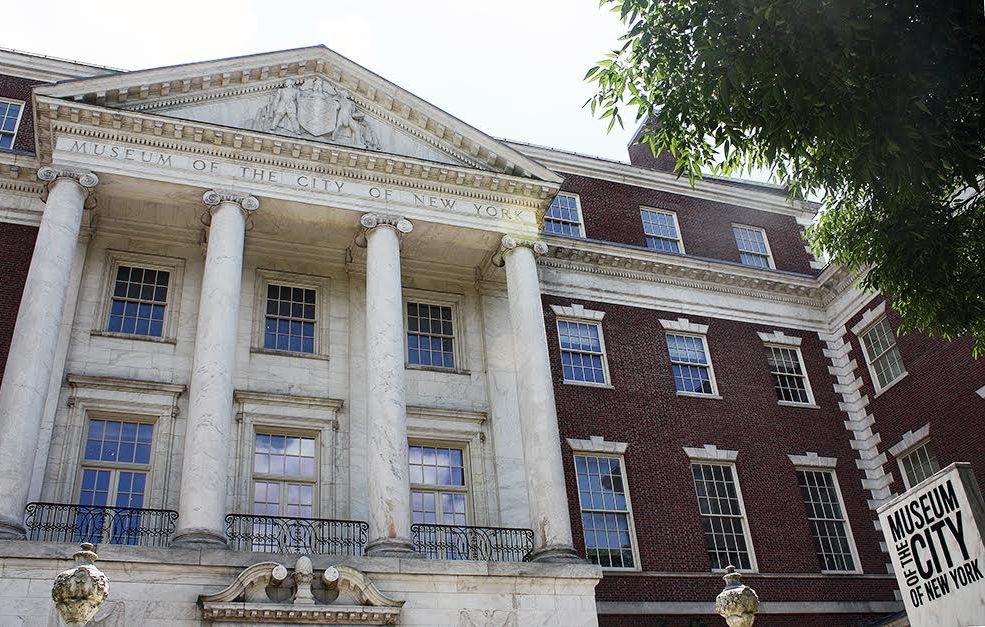 The exterior was used in the television series as the entrance to Constance Billiard School for Girls and St. Jude School for Boys – where all the gossip and scandalous drama began.
Dylan's Candy Bar | 1011 3rd Ave.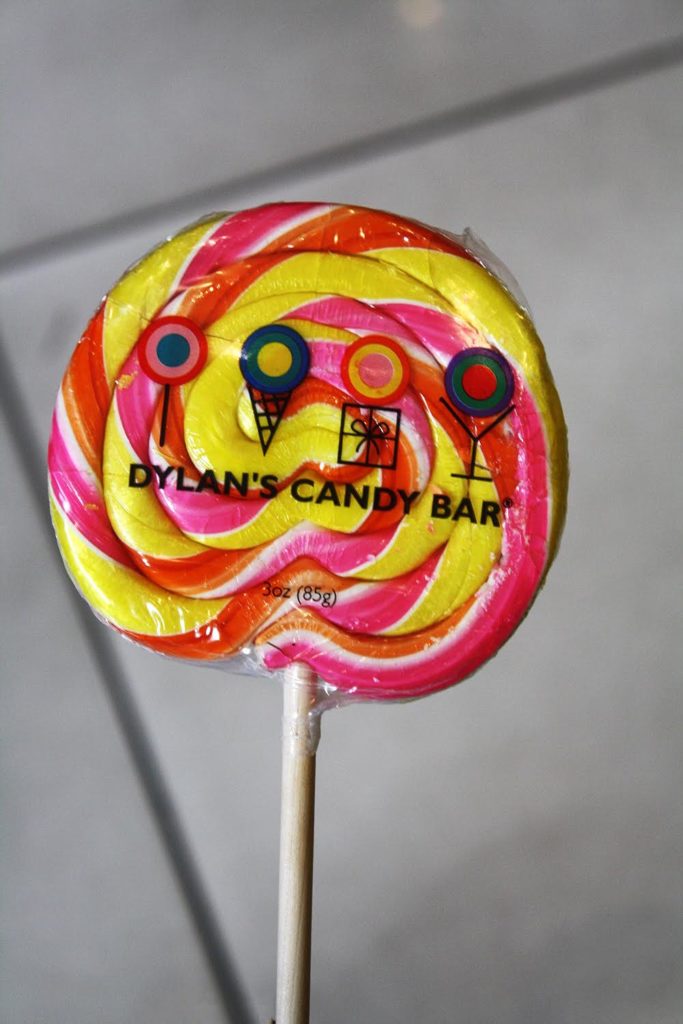 Dylan's Candy Bar is not only the largest candy store in the world, but it is where Dan accompanies Vanessa while buying Nate an anniversary gift of sour gummy worms. (Season 2, Episode 15)
Babycakes NYC | 248 Broome St.
Remember when Dan drops his Thanksgiving pies when he stops Serena from getting hit by a car? This is your stop for a sweet treat along the way! Babycakes is now Erin McKenna's Bakery. (Season 1, Episode 9)
The Humphrey Loft | 15 Washington St. Brooklyn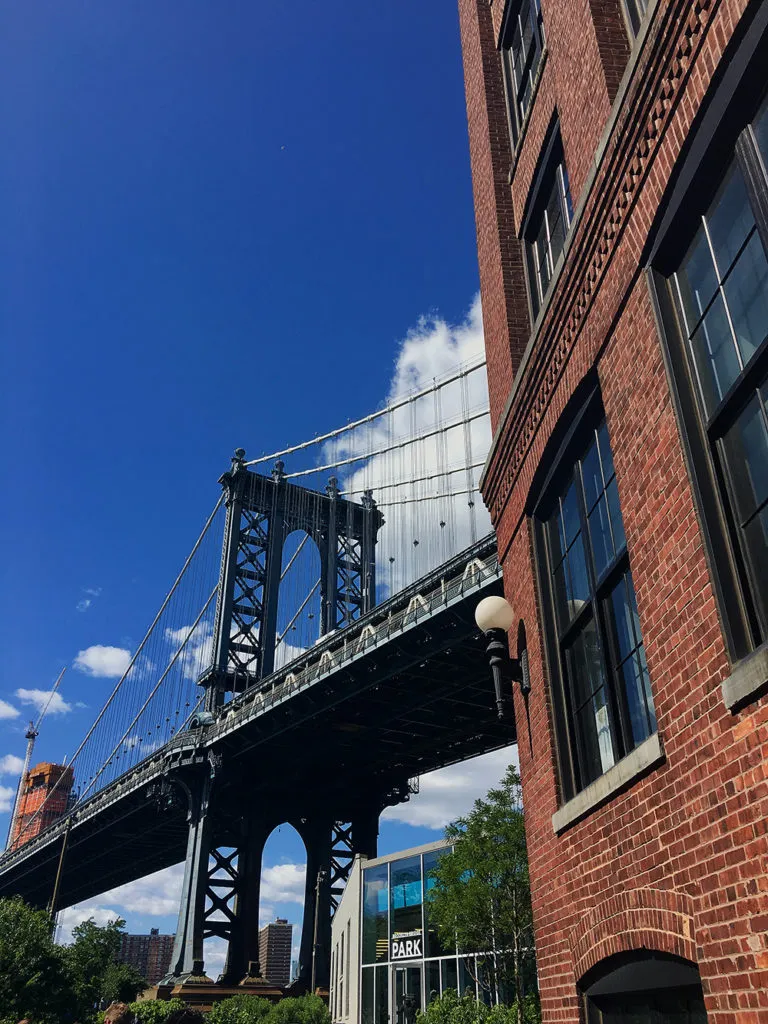 Take a step out of Manhattan and into Lonely Boy's world, famously known as the "loft," home to the Humphrey's. This scenic location was used as the exterior of the loft, while the interior can be found at 455 Water Street, Apartment #6 Brooklyn, whose exterior was not quite impressive enough.
The Archibald Townhouse | 4 E 74th St.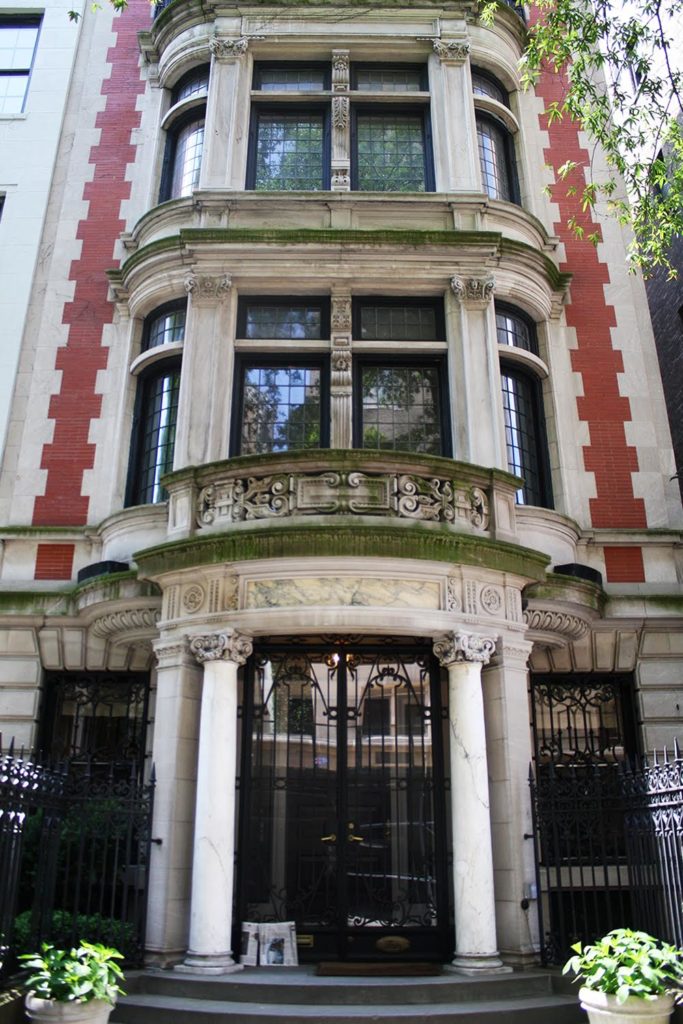 Check out where Nate spent his childhood, before his family lost everything, and where he secretly slept when his family had nothing. Don't try to get a glimpse of the interior though, unless you want the cops called on you by its current residents!
Empire Hotel | 44 W 63rd St.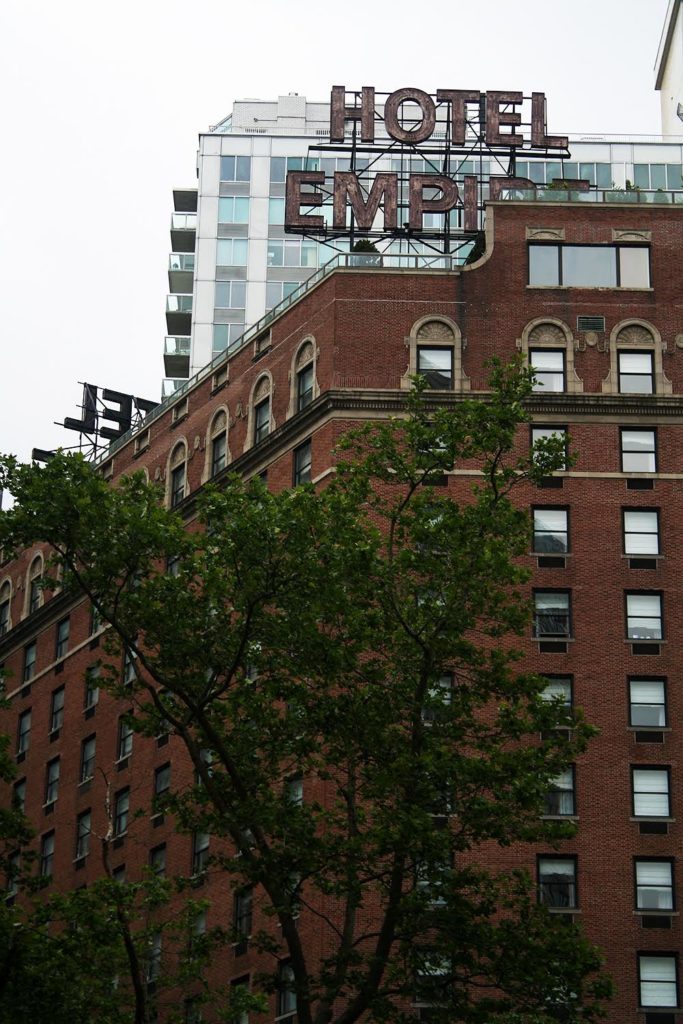 Used in later seasons after Chuck Bass decides to invest in the hotel, after cashing out his share in Bass Industries. Not to mention it's an actual New York City hotel you can stay in and offers GG themes cocktails!
Henri Bendel | 712 5th Ave.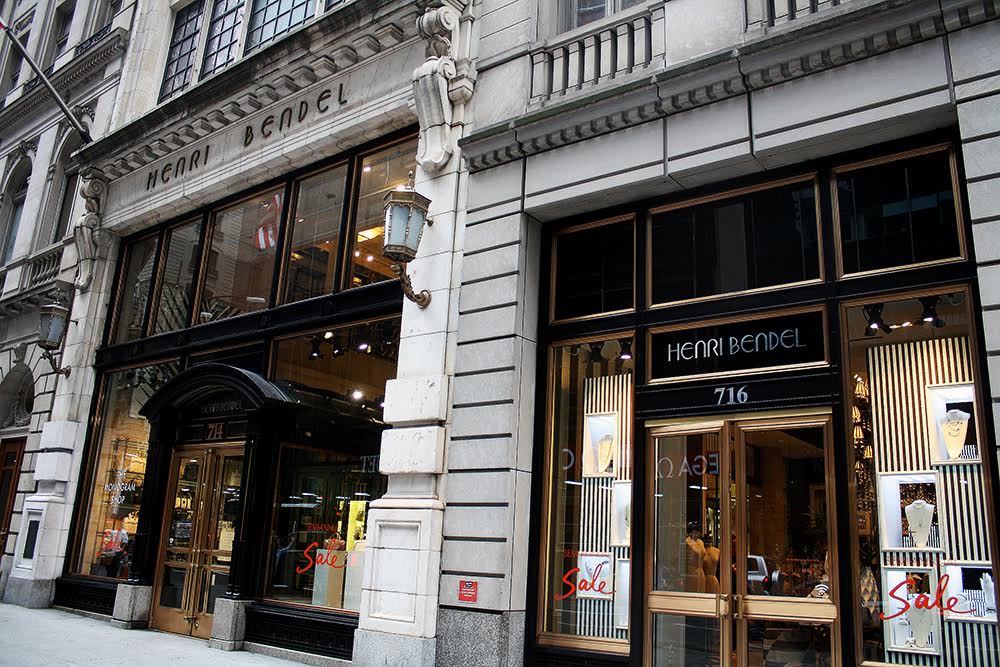 Remember the scene where Blair was dreaming of her "Breakfast at Tiffany's" worst nightmare? Dream no more, the famous Henri Bendel store on Fifth Avenue is where it all took place! Henri Bendel is a favorite shopping destination on 'Gossip Girl'– many dresses and accessories used on the show come from here, including both S and B's prom dresses.
Barrio Chino | 253 Broome St.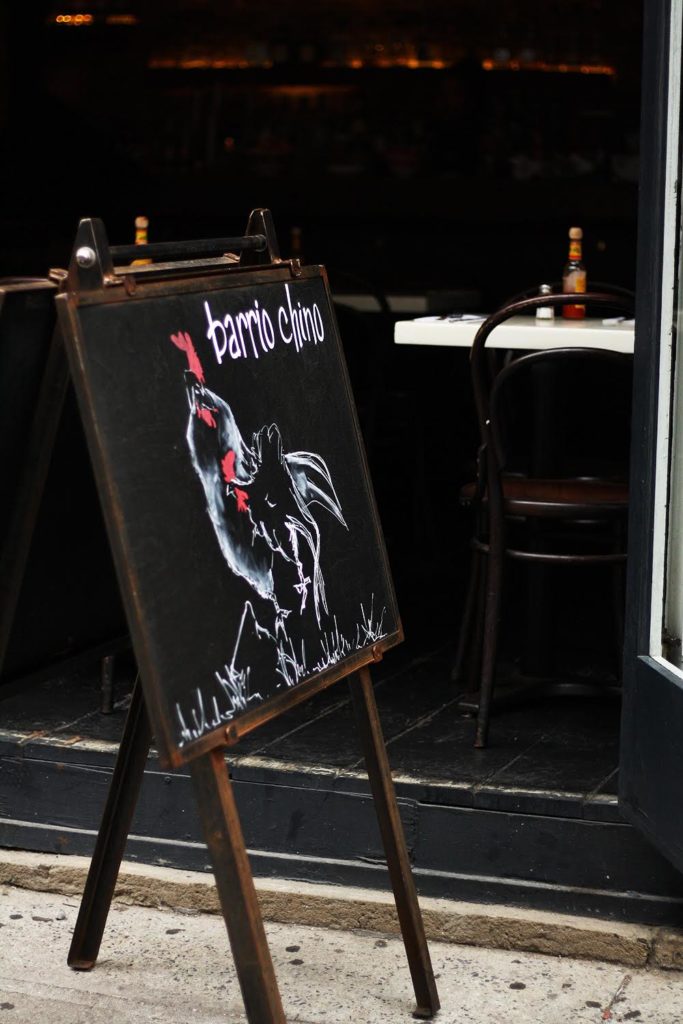 Barrio Chino is a featured location on 'Gossip Girl' during a flashback scene where Serena stumbles out of a bar on Thanksgiving and bumps into Lonely Boy. (Season 1, Episode 9)
Bethesda Terrace | 72 Terrace Dr.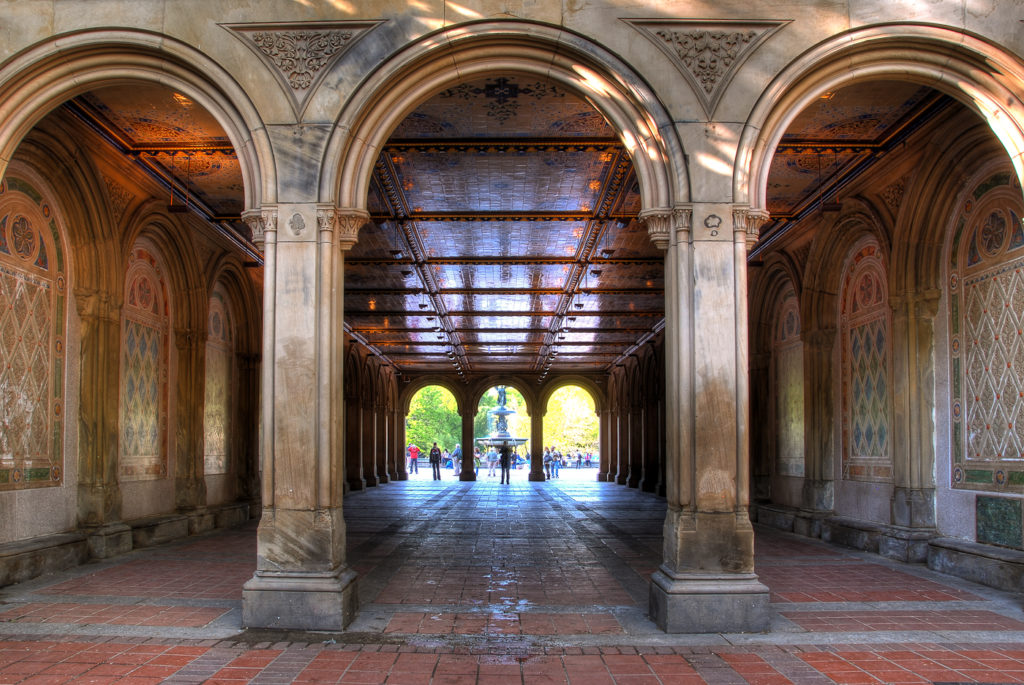 One scene we were unsure was going to come, but waited for season after season: Chuck and Blair say 'I Do' in the series finale. This scene was shot at the beautiful Bethesda Terrace in Central Park, which was home to many other scenes throughout the series. (Season 6, Episode 10)
Plan on being spotted in any of these locales? Bring out your inner Serena and show us your photos on Instagram by tagging @CFashionista!