Whether you are a fashion student, an Upper East Side "It Girl," or just stylish, everyone wants to wear the latest runway trends, even to classes.
The S/S 17 runways had an upbeat edge with bright, fun colors—canary yellow and bright washes of fuchsia pink dominated collection palette. Surprisingly, these bold colors took center stage instead of simply staying in the detailing.
This season's runway shows also saw sleeves with ruffled textures and flutes. While the drama found some serenity with tulle and other sheer fabrics, Minimalism also ruled the runways simultaneously. I have fallen in love with what the S/S 17 runways had to offer. The season's fashion is poised to make some major closet transformations.
Remember that you don't need a lot of money to be trendy. Just a trendy element here or there, and you can nail your college look. Here, I have styled some S/S 17 trends in a way that you can take them to college in a comfortable yet stylish manner.
Waist Cinchers
Waist cinchers or corsets, often associated with the Renaissance woman, has had a prominent appearance at the S/S 17 catwalks. The trend was highlighted at the Balmain, Balenciaga, and Loewe shows. Soon after, it started appearing as a more shoppable trend. The addition of this Zara waist cincher to my outfit instantly adds a stylish yet bold edge.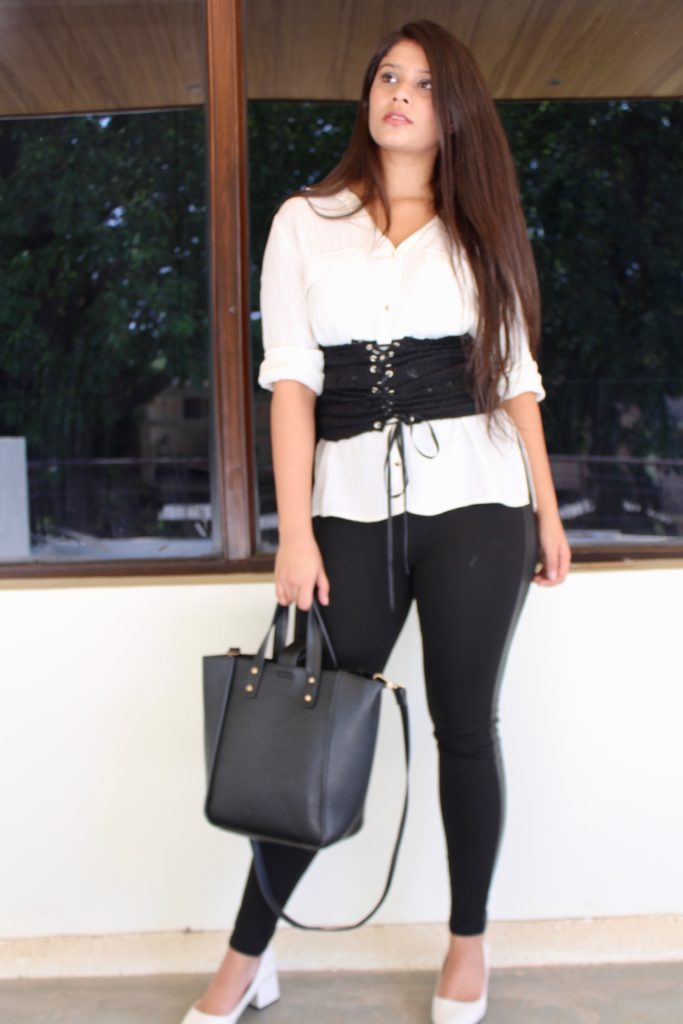 Buzzwords
2017 saw the return of the slogan T-shirts: White shirts with words about anything. The "We should all be feminists" T-shirt, a creative invention of Maria Grazia Churia's debut at Christian Dior, stole every Fashionista's heart. Slogan T-shirts can be a funky way of staying trendy with your college wear. (Also, possibly the most comfortable one!)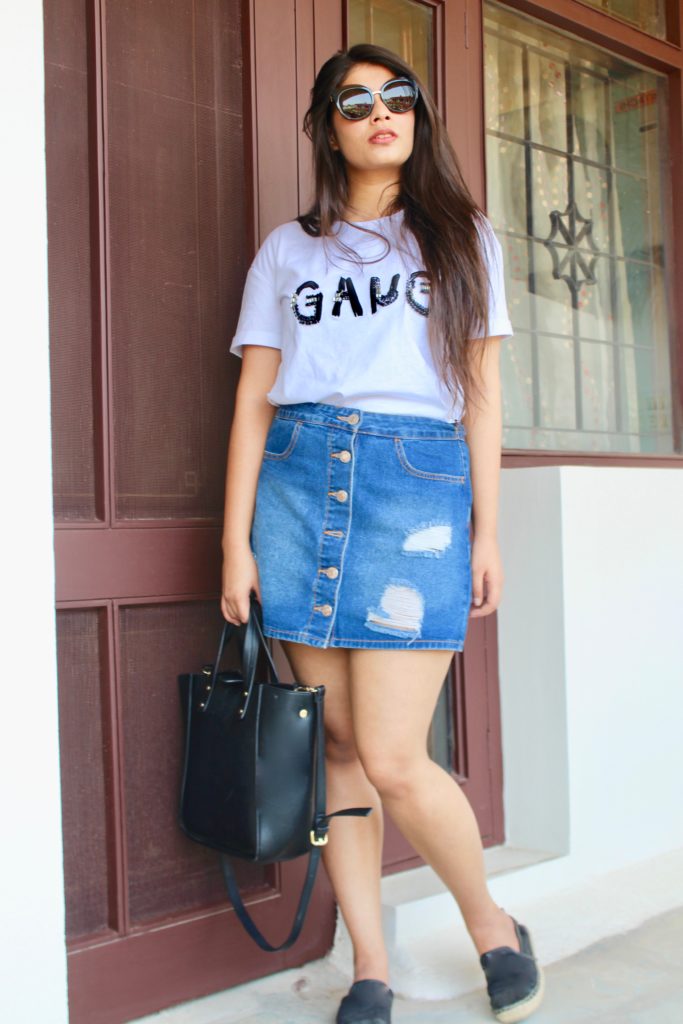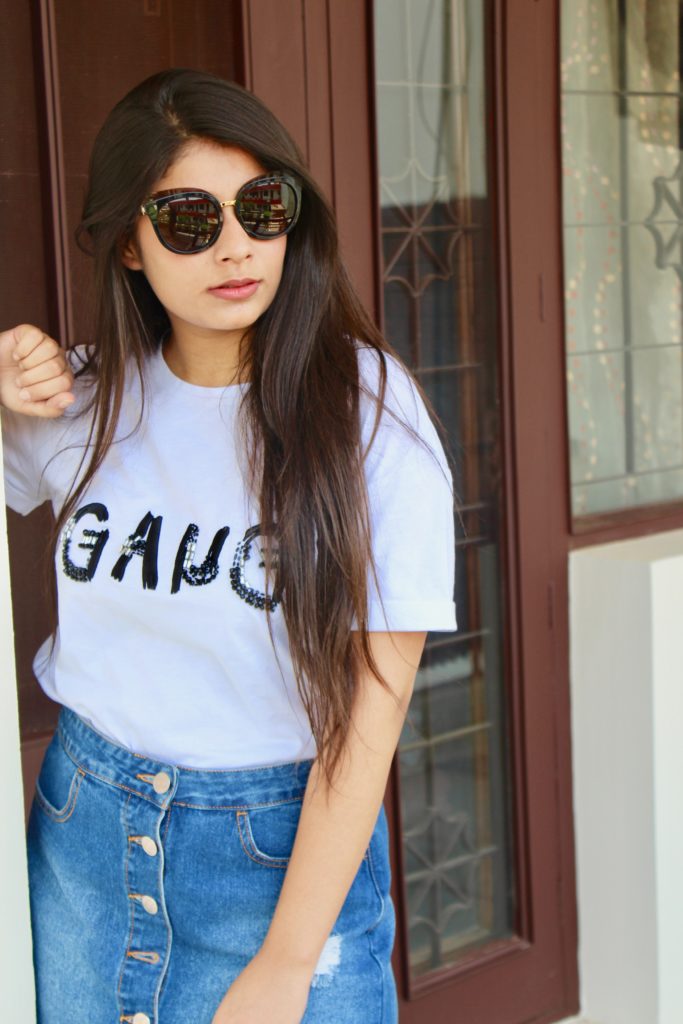 Pink, Pink Everywhere
Pink here, pink there, pink everywhere! S/S 17 saw some pretty silhouettes in pink. From Balenciaga to Valentino, pink was seen in every form and hue, with bold fuchsia dominating the runways. Pale or punchy, you can incorporate pink in any form in your college wear and make a statement. Here, I have picked up a pink top with some ruffles and bows.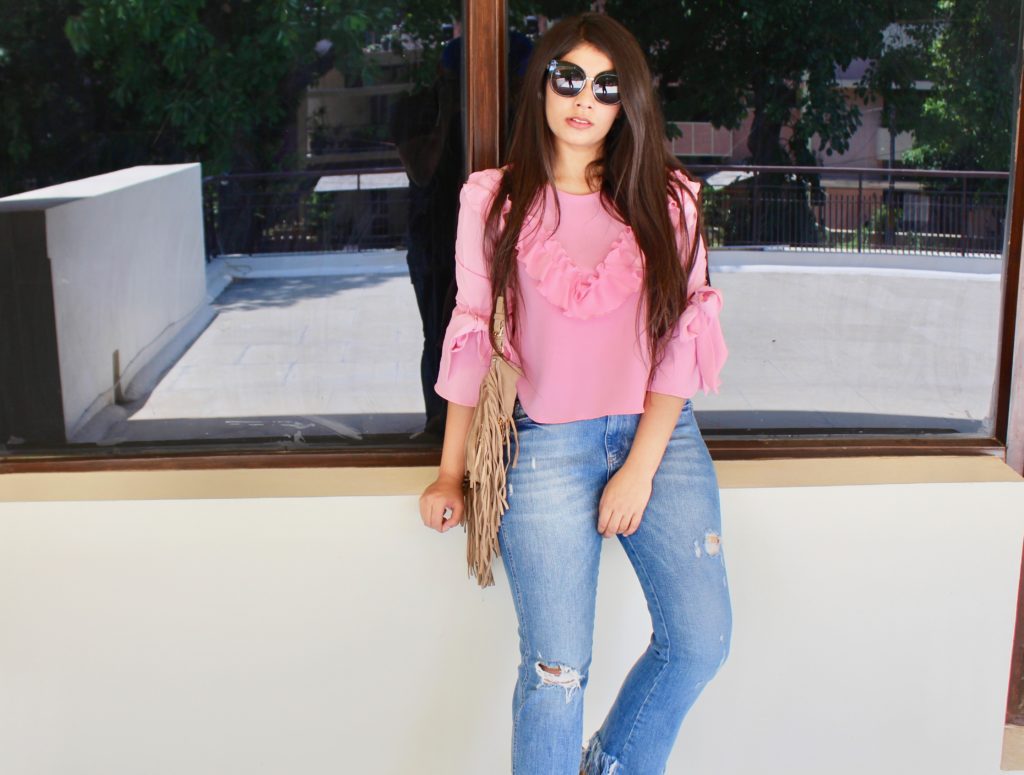 Statement Stripes and Fringed Jeans
Stripes are a staple in every season, but the S/S 17 season saw a reimagining of stripes as bright, bold, sailor, school, and mismatched stripes. Stripes can be quite easily incorporated into your college wear to keep you looking trendy. Mix some stripes together for a contrast or just throw a jacket over a striped T-shirt with a pair of fringed jeans and you're done.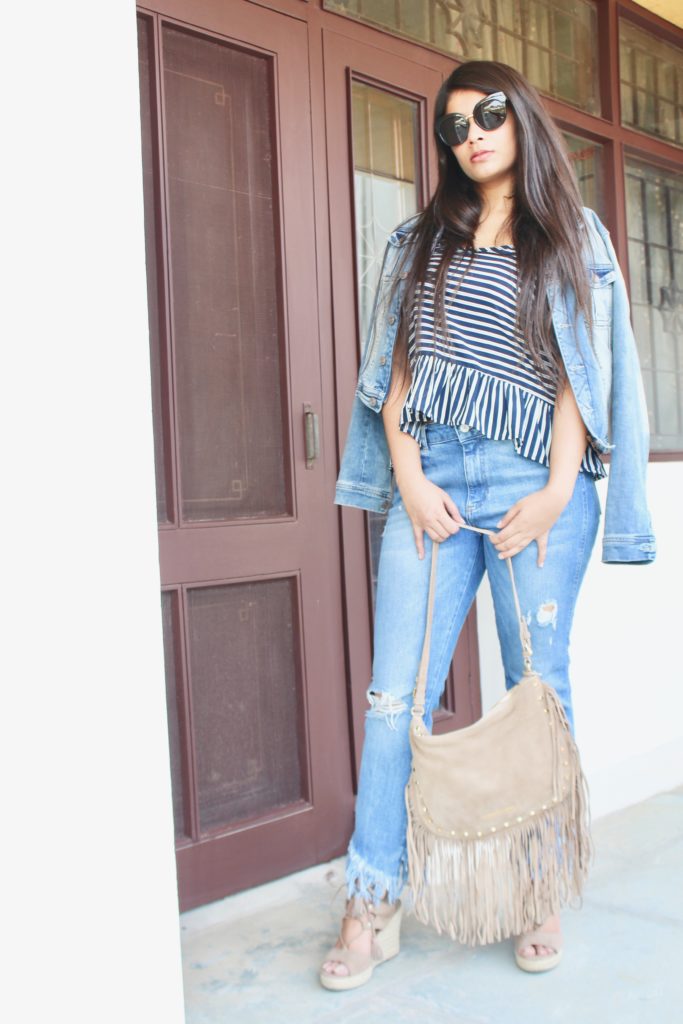 How would you wear the summer trends to college? Show us on social media! Don't forget to tag @CFashionista.