'90s kids—it's our time to shine. The biggest trend this summer is coming straight from the streets and Selena Gomez, Kendall Jenner, and Gigi Hadid are leading the rebellion.
Aviators and wayfarers have been and always will be classics. I will throw on my dad's Ray-Bans from the '80s with almost any outfit. This summer, however, fashion is not playing it safe. Celebrities, models, and bloggers alike are bringing back the '90s—and in the coolest way possible: tinted sunglasses.
When I first saw celebrities rocking this trend, I was a bit apprehensive. Yes, it was cool, but some trends are only meant to be seen on the runway and in print. The '90s are a prime example of trends that were only cool on celebrities (sigh).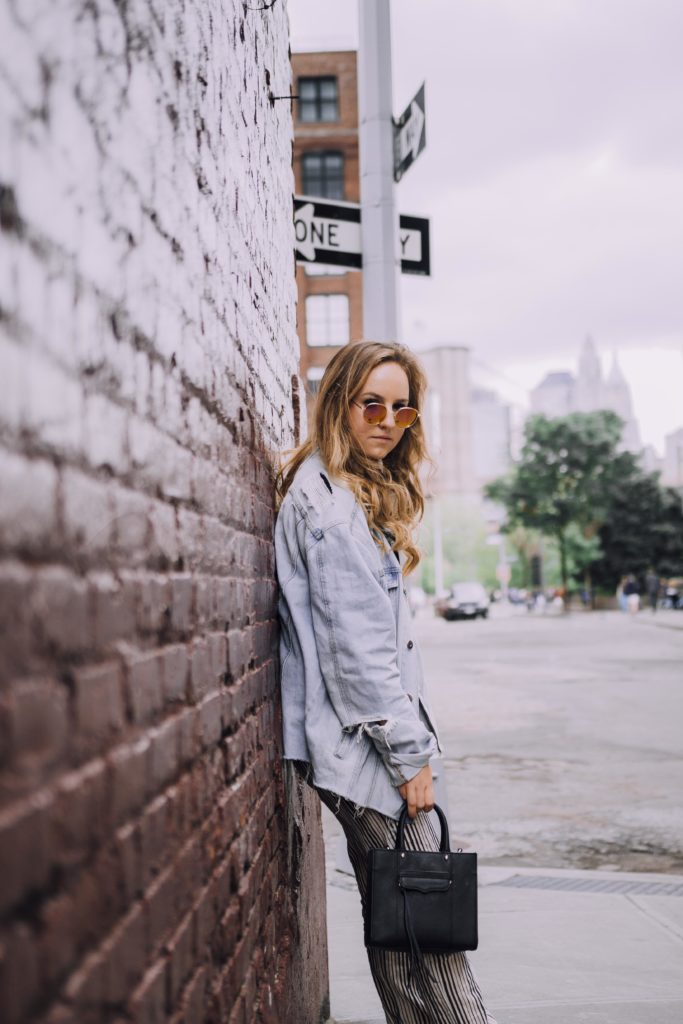 However, I knew I really liked this trend so I decided to pick up a cheap pair of sunglasses from Pac Sun a couple months ago.
"Forget the rules. If you like it, wear it."
When I went to Brooklyn a couple of weeks ago with my friends, I paired the sunglasses with a denim jacket from Forever 21, a graphic T-shirt, a pair of striped pants from Brandy Melville, and a black crossbody from Rebecca Minkoff.
In my opinion, between the outfit and our set location, we could not have nailed '90s grunge any better.
Tinted sunglasses are quite the statement piece. To avoid a fashion disaster, I stick to the following guidelines.
1—Tinted sunglasses are strictly grunge and bohemian. That being said, I will never pair the shades with a girly or preppy outfit
2—Wear a more neutral outfit. The '90s were all about black, denim, and minimal print. When choosing my outfit, I stuck with a black graphic T-shirt, a denim jacket, and striped pants. Focusing on one statement piece and pairing it with more neutral pieces will eliminate any possible clashing.
3—Be confident! Tinted sunglasses will definitely turn heads, so when they do, be prepared to flash a smile that says "I own this!"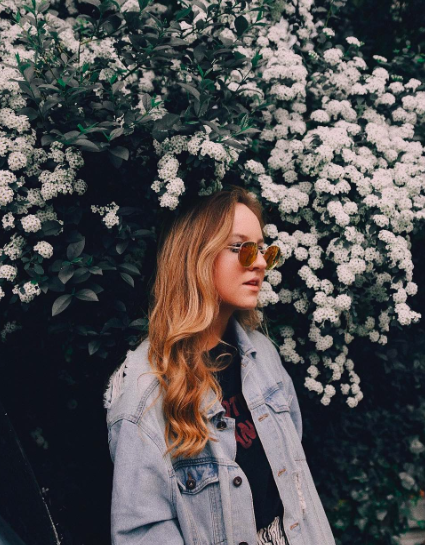 How would you rock this trend? Show us on social media! Don't forget to tag @Cfashionista