Turn up the heat this summer in bold stripes! Ditch your plain white T-shirts for some bold stripes this summer! Solid colors are out this season and vibrant stripes are making a comeback. The trend is everywhere from clothes, handbags, and even shoes. From the runway to the streets of New York City and beyond, fashion lovers are bringing out the retro '70s vibes this season and I couldn't be more excited!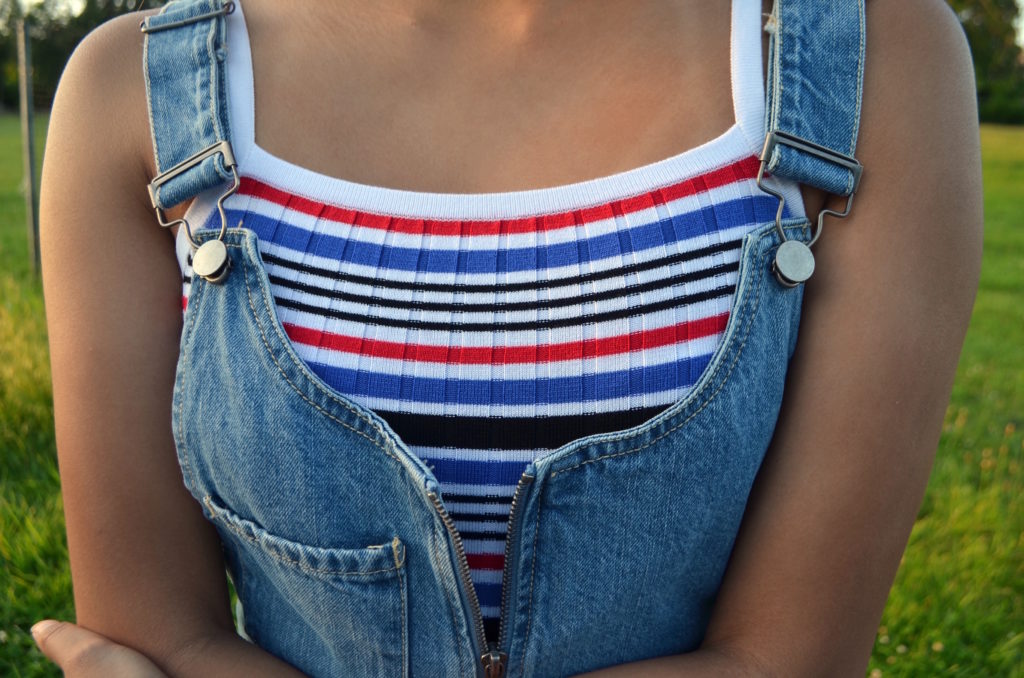 Stripes can transform your wardrobe and become that staple piece for you this season. The print comes in many shades and versatile styles. It can come in tons of forms from thin to thick lines, vertical or horizontal, and they are being made in almost any silhouette and fabric imaginable. When styling your striped pieces, think of where you are going. Stripes can be worn anywhere when styled for the right occasion. Wear a nautical striped pair of culottes for a stroll down the boardwalk or try out a satin striped maxi dress for a weekend brunch with your best friends.
If bright colors are not your thing, but you want to pull of this trend, then go and layer your pieces to tone down the vibrancy or go for bold lined stripes with muted shades. The possibilities are endless and what I love about this print is that you can wear it anywhere and look chic without having to spend hours trying to pair it with something in your closet. I used a striped tank top as a base for my denim overalls and it added the perfect hint of color to my outfit. Also, there's no need to over accessorize, the print offers the right amount of flare to any outfit. Just grab your go-to handbag, sunnies, and mules!
What are you waiting for? Let us know how you're going bold this summer in the comments below!