The warm weather has finally arrived, and it's time to pack away all the jackets, and bring out the bright florals. The sun is out longer, the days are warmer, and it's time to start working on that tan. Florals are definitely my go-to piece in the summer because they reflect that it's a bright, happy time of year.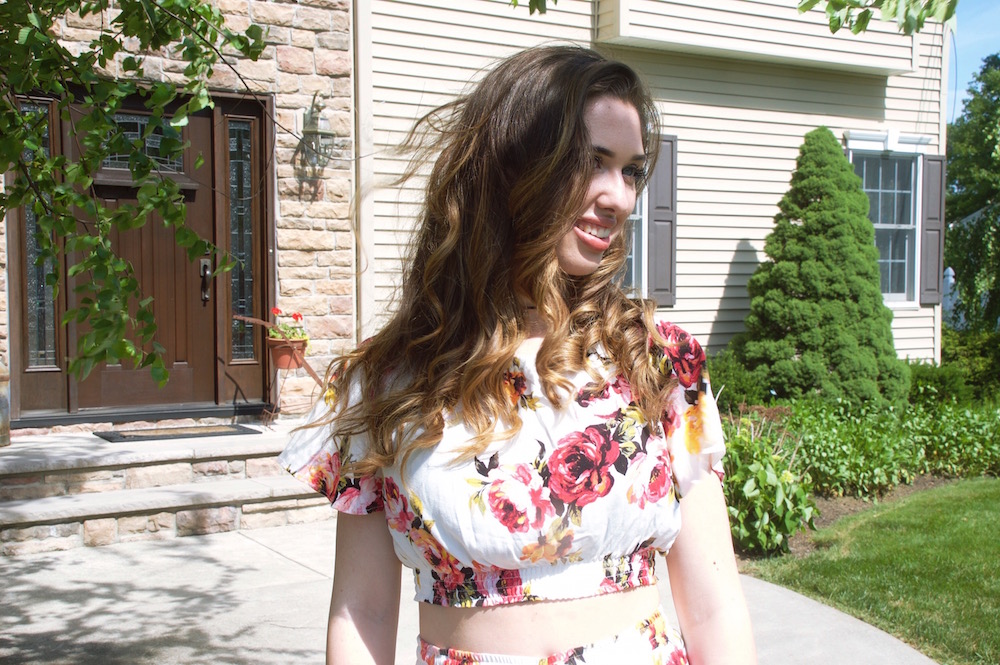 This Fashionista really went for that floral look by wearing a matching two piece set. The floral top can be worn two different ways. It can be worn how this Fashionista styled it, or it can be worn off the shoulder. This Fashionista could have chosen a different pair of bottoms to wear, but I love how she paired it with the matching bottoms. I think matching sets are the perfect summer look because they're very effortless, but still show that you tried. I also enjoy two piece sets because they are very versatile and can be mixed and matched.
Chokers are very in this season. I love how she paired this look with a very simple choker so it wouldn't take away from the outfit. This Fashionista purchased her choker from Charlotte Russe, but different styles of chokers can be purchased at almost any retail store. I personally think chokers are a great styling piece because they're so versatile. Chokers can go from being bold and elegant to small and simple, which is why they can be worn with almost any outfit.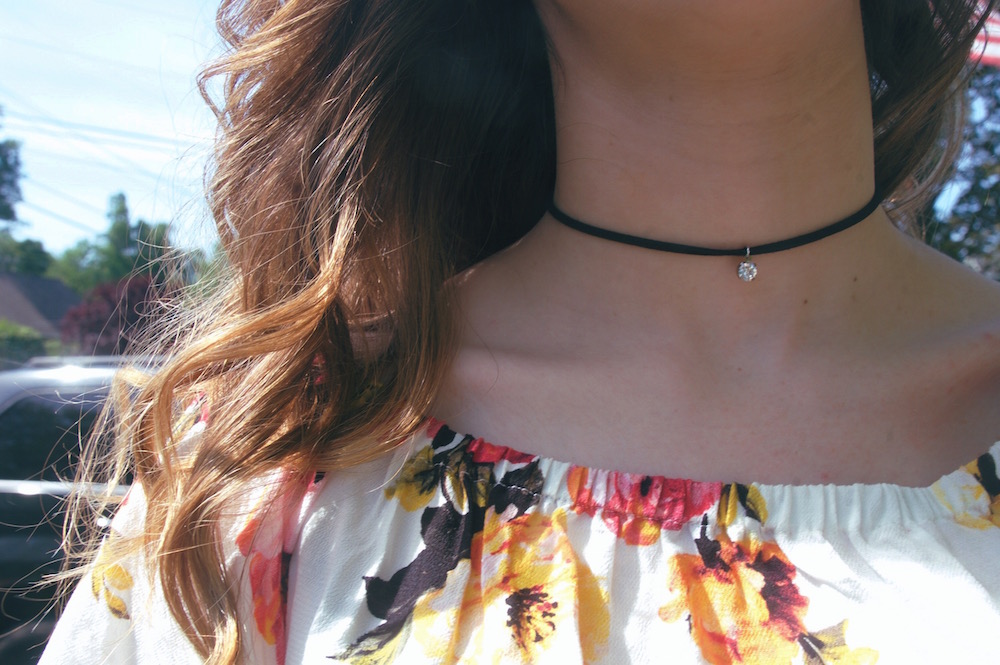 She finished off this look with a cute pair of open toed chunky heels. This was a perfect way to dress up the outfit, while also still keeping it simple and effortless. The chunky heel makes the shoes a lot more comfortable and easier to walk in. This is the perfect outfit for going out to brunch with friends or a day trip into the city.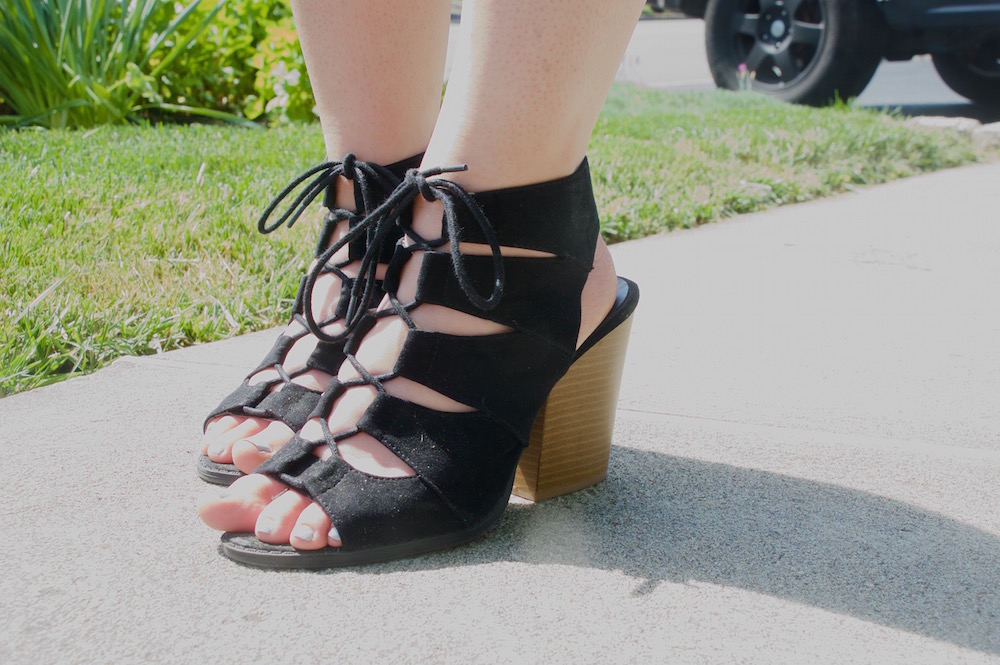 Are you following the floral trend? Let me know in the comments below and tag @Cfashionista in your posts.