After endless months of cold and unpredictable weather, summer has finally arrived here in the northeast! With that being said, it's time to bring out all those shorts, tank tops, sunglasses, and just about anything that screams "warm weather!" Personally, my style has always been very boho, so for this particular summer outfit, I decided to follow just that.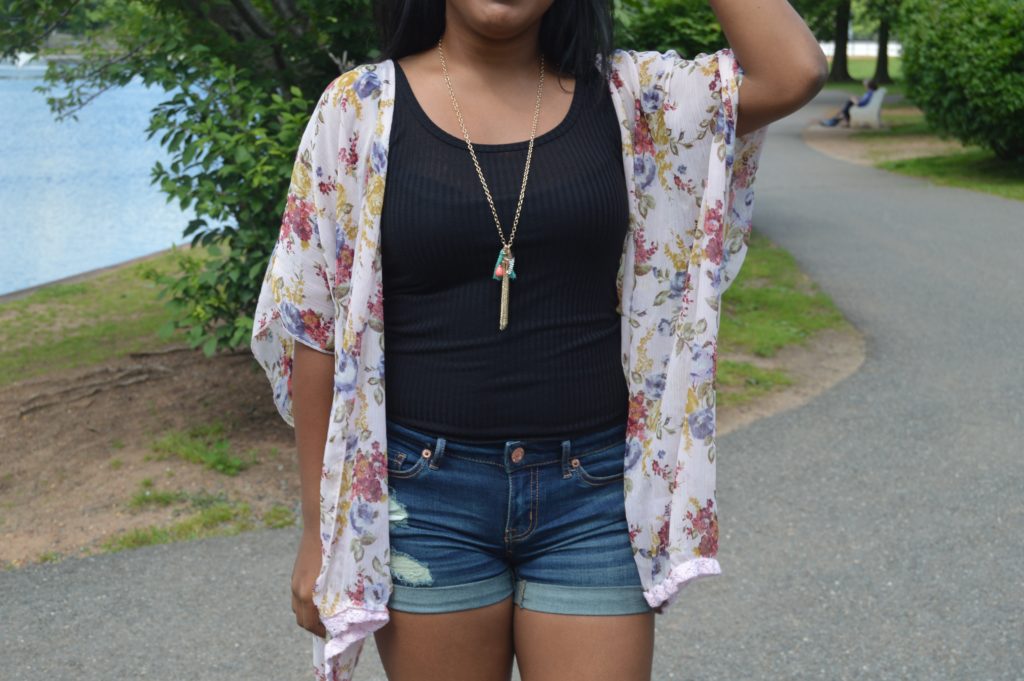 With the serious heatwave passing through the northeast these past few days, it was almost necessary to wear shorts and something lightweight. I was going for a casual look, so I chose to wear these ripped denim shorts along with a plain black tank top.
Accessorizing the Outfit
Any outfit needs some accessories, so I started off by throwing on a kimono. You can never go wrong with a kimono especially since it is a nice lightweight layer of clothing to wear in warm weather. The kimono isn't necessarily the focal point of the outfit, but it acts as more of an accessory to a plain look. It completes a basic outfit by adding some personality to it and gives it a more boho-chic vibe as well.
In order to add a bit of glam to the plain black top, I put on a long chain necklace. It went along with the boho-chic vibe while still keeping it simple and not too overbearing.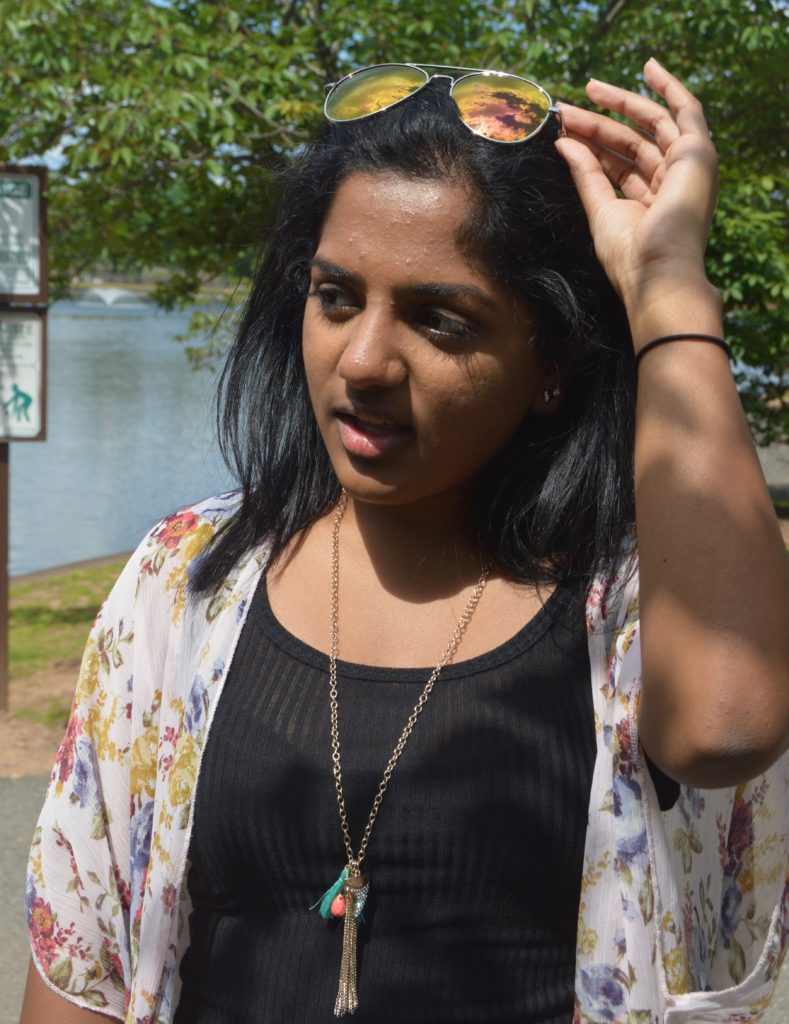 I topped the outfit off with a pair of aviator sunglasses because it's not summer without those shades! Believe it or not, I actually got these sunglasses from a cheap find off of Amazon! They give a great look and are great quality. Look closely enough, and you can get the best find for your money's worth.
Finally, I walked out with these cognac heeled sandals. You can really wear any sandals or summery shoes with this look. I find cognac to be a neutral shade of brown that ties up outfits pleasingly without drawing too much attention. Also, a boho look wouldn't be complete without a hint of cognac. These heels perfectly completed the outfit by adding style and a touch of self-confidence to a casual outing.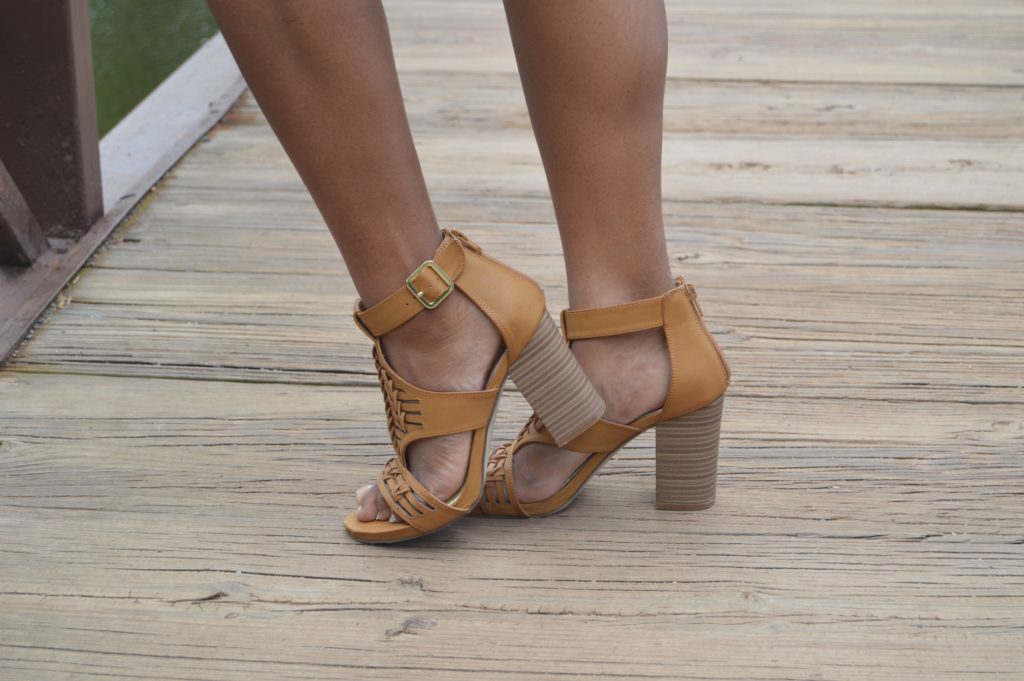 This boho look can go great for upcoming music festivals, fairs, day trips, and other cute summer events! Hopefully these tips can help inspire some of your summer outfits. Share your pictures on social media, and don't forget to tag @Cfashionista.