June: the month where the sun is shining and summer emerges. The month full of love and joyfulness. Where rainbows flourish and happiness fills the air; also known as Pride Month. As with any festival-esque event, I enjoy seeing the fashion and how everyone expresses their own style! I figured for this year's Columbus Pride I would get a little bit crafty and DIY a few pieces, but you can shop similar items throughout this article.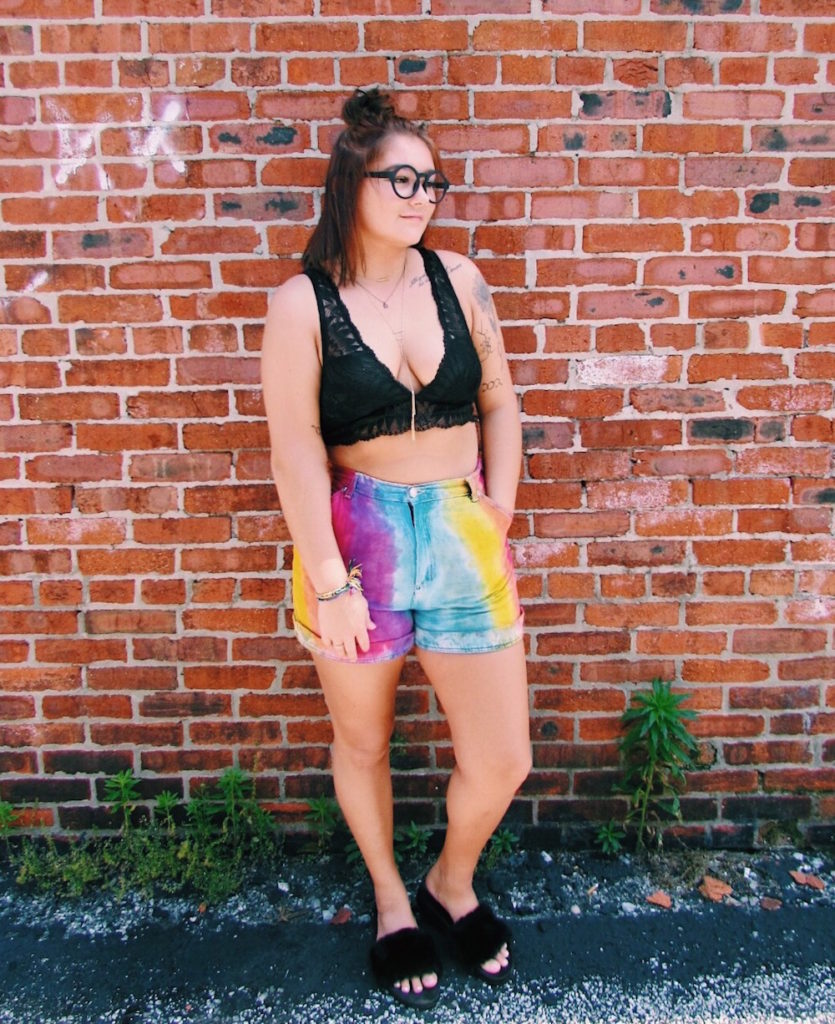 My inspiration for these two outfits was cool and comfortable with a hint of rainbow. You can never go wrong with pairing a bralette and high-waisted shorts. They're a summer staple! This way you can stay cool in the blazing summer heat but also look super cute. The other look is a basic cotton T-shirt with high-waisted shorts as well. I also paired few fun accessories to complete the looks. Try adding bracelets or layering necklaces to give them the old razzle dazzle.
Along with pairing fun accessories, shoes are key. Ever had a boring outfit but then the shoes are what make the look? Me too. Anyway, since you'll most likely be doing a plethora of walking, find shoes comfortable enough so you can last the whole day. Converse are a classic that you can spice up with unique socks; in this case, I tie-dyed them.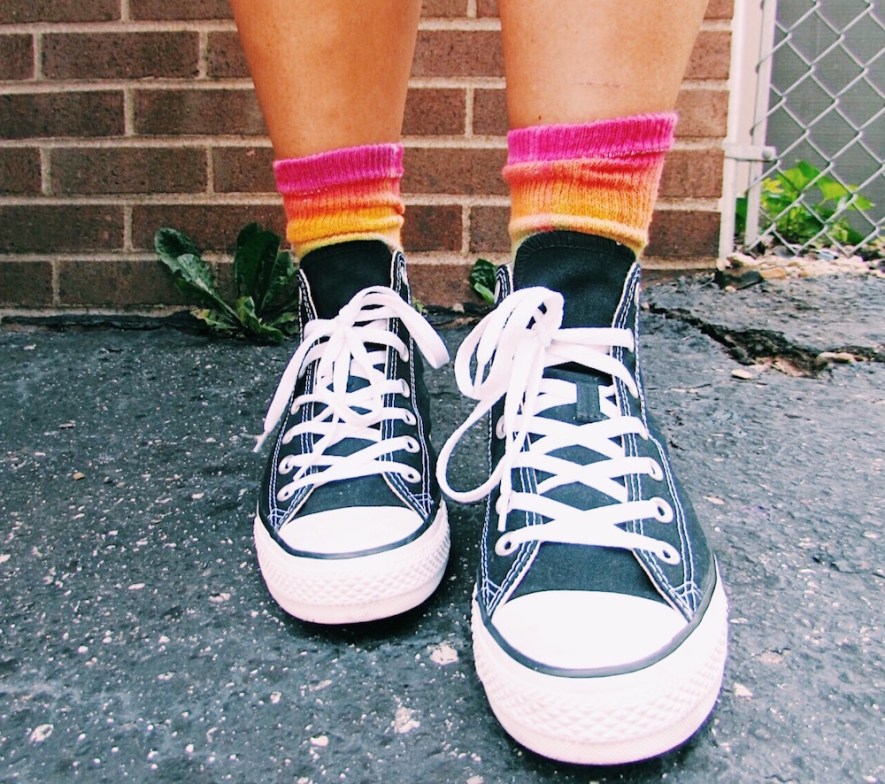 If you not feeling the tennis shoe vibe, try out slides or sandals instead. You could make your look chicer by adding fur slides. Slides have become a huge trend anywhere from the tried and true Adidas slides to Rihanna's Puma/Fenty fur slides. It's a fun and comfortable way to add texture to your look as well.
Have fun with your summer style whether you're attending an event or not. Be bold and try new things!
What are some of your go-to items for the hot season? Let us know in the comments below or on social media by tagging @Cfashionista!