I, like many others used to despise turtlenecks. I thought they were for older people with no sense of style. Recently though, I have come to love turtlenecks and they are now a staple piece in my wardrobe. This look was inspired by Virgil Abloh's Off-White show. The first look in this collection features a model wearing a white turtleneck with red pants. I loved how he paired a neutral color with a brighter color. While I don't own red pants, I put my own spin on it by combining a black turtleneck with baby pink pants.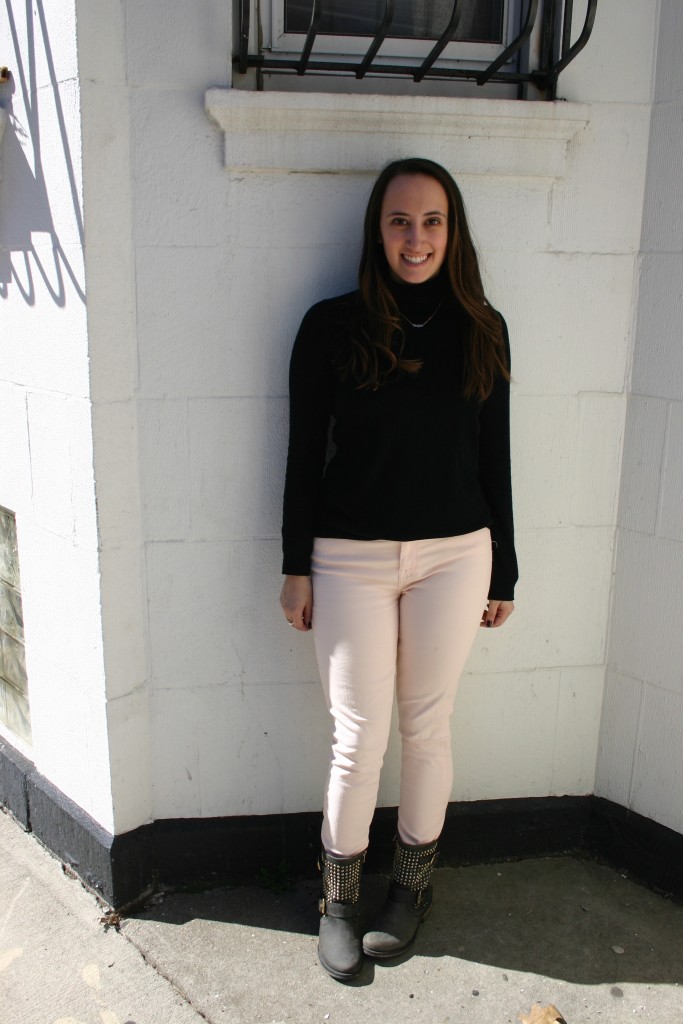 When it comes to turtlenecks, they can be boring and outdated but I strive to find ways to make them look chic and relevant. By choosing a neutral color, it automatically makes it look more high fashion. Many celebrities can be seen these days sporting neutral colored turtlenecks, wearing them in versatile ways. Because I wore a neutral color on top, I was able to experiment with color on the bottom. While I didn't choose a bold color, I went with a more subtle color to keep it classy, but don't be afraid to have fun with a more bold color to make you stand out.
As far as shoes go, you can really show off your own style. I like to add a bit of edge to my outfits so I chose to wear my black spiked boots. They make my look more sophisticated and little more relaxed and wearable for everyday.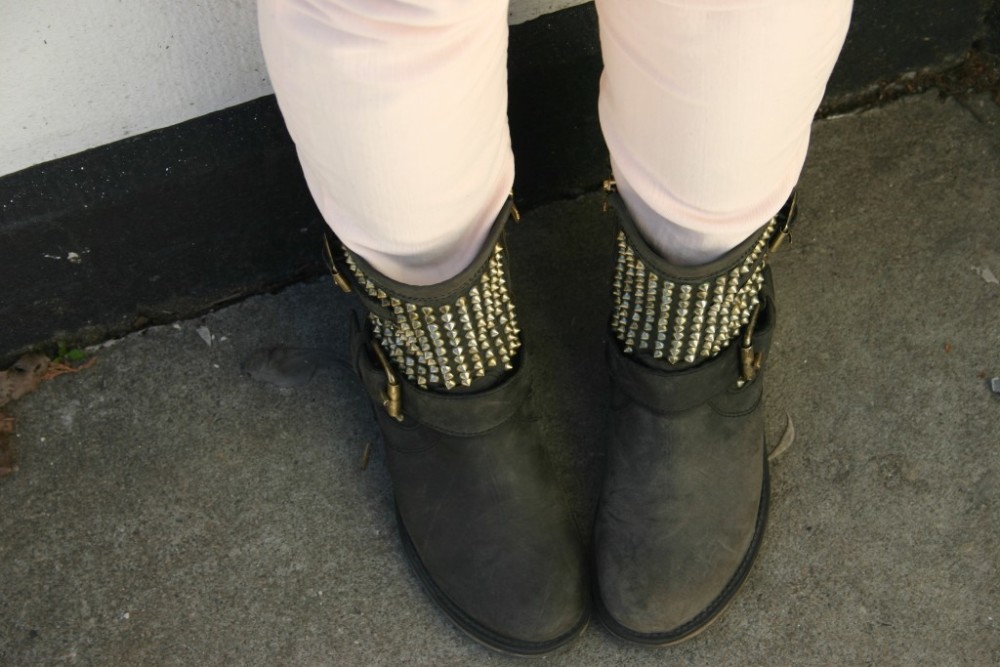 Get My Look: 1. Any pair of colored jeans. 2. A neutral colored turtleneck. 3. A fun pair of boots.