Summer travel season is upon us! Whether you are hopping on a plane, boarding a train or traveling vicariously through your friends' Instagram photos, come and get wanderlust with CollegeFashionista! Join us all week as some of our #RAD Style Gurus from around the world give us a tour around the international city they are lucky enough to call home!
First up is Daisy Lucas—a RMIT University Style Guru living and attending school in Melbourne, Australia! Take a tour around some of Daisy's favorite spots in this bustling city in the land down under!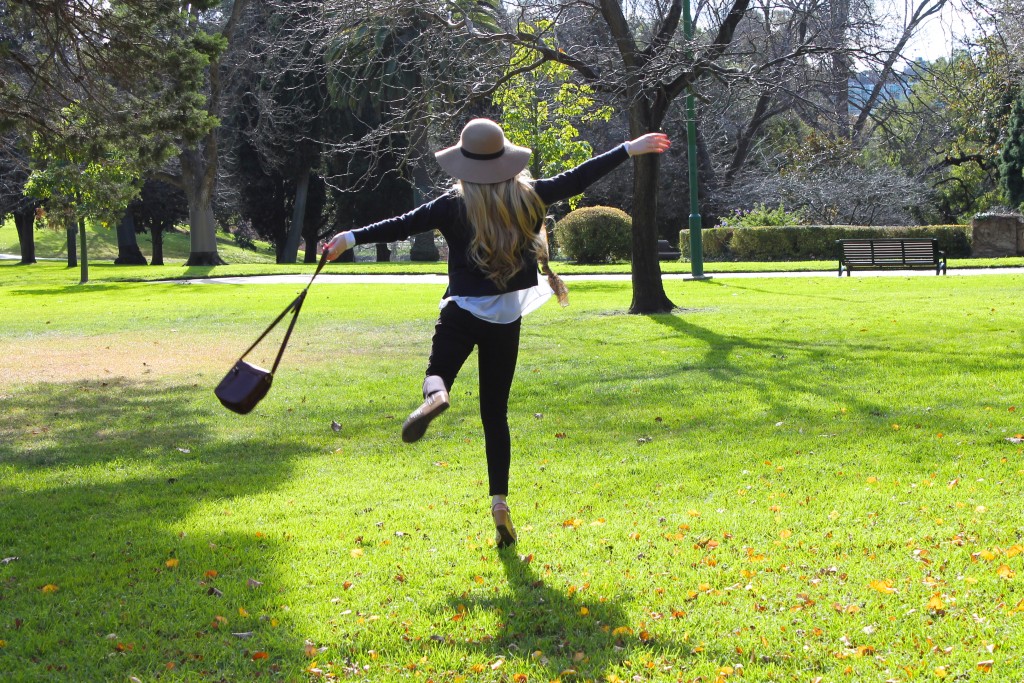 Daisy's three favorite things about Melbourne:
1. The incredible architecture – the combination of the beautiful old buildings from old Melbourne and the daring modern structures create such a unique and captivating scene.
2. The people – from the buskers and artists lining the streets to the everyday crowds that flock to the city, Melbourne is always vibrant and full of life. The array of sounds and the sheer number of people can seem overwhelming at first, but there's nothing that excites me more.
3. There is always something new to do or see – from the never-ending list of incredible cafes, restaurants and bars, the maze of colourful laneways and to all the events, shows and festivals to attend, there is zero chance of being bored.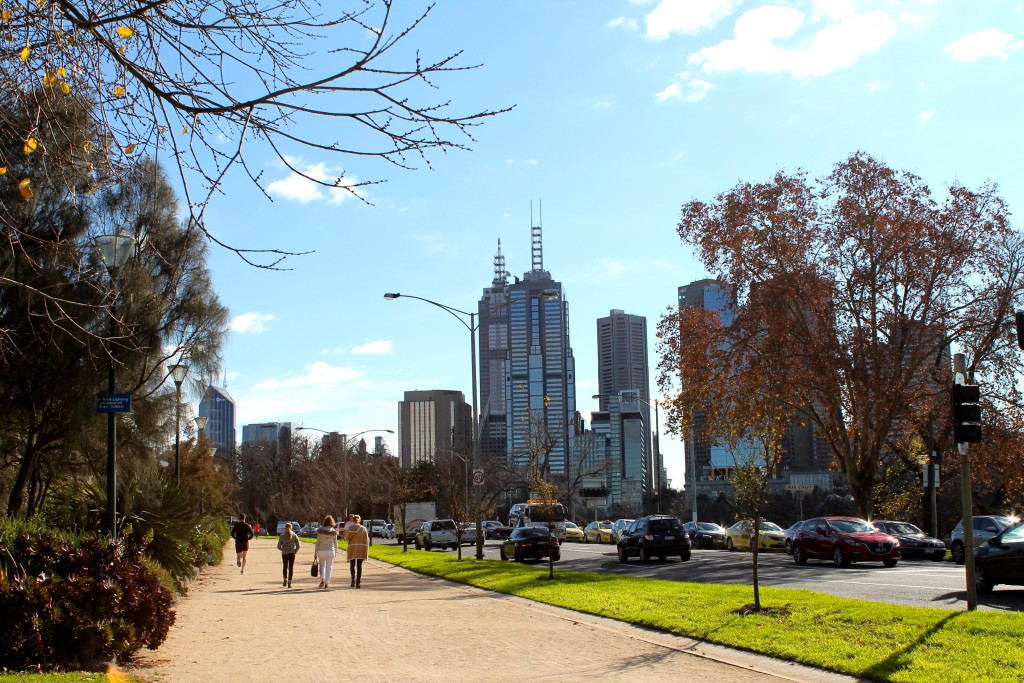 Melbourne's Fashion Scene:
Yes, it's true – the Fashionistas of Melbourne love to wear black. There are also certain looks that everyone seems to adopt, to the point where you could feel as though you're in uniform. But while the style of city goers can be predictable at times, you'll always find fashion rule-breakers and trendsetters who are bound to inspire. From vintage and grunge to modern and chic, the streets of Melbourne are a showcase of every style imaginable. The fashion scene of my city always keeps me encouraged to mix up my outfits and push the boundaries, and has taught me that the most important accessory to any ensemble is confidence.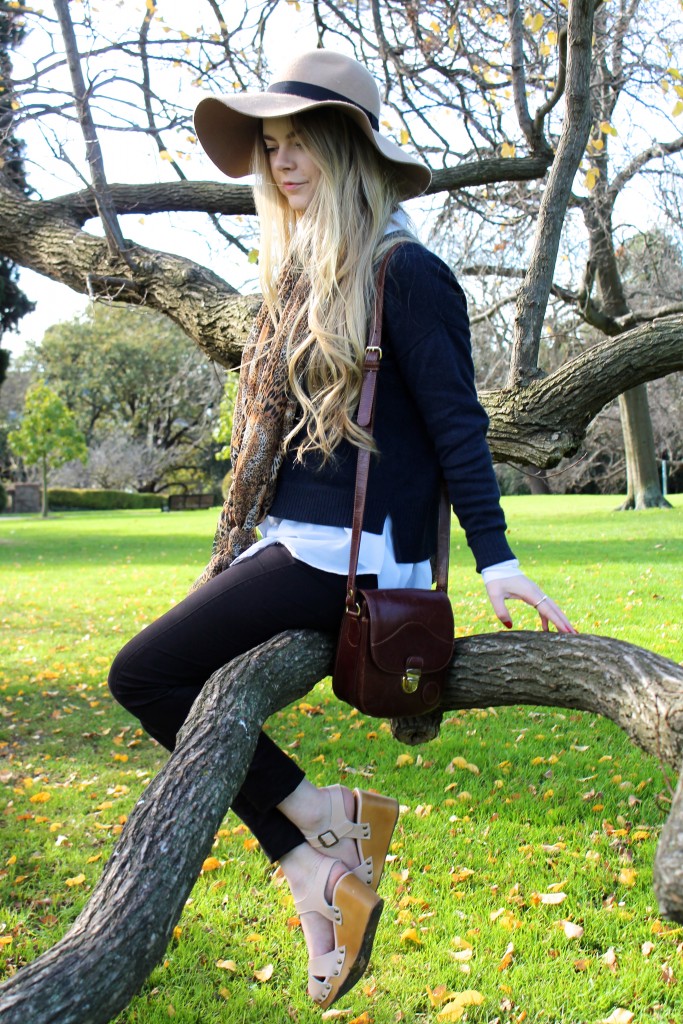 Five things visitors must pack to fit in with the locals
1. Whatever you do, be sure to pack options: clothes and shoes for every weather situation imaginable for the city that often experiences four seasons in a day (i.e. an umbrella is non-negotiable).
2. A second stomach! Even if you've heard of the amazing taste sensations of Melbourne, you won't know what's hit you when you're faced with way so many delicious menu choices. Warning: you'll become incredibly talented at finding room for dessert.
3. If you're staying for an extended period of time, consider bringing your bike. It's the preferred method of travel for countless Melbournians, and with so much to see, you'll be glad you brought it.
4. Exercise gear – it might sound a little strange, but there are some great places to walk and run right in the heart of Melbourne. So pack a fab pair of runners and sightsee on foot.
5. If you've got a favourite piece of clothing in black, throw it in the suitcase. In fact, bring a few! The neutral shade is the city's style staple, so you'll fit right in.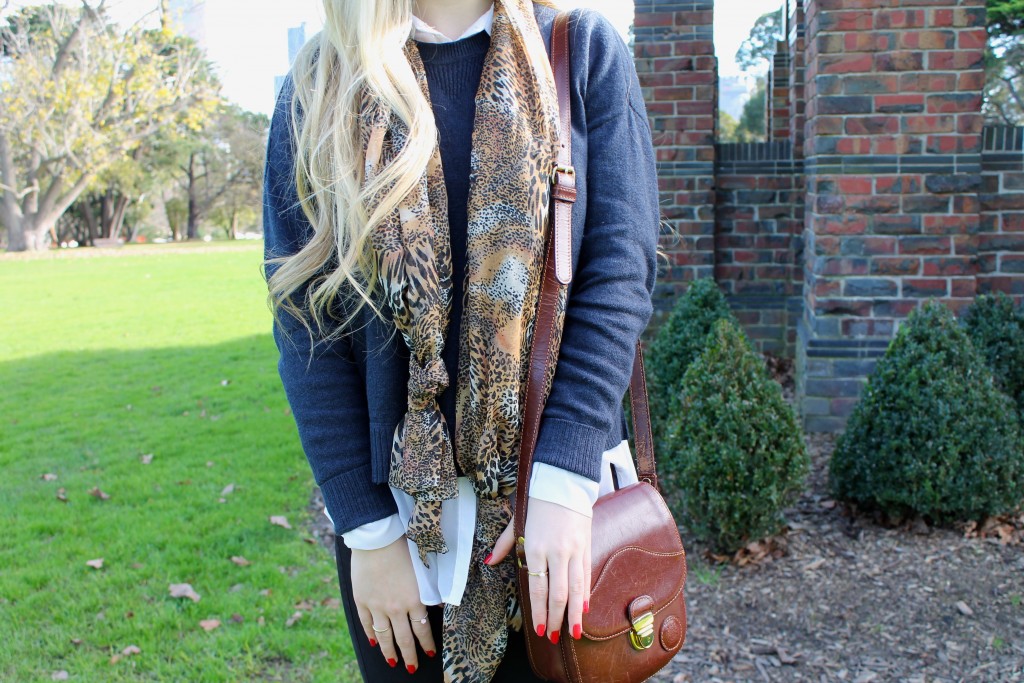 Favorite Melbourne-based fashion blogger/Instagram accounts
@melbourneiloveyou – a collection of stunning shots from around Melbourne that always get my feet itching to go explore.
@nadiabartel – a great reflection of modern Melbourne style.
@whatwouldkarldo – my ultimate outfit inspo.
Best local restaurants and dishes
I'm really more of a café-lover, so I'll bend the question a little to share with you the not-so-secret Combi in Elwood. Thanks to its insanely delicious menu and great vibes, it has easily taken top position as my favourite Melbourne café. From super smoothies, raw vegan treats to nutritious lunches, it's almost impossible to pick my most loved dish! However, when in doubt, I always go for the raw vegan toasted sandwich – you'll leave feeling energised, satisfied and healthy as can be!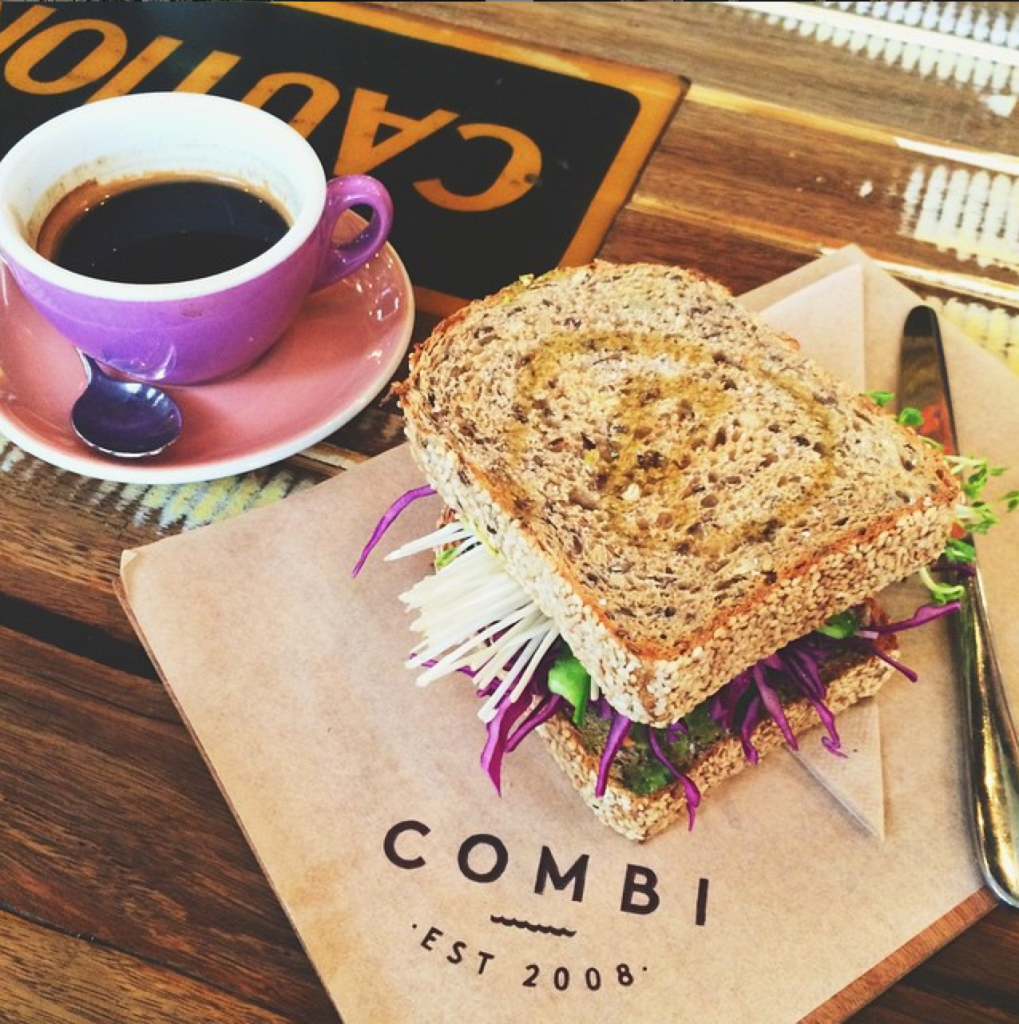 The perfect Saturday in Melbourne
Ideally, the day would be sunny (a girl can dream!). After catching the train into the city, I would hit the shops, visiting Chapel Street and the Emporium for all my favourite stores. To reenergise, I'd head to Kinfolk café for lunch, then take a walk through the Royal Botanic Gardens.
Fun and free activities in Melbourne:
Melbourne boasts a number of galleries with free exhibitions, such as the National Gallery of Victoria and the Australian Centre for Contemporary Art; perfect for some creative inspiration or a glimpse of Australian history. If markets are your kind of thing, you can choose from a variety on offer, including the popular Queen Victoria Market or the creative Rose Street Artists' Market in Fitzroy.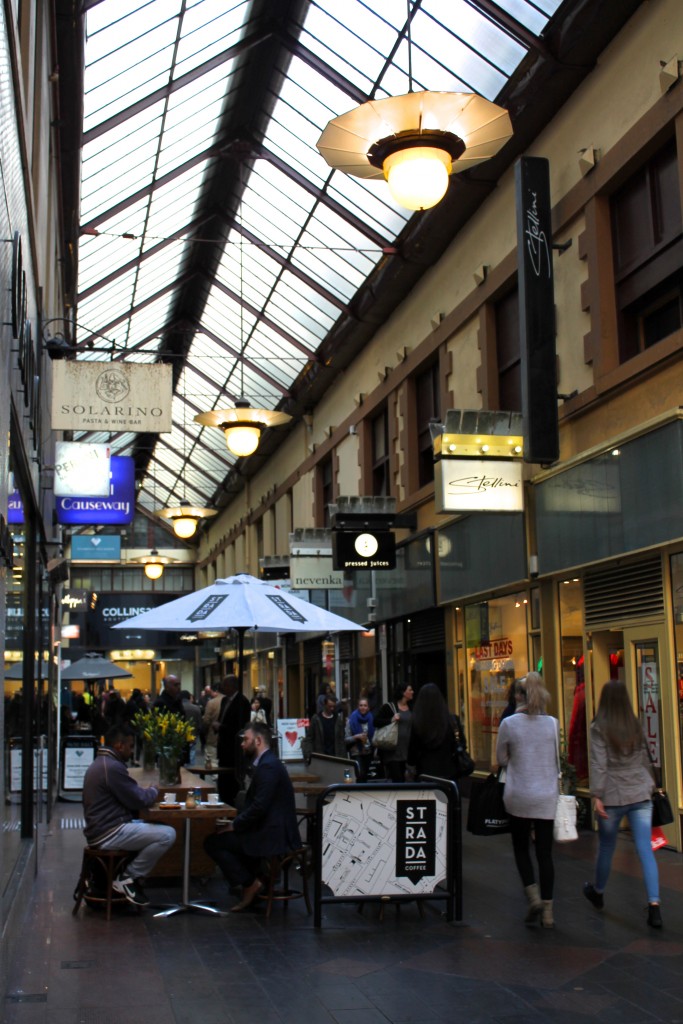 Must-see place to visit that is off the beaten path:
You can't visit Melbourne without wandering through the colourful laneways in the CBD. Some are host to boutiques and restaurants, while others act as a canvas for street art. A must-see is Chuckle Park Bar and Café, just of Little Collins Street. Order from the vintage caravan the pull up a stool underneath the lanterns strung up between walls. It doesn't get more #RAD than that!
Go-to place for coffee:
You can't go past The Kettle Black, not only for the top-notch coffee, food and service, but also for the stunning setting. The small white town house is adjoined to an open indoor space with floor to ceiling windows, decorated with light colours, modern shapes and an abundance of plants. There's also plenty of room to sit outside and a cute kiosk for take-away options.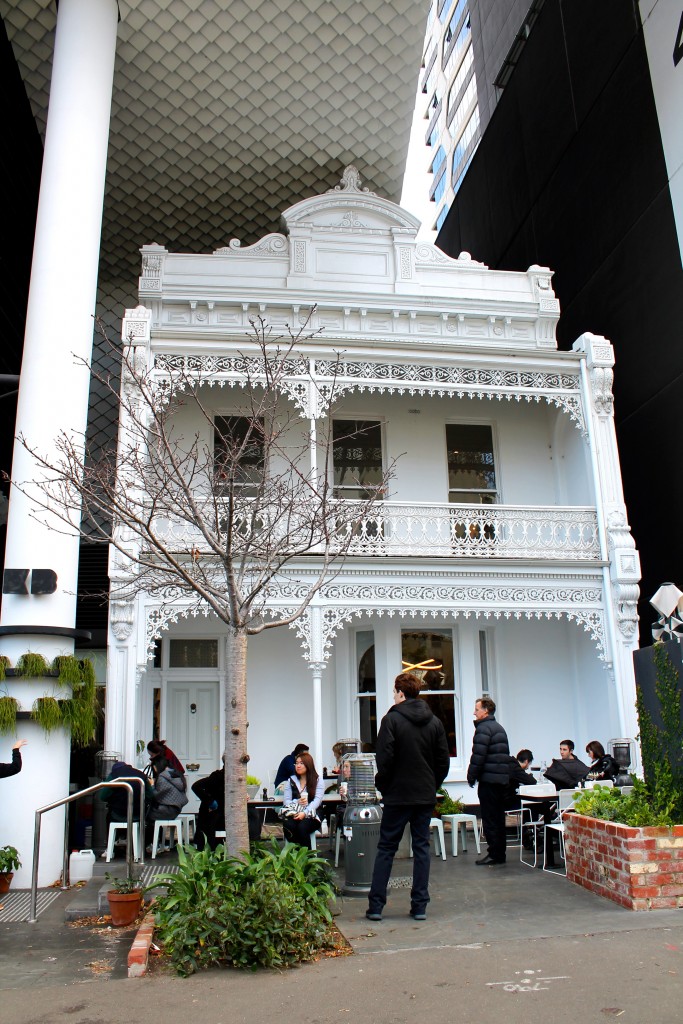 Melbourne's hidden gems:
The Little Library in Melbourne Central: a free book exchange library for passers-by. Pick up some pre-loved literature and replace it with a book of your own. It's not exactly a landmark, but it's a very unique place that people often miss.
Pop Up Patch in Federation Square: on top of the car park is a hidden veggie garden with an abundance of colourful little vegetable patches, used by the public and city eateries alike. Make sure you check out the café for some good food and the shop to buy your own seedlings.
Where to stay in Melbourne:
For a luxurious Melbourne experience, stay at one of the Crown Hotels or at The Langham.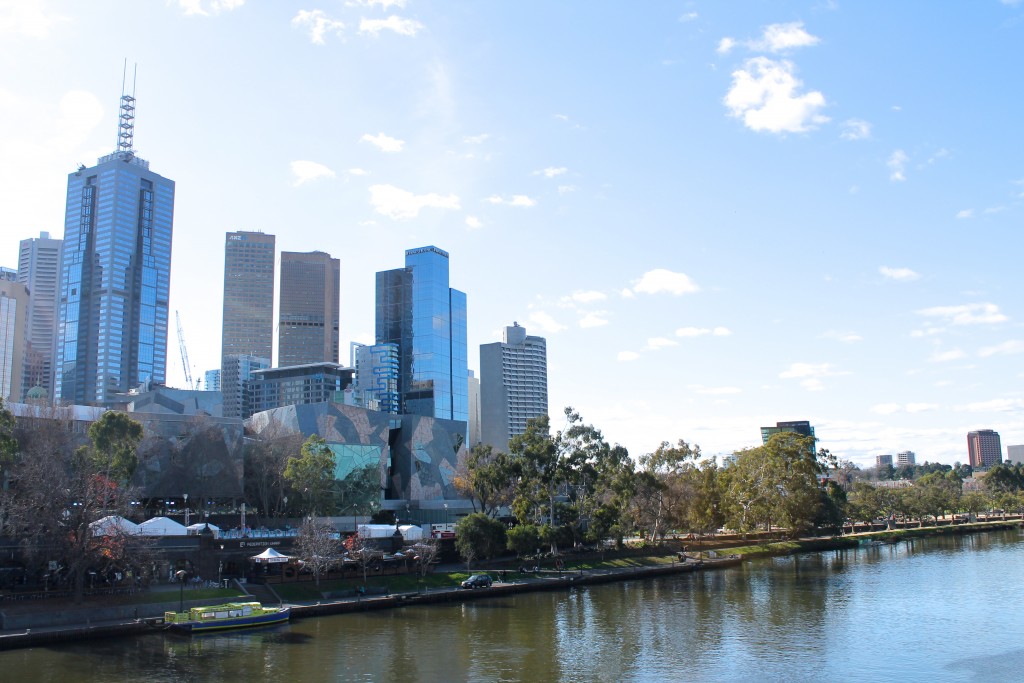 Advice for first-time visitors to Melbourne:
– It might be common practice in other places too, but keeping to the left on an escalator or flight of stairs is an unspoken rule that will ensure you won't have to face cranky commuters!
– The layout of the city CBD is literally just a rectangle and fairly small, so just remember a few of the main street names and you'll have no trouble finding your way around.
– Take full advantage of the public transport system! The train and tram network is a quick and easy way of travelling through the city and the outer suburbs. Don't be afraid to just jump on a tram and explore – you'll see so much more this way!
– Try and fit in as much as humanly possible; say yes to any opportunity that comes up!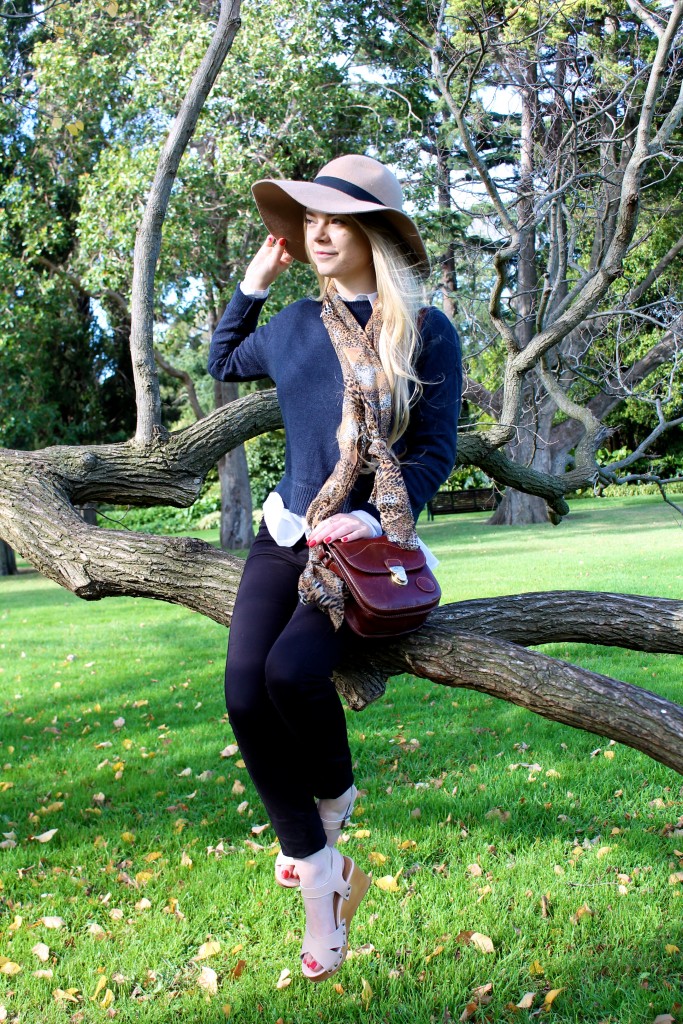 Follow Daisy's daily adventures around Melbourne on Instagram!