Hey guys, I'm Tyler! Here on SCAD's campus, I can either be described as super chill and easy going, or excitedly whimsical with a quirky sense of humor and a weirdly loud laugh. That difference depends heavily on whether or not we have class together on Monday mornings. I believe I could live a long and pleasant life if the weekend included Mondays. All I would need during my countless three day weekends is my rugged Converse All-Stars, Spotify and a bowl of ice cream (strawberry Häagen-Dazs to be exact).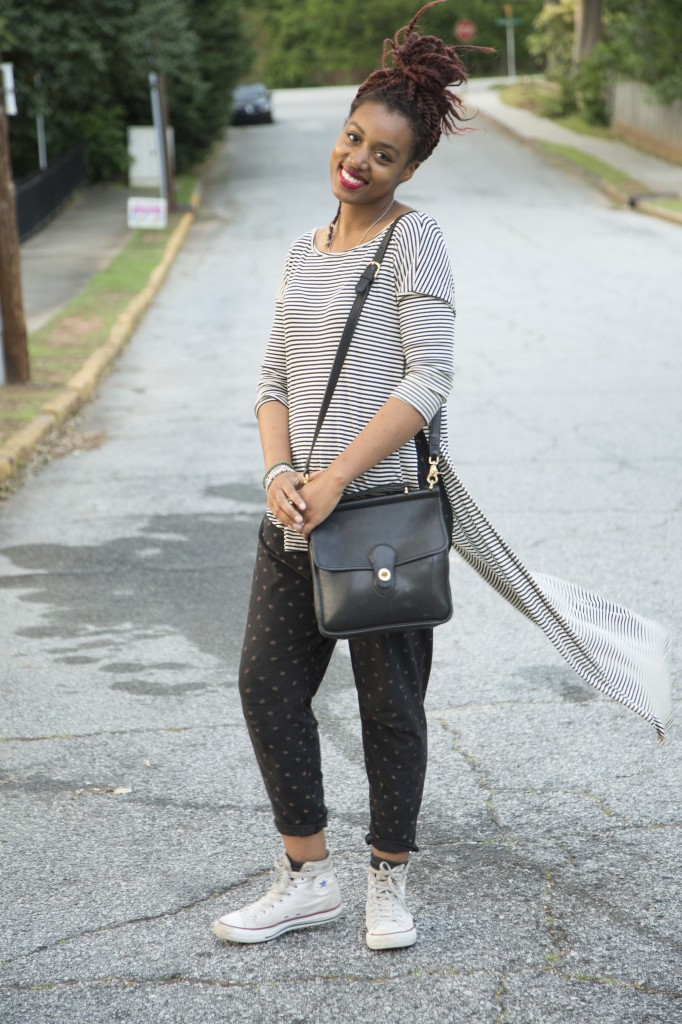 To avoid making this article completely about ice cream I should mention that my style is undeniably the result of Y2K hip hop and '90s ninja movies; hence my idea of the basics includes oversized T-shirts and harem pants! My style has remained relatively consistent over the last few years, which leads me to believe that on the verge of my last year of college I have officially outgrown fashion phases.
When I am not chasing down the stylish trendsetters on the streets of Atlanta, or catching up on ABC's Black-ish, I am staying informed with global affairs. Along with that interest comes my adoration for worldly textiles and silhouettes. I celebrate all of the cultures that I encounter with my textural layers and indigenous jewelry, some I inherited from my own lineage. When I am chasing my classmates down, I tend to seek out Fashionistas/Fashionistos who own their look with confidence. I gravitate towards individuality and innovation, something the artists on campus are oozing with! To keep up with both the quirky cool and the cultivated classic styles on SCAD's campus be sure to check out my column. Let's have some fun!