Hey there, everyone! I'm so excited to be returning as a style guru for my second semester. In my last bio I showed you my more playful, girly side and this time I wanted to show you a more sophisticated style that's fitting for the colder times.
I'm really loving plaid lately and there are so many different ways you can wear it. I found this very cool, different plaid shirt earlier this week at Madewell. I like how it has a zipper which is unlike any other plaid shirt I've seen before. Zipping it up makes it more conservative and leaving it unzipped a little gives it a more casual look. It can be worn with jeans, like me, or even with leggings and boots.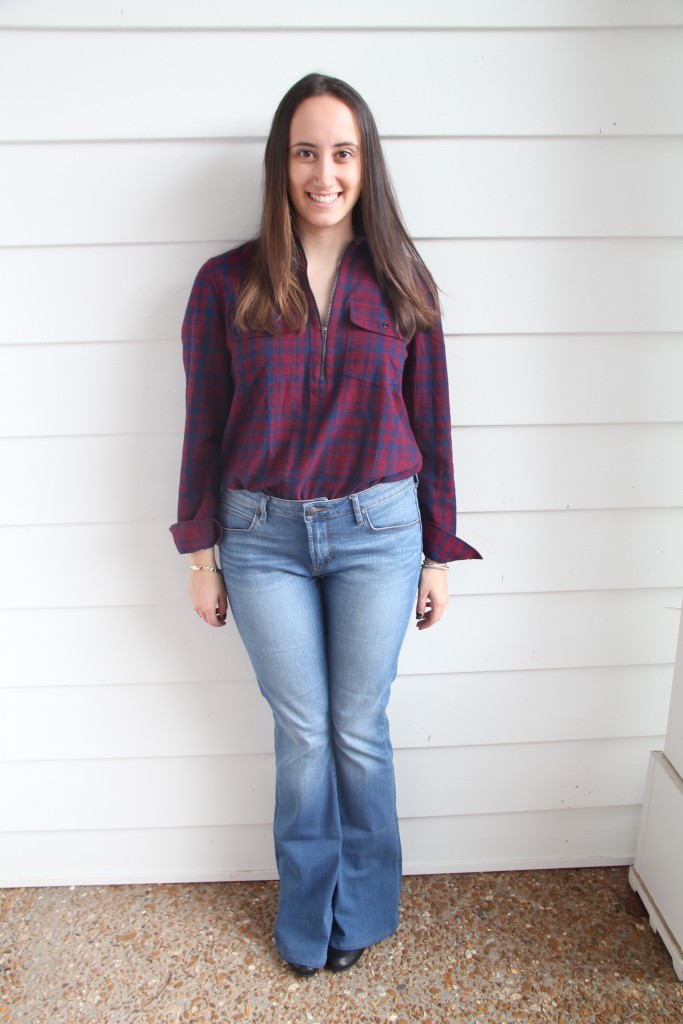 This summer I fell in love with bell bottoms jeans as they came back in style. They are a great way to add a bit of flare to your outfit, instead of wearing straight leg jeans. I personally like to wear my bell bottoms with heels for a more dressed up look, but they could also be worn with boots or flats for a more laid back look.
This look is great for going out to lunch with friends, walking around the city or simply running errands. The booties have a low heel which make them easy to walk around in.
I'm excited to make the transition from fall to winter and see what new trends I can find on my campus. It can get pretty cold in Boston, so I'm curious to see how our students mix fashion with practicality.