Summer is officially upon us and we all know what that means; hot sunny days, tan lines, and swimsuits, all season. Of course, you can't go around in bikinis all day (minus the vacay days in Hawaii), but you can dress comfortably in style. Summer is associated with vibrant cool colors and lightweight fabrics. However, we all have those pieces of black clothing in our closets that we are dying to wear, but it is just too hot! Well chicas, I just so happen to have a resolution of your dilemmas.
Graphic T-shirts are all the rage this summer. From cute quotes to rock bands being sported on the front of the shirt, everyone wants to have one in their own wardrobe. Even plain black T-shirts are making a rise in trend. What about summer? Is it possible to wear black in the summer and still feel and look cool? Of course! Before buying a black T-shirt of any sort, keep in mind the fabric. It must be a lightweight fabric in order to stay cool and give off an effortless look. The black graphic T-shirt below is from SheIn and only costs about eight dollars.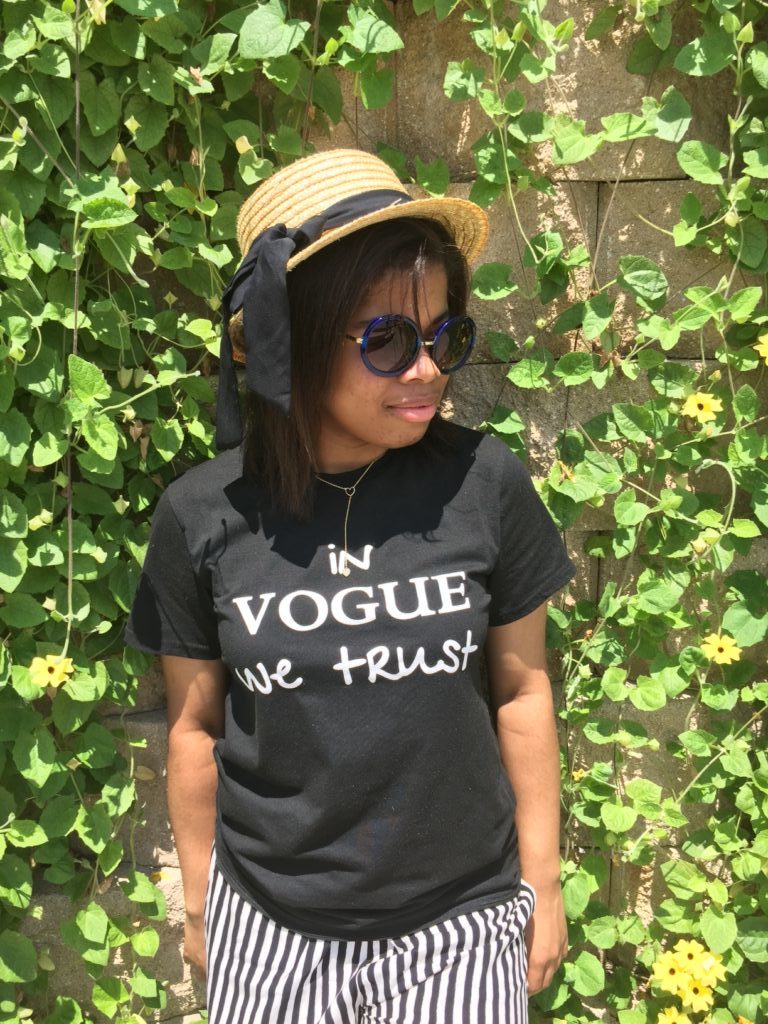 Remember, if it gets hot, you can always add a hat.
In the summer, shorts are a must-have in one's wardrobe. So far this year, there has been a release of varieties of shorts in different styles and fabrics. For a more causal look, denim shorts are the best choice for everyday errands or even for a trip to the beach. For events or even just hanging out with your friends, wide leg shorts would definitely be a cute addition to an outfit. These stripped wide-cut shorts are from H&M and only cost $13. 
Where do I begin? There are so many shoes that could go with a black-inspired outfit. It all depends on how you feel and where you are going. For this look, I went for a more sophisticated yet chic look. I paired my outfit with white Converse which cost about $50-55. These shoes are great for an outdoor event or even a day out on the town.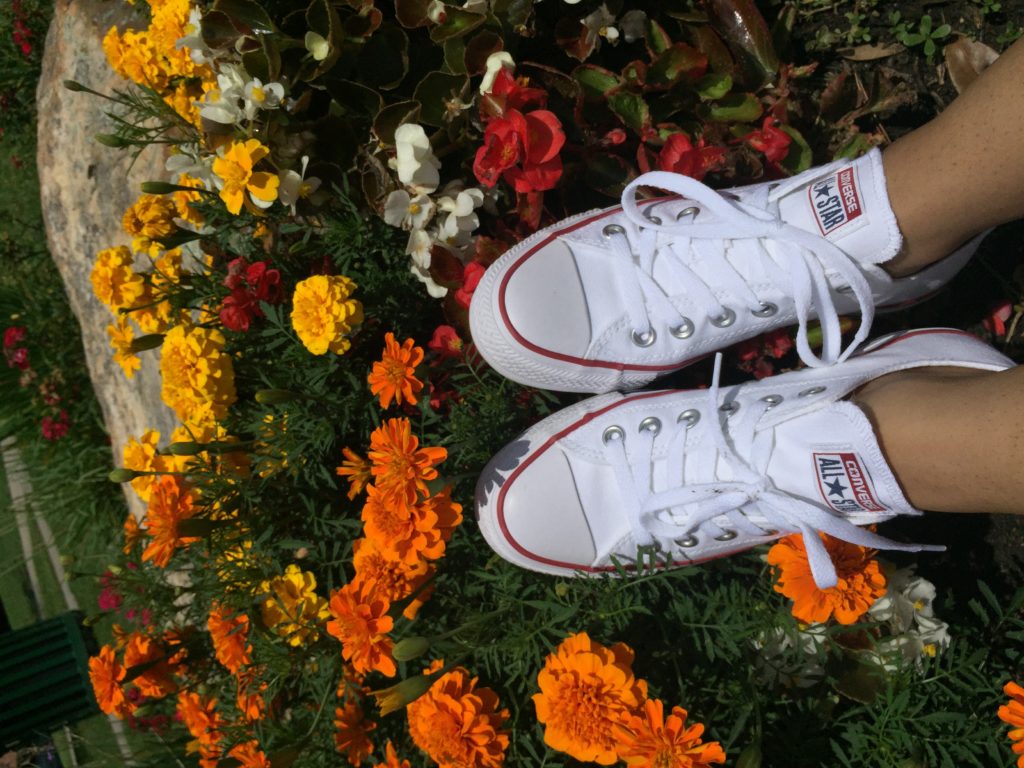 How do you style black in the summer? Share with us on social media! Don't forget to tag @Cfashionista.