Being the introverted person that I am, I typically don't like to draw attention to myself. As much as I love daring looks on other people, I would describe my personal style as simple and muted. I usually avoid bold colors and patterns—opting instead for darker colors, solid patterns, and uncomplicated silhouettes. Dressing in an attention-grabbing outfit, quite frankly, makes me uncomfortable and even self-conscious.
While shopping the discount racks, my eyes grazed upon the most beautiful article of clothing I think I've seen: a bright, funky jumpsuit that screamed "bohemian goddess." Have you ever had a piece of clothing speak to you on another celestial level? Just me? Okay.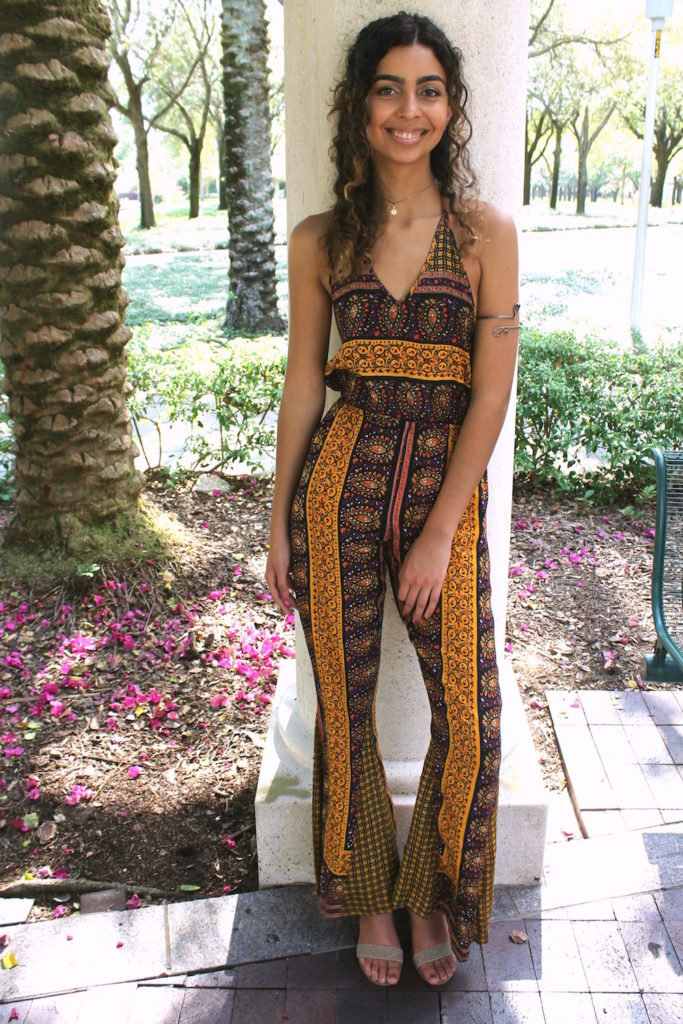 I immediately tried it on and I felt wonderful. It felt as though the jumpsuit was made for me. Even with all of the positive emotions I was feeling, my mind flooded with concerns about what people would think. Would they think it was tacky? Would they snicker to themselves and stare? God forbid they stare!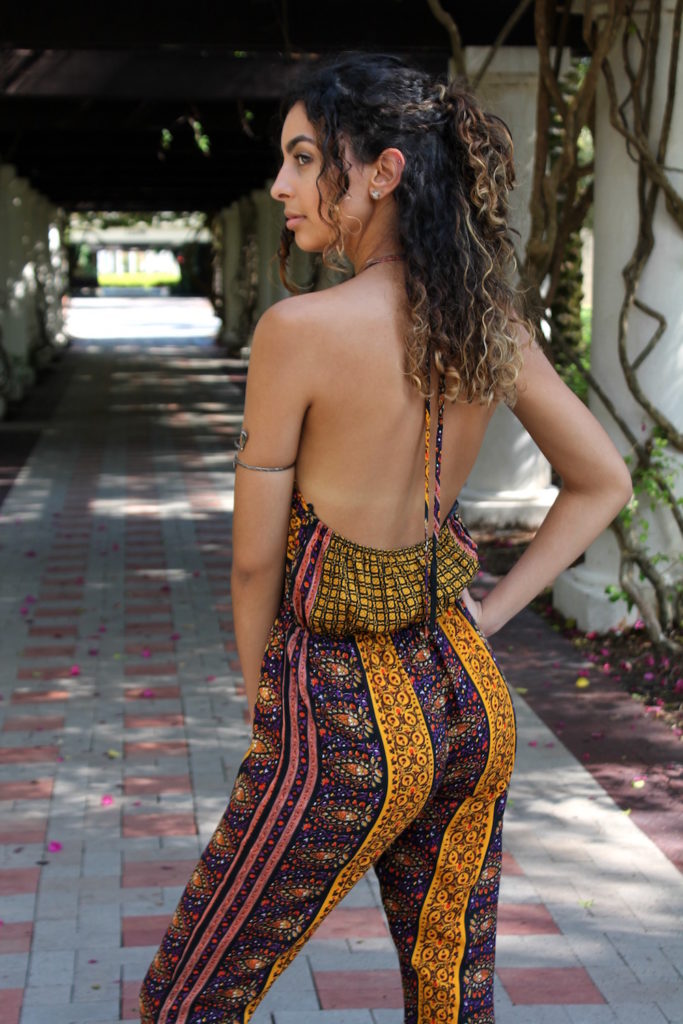 Noting my uneasiness when asked if I was going to by it, my amazing mother gave me the pep talk of a lifetime––sort of like one a coach would give to his team in a locker room, only this time it was my mother giving one to me in a dressing room.
She proceeded to tell me things along the lines of, "You have to have confidence in yourself… who cares what others think." Coincidentally, as she was giving her spiel, Harry Winston's famous words came to mind: "People will stare. Make it worth their while." So, I did.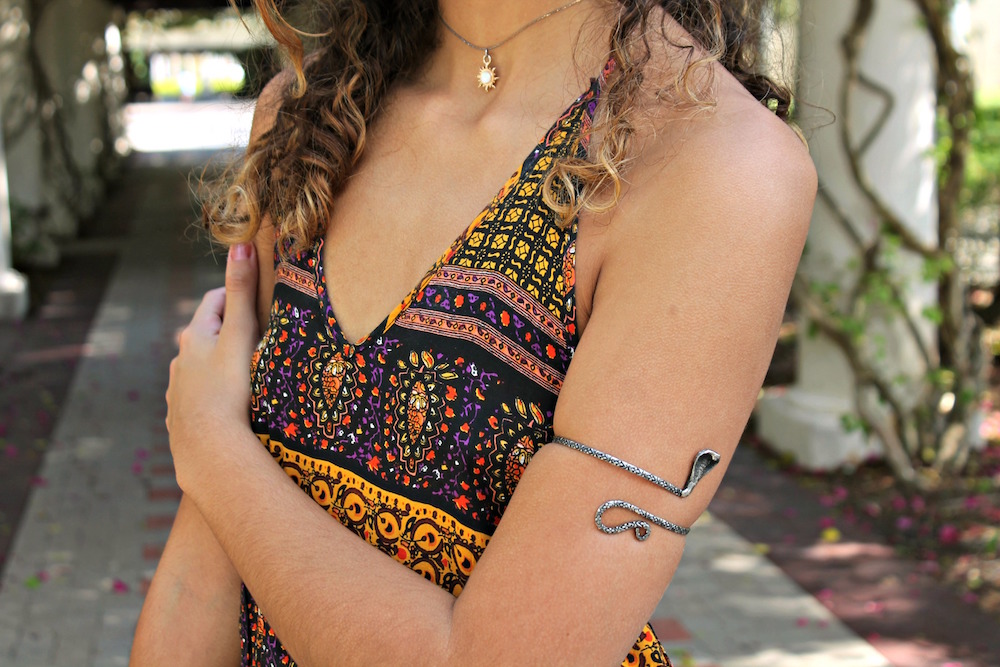 I wanted the focal point to be the jumpsuit and I wanted to stay true to my simplicity, so I decided to keep my accessories to a minimum––pairing it with a snake arm cuff, a dainty gold choker, small crystal earrings, and beige chunky heels. To let my inner summer goddess glow, I wrapped the look together with glowing makeup and a half up hairdo to showcase my curls. I felt good.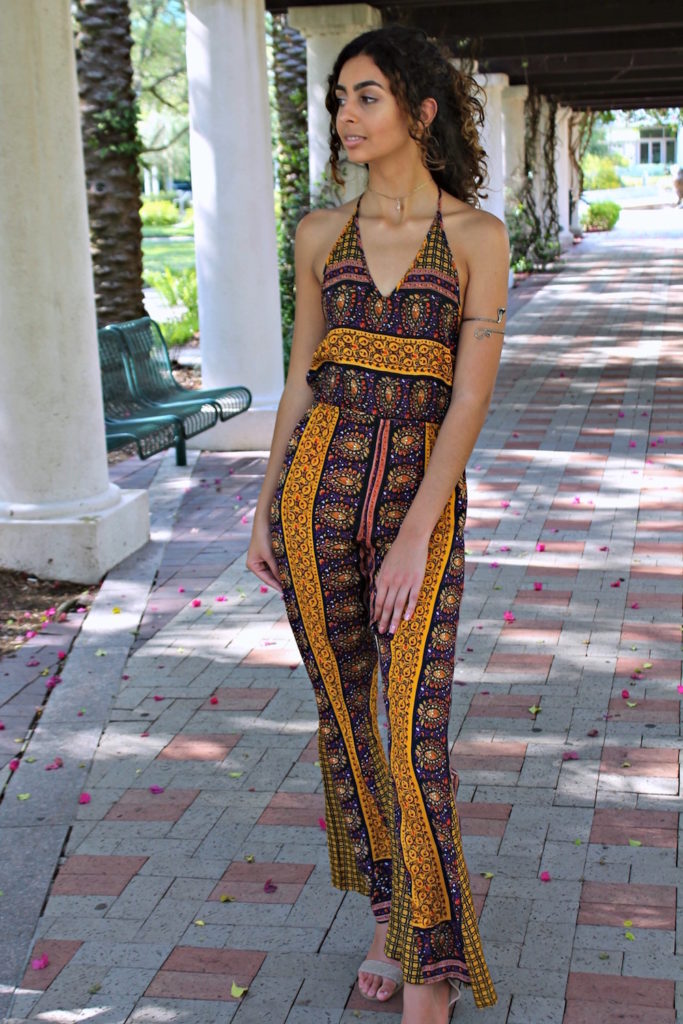 To put my confidence level to the test, I decided to face my fears and do my best to strut myself confidently around my college campus. At first, I felt meek, but as time passed by, I felt more relaxed. People naturally stared; however, not in a way that I expected. Some were intrigued by the outfit while others were ultimately indifferent for it. I quickly realized that I was not bothered by all of this because I was in an outfit I loved and felt great in. I could are less if others didn't like it––that in itself boosted my confidence tremendously. I realized I was nervous for no real reason but for people's acceptance of others. Taking this personal risk was a big step towards being care-free, feeling confident in myself, and comfortable in my skin.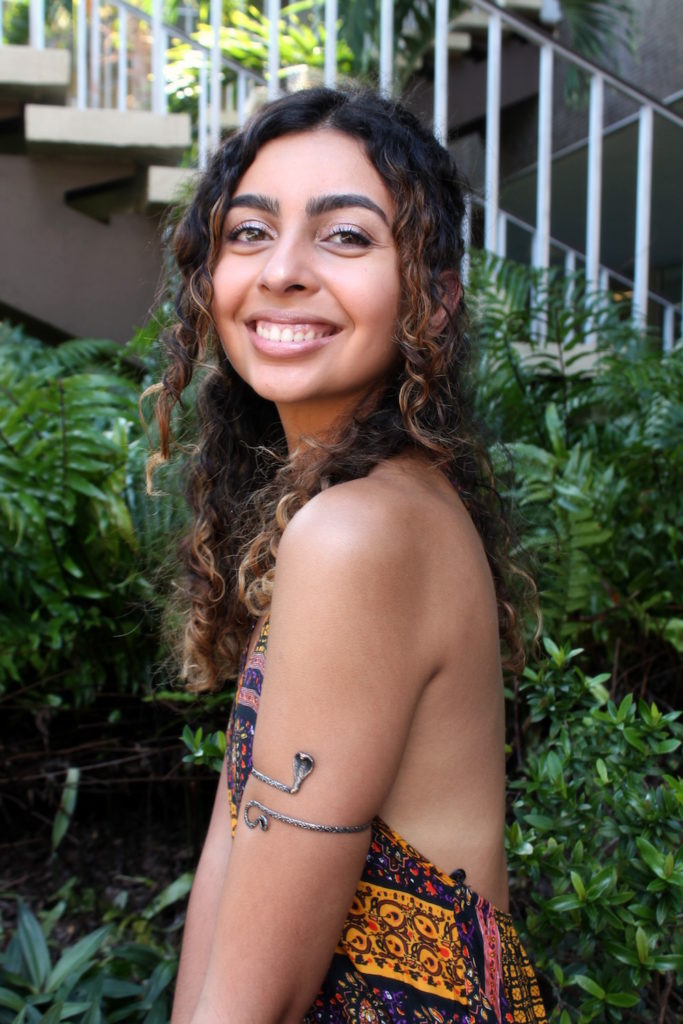 What are some steps you take in order to feel more confident? Let me know in the comments below!