Let's face it, you probably scroll through your emails, Twitter, Snapchat, and Instagram several times throughout the day. There's a way to use these platforms and stay informed—even on a tight schedule. You can impress your employers, coworkers, and professors with your knowledge of current events. In this digital age, it's easy to stay on top of the latest news headlines just by using your phone. Here's how to make reading or listening to the news a part of your daily routine.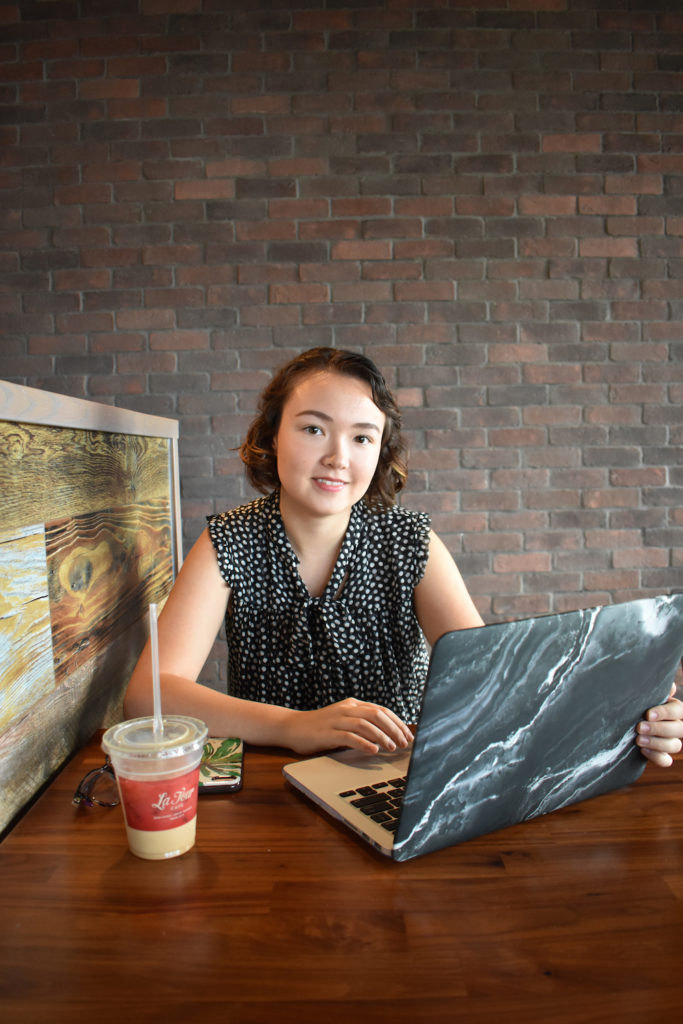 1—Subscribe to a daily newsletter. The top news headlines can be delivered straight to your inbox every morning. Some of my favorite subscriptions are from The New York Times, The Skimm, Need 2 Know, and the Morning Brew. These email newsletters have a good mix of breaking news, politics, business, entertainment, sports, and media headlines. This is an easy and efficient way to get your daily news fix as stories are briefly summarized with all the important details.
2—Listen to a news podcast. The New York Times offers a great podcast called "The Daily" which is released five days a week by 6 a.m. Most of the podcasts range around 20 minutes, so it's perfect to listen to during your morning commute. NPR also produces an hourly podcast called "NPR News Now" which provides the latest news in just five minutes and is updated hourly.
3—News apps. Aggregated news apps allow you to view stories from a lot of different sources all in one app. This can be helpful because it allows you to see multiple perspectives on the same story. I like to use the news app on my iPhone to see trending stories; I can even set my favorite topics and news channels. A lot of news apps also allow you to get breaking news notifications straight to your phone in real time.
4—Twitter and Snapchat. Follow your favorite news outlets on Twitter. Some of my favorites are @nytimes, @BBCWorld, @AP, @washingtonpost, and @Reuters. Snapchat's Discover feature also offers stories from The Washington Post, The New York Times, The Wall Street Journal, and CNN. NBC is also bringing anchor-style reporting to Snapchat through short three-minute shows that cover the most important news stories.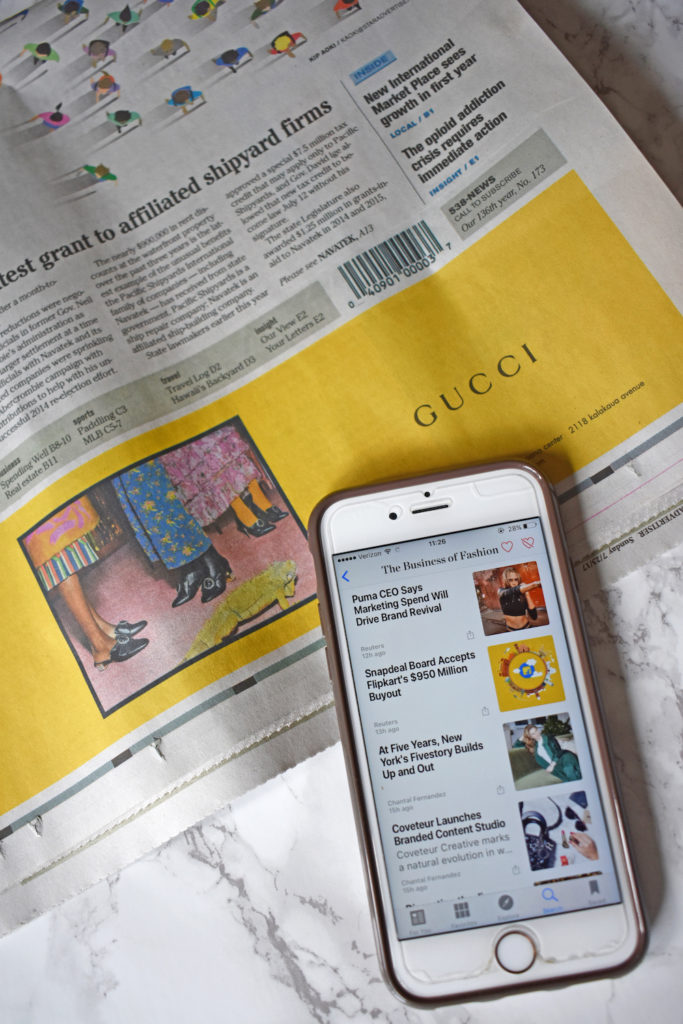 5—Fashion news. Some of my favorite websites for fashion news are The Business of Fashion and Fashionista. Subscribe to daily newsletters from both of these sites to get major fashion news headlines straight to your inbox. For podcasts, the Vogue podcast is perfect for Fashionistas who can't get enough of Vogue (it's also hosted by André Leon Talley). I also love the American Fashion Podcast which features weekly conversations with fashion industry insiders such as designers, executives, and writers.
How do you stay informed? Let me know in the comments below. 
SaveSave