The first outfit is a casual summer look; composed of a T-shirt, shorts, flannel to be worn or tied around the waist, and black Vans. This outfit allows your skin to breathe through sweltering summer heat but manages to still look fashionable. The next outfit has a '90s aesthetic and is one of my favorite looks because it is so simple and can't be overdone. This outfit is made up of an oversize button-down (tucked) and distressed mom jeans and white Adidas.
1—Simple Street Wear. This outfit was inspired by a need to remain cool in the heat but still have a put-together look with minimal effort. A Bob Marley T-shirt paired with shorts make a great summer outfit. Throw in a few accessories, like the flannel, bag, or belt and you have the perfect outfit! If you don't prefer sneakers, you can switch it up with flip flops or sandals. You can find any of these pieces at just about any other retail location like Kohl's, Forever 21, H&M, Zara, or Charlotte Russe. On a day out, a small backpack is perfect for roaming the city or my personal favorite: the mall.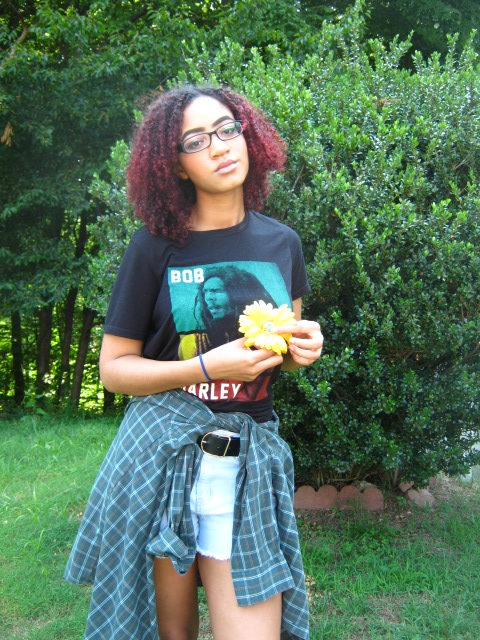 2—'90s Throwback. Since it's summer, television stations are re-running old '90s shows and this inspired this next look. A few vintage looking pieces can totally give you a '90s vibe. This outfit, for example, exudes '90s mom style but the distressed denim adds a little bit of youth to it. The oversize cotton button-down, even though long sleeved, allows air to flow through and thus the wearer stays cool. Still not sure of the long sleeves? Rolling them up is always an option or opt for a camisole or tank top and the belt adds a nice subtle pop to the outfit. Some of the perfect places to find pieces like it are your parent's closets! If your mom is like mine and she would be a little upset if you raided her closet for the oldies (even though she may not wear them), you should check out your local thrift store, Goodwill, or name brand places like Forever 21. The distressed jeans pictured can be made by hand with an old pair of jeans. Living in the hipster capital of America—Richmond, Virginia, I see variations of this style or older throwbacks.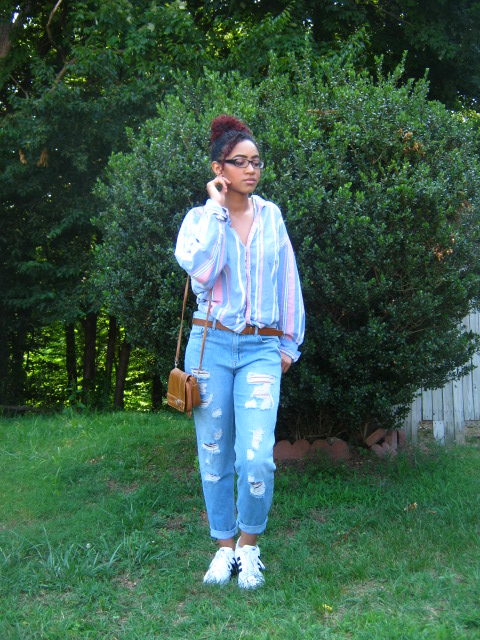 To add to either of these outfits throw on jewelry, a hat, or any other accessory.
Did these ideas inspire you to create your own look or have you done it? Share it in the comments!