Now that summer is in full swing, it's time to start creating outfits and finding new trends that will keep you cool on those hot summer days. No one likes getting sweaty while wearing a cute new outfit, or really any outfit for that matter. Below are some tips that can help you when searching for the perfect outfit to wear during that unbearable heat on any summer day.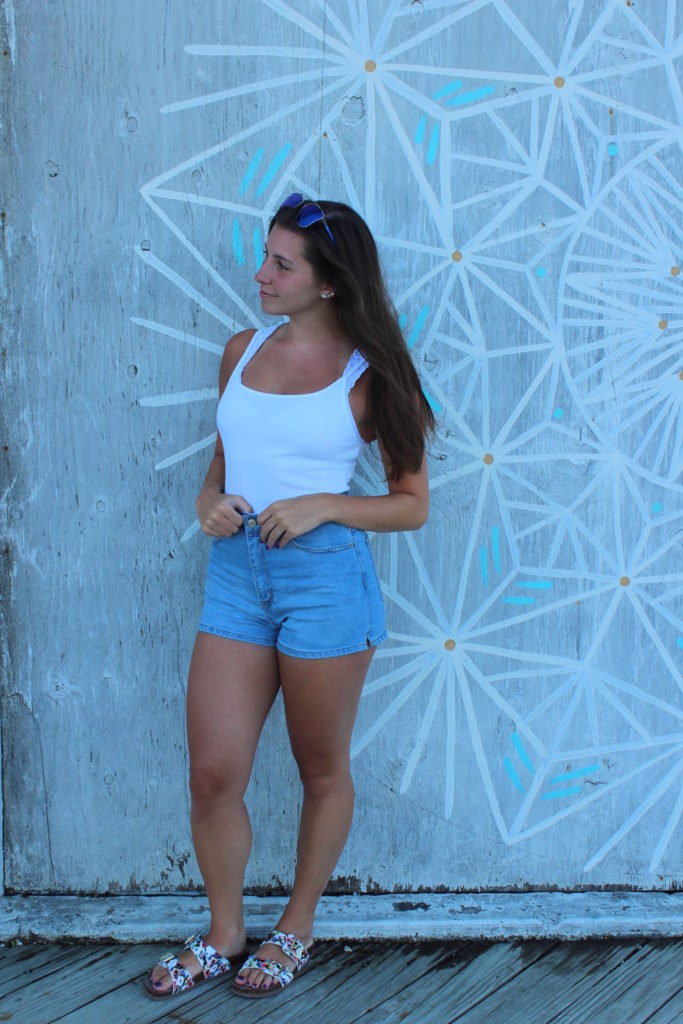 One thing to think about when picking out your outfit when it is hot out is the material. Cotton is always a good and an easy go-to when the sun is shining and the temperature is rising. The material is light and breathable, which allows any Fashionista to go about her day without worrying about sticking to her clothing.
Another component to think about when picking out your outfit is color. Although some say that black is slimming, you may consider switching your go-to color to white during the summer months. Darker colors will attract more light and heat, so you're better off choosing lighter colors like white or pastels.
Aside from material and color, you should also consider the cut and style of the clothing items you choose. On a hotter day, you might opt for a shorter pair of shorts as opposed to jeans. It is easier to stay cool when there is less bulk to trap the heat.
For this outfit, I paired a simple, white cotton bodysuit with a pair of high-waisted denim shorts. This look is perfect for several different occasions and each piece can be easily paired with other items found in your closet. Underneath the bodysuit, I threw on a cute cotton bralette also in white to keep myself extra cool. To finish off the look, I always add some funky glasses and shoes that fit my personal style.
What items do you wear when trying to stay cool in the summer? Let me know in the comments below.