This summer is all about being bold. This is something that I used to be hesitant about, especially when posting pictures. Bold pieces are ones that are memorable and which can be great when trying to make an impact but can be repetitive when worn again. Since they are so memorable, people will know when you wore them last. Therefore, you must learn how to wear statement piece over again so that it does not lose its initial "wow" factor—this can often be done by adding a bomber jacket, rocking a new hairstyle, or swapping a new pair of shoes or sunglasses.
This striped jumpsuit is definitely a statement piece. It is also comfortable and neutral, so it is easy to pair with various items for any occasion. I recently traveled to Laguna Beach in California, and this jumpsuit was one of the first in my suitcase. I decided to channel my inner Californian and create a look influenced by the beachy and relaxed vibes of California. To satisfy this look, I kept my beach hair intact with natural waves and a top bun. By adding big chunky sunglasses, I fit in perfectly.
For this look, I wanted to emphasize the jumpsuit by adding simple accessories. I paired classic silver and gold jewelry because you truly cannot go wrong with either. My earrings are a small silver hoop with a gold accent, and my bracelets include silver bangles that add to the delicacy of the linen jumpsuit.
This beach vibe had to be completed by a neutral sand-colored wedge. However, for a more daring look, I would love to try a light pink block heel or black laced sandals on a different occasion.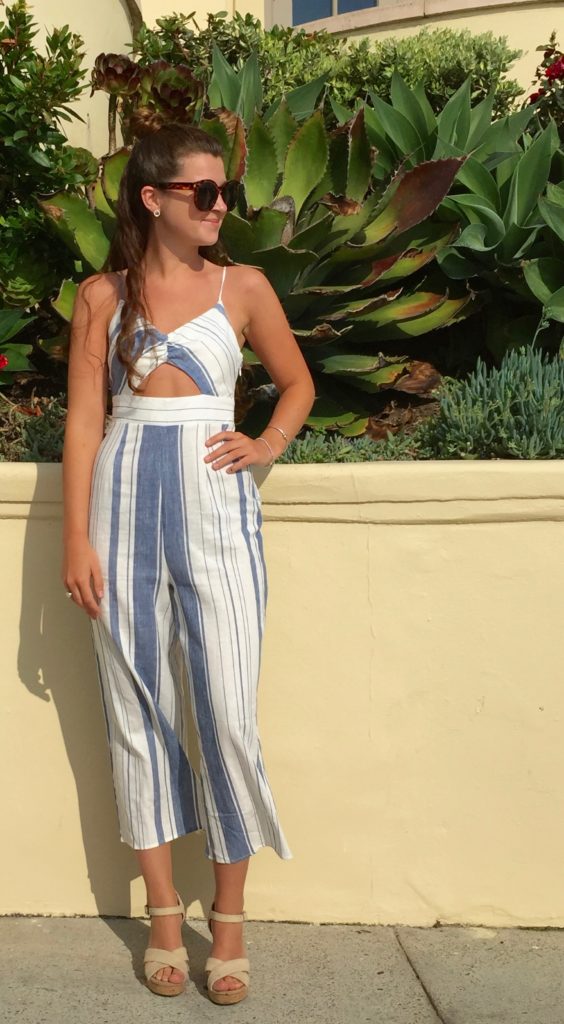 Pieces like these are the type that I am most excited to experiment with because as long as the base outfit is fabulous, any accessories that you add on will only accentuate the look.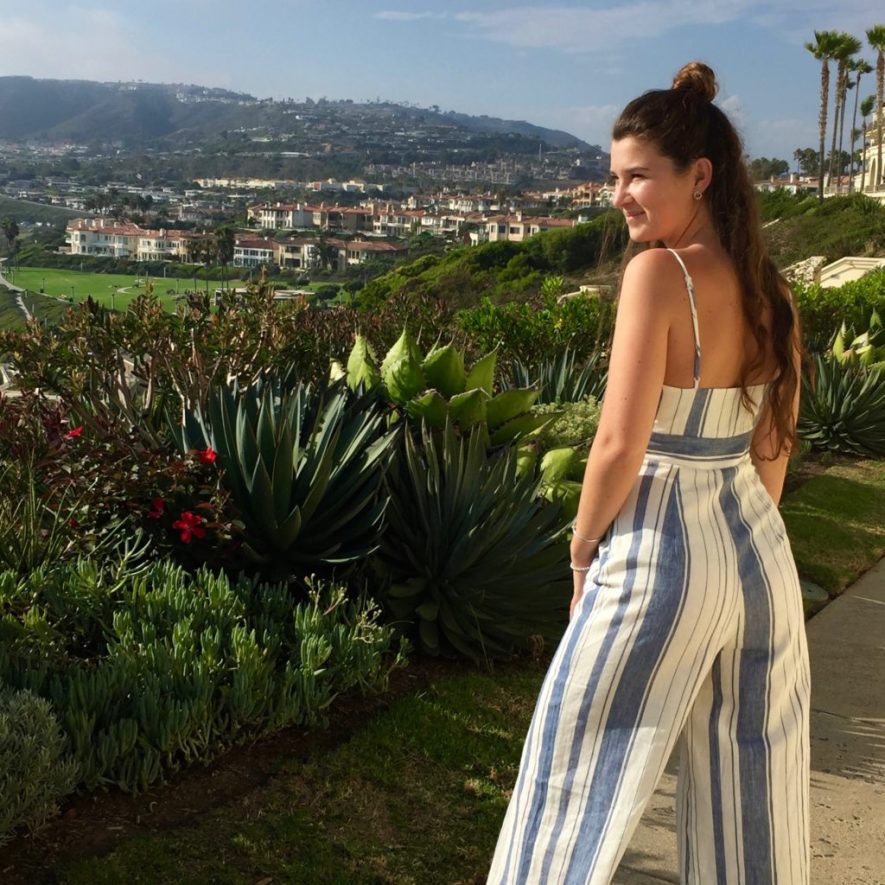 Summer is almost coming to a close, so how will you accessorize your favorite summer statement pieces before the season ends? Comment below or show us on social media @CFashionista!