When you're planning a spring break getaway, what you're going to pack isn't necessarily the first thing you worry about. Sure, everyone wants to look great on vacation, but when you're busy finding cute hotels and the perfect brunch spots, putting together the perfect weeklong wardrobe can easily fall to the wayside. Luckily, we understand, so we asked our community to give us their favorite cute but comfortable must-haves for a warm-weather vacation to make sure you can focus on your spring break planning and still have an Insta-worthy "lewk" every day of the week. Shop their picks below for every piece you need before you jet off to the tropical destination of your dreams.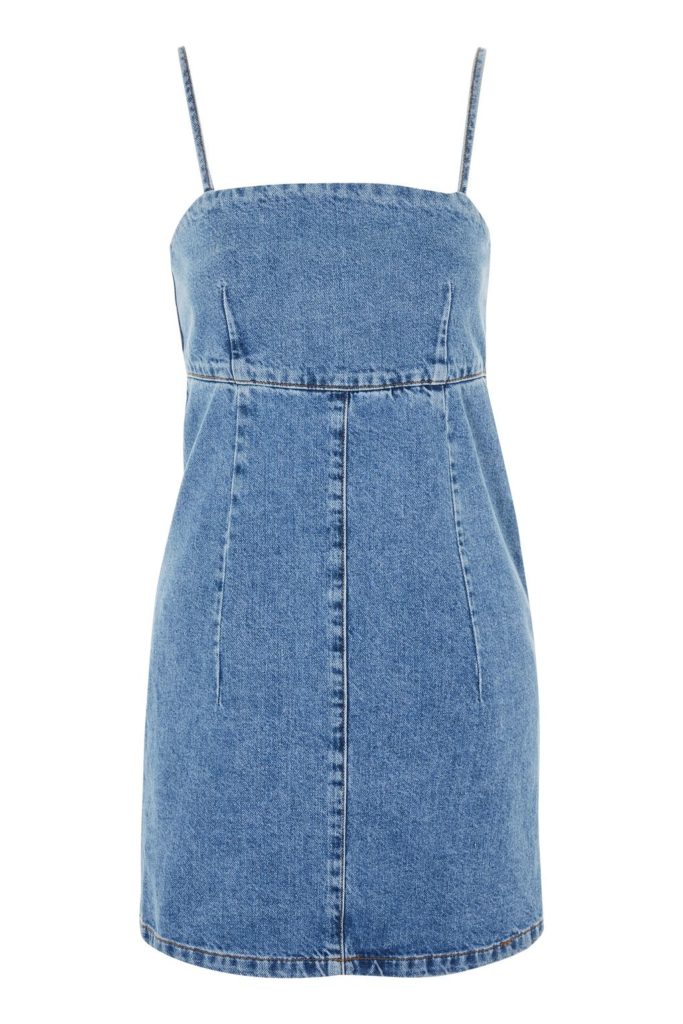 Avery Rizzotto's Picks:
Dresses
Storee Stripe Ruffle Wrap Dress ($55): "This wrap dress from Nordstrom is flattering around the waist, and the ruffles make it so trendy. Pairing it with some wedges and a cute sun hat would be perfect for any adventures that you have planned for this spring break."
Topshop Shirred Ditsy Bodycon Dress ($48): "Nothing says spring like floral. This form-fitting dress worn with some sneakers and a denim jacket would make such great a casual look for your spring break."
Line & Dot Tie-Sleeve Ruffle Striped Dress ($84): "This adorable striped ruffle dress from Urban Outfitters is a great piece to transition to spring. Whether you're headed to brunch or the beach, this dress is super versatile."
ASOS Woven Tie Front Maxi Beach Dress ($42): "I love this green maxi dress from ASOS because of how comfortable, casual, and flowy it looks. With some gold hoops and layered necklaces, it would be perfect for a day at the beach."
Topshop Bodycon Denim Dress ($60): "Denim is my go-to for every season, and with this body-con denim dress, you'll be able to look put together with very minimal effort."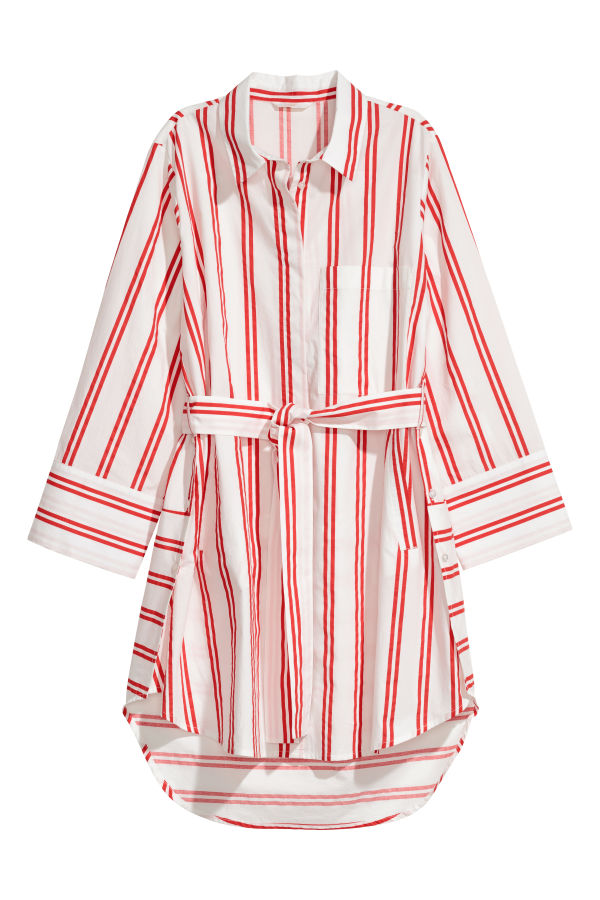 Cat Aucker's Picks:
Separates
ASOS Off Shoulder Body With Short Sleeve ($19): "Black bodysuits are so classic and versatile, you can't go wrong with having one in your spring break bag. Put on a cute black leather skirt with some hoops and slicked-back hair for a chic, put-together look."
UO Eyelet Flutter Cropped Tank Top ($39):"I'm in love with this piece because it's the perfect sweet item in your suitcase. I'd wear this with some cute overalls and sandals for those morning coffee runs."
Free People Alexa Duster ($148): "This last piece is my favorite because it screams spring to me. I'd wear this as a cover-up when I'm getting ready in the morning for a beach day, or I'd pair it with some white skinny jeans and my favorite pair of heels for the perfect spring break look."
ASOS Body With Wrap Front ($26):"This white wrap bodysuit is a must for your spring break travels. Whether you wear it for a cool night on the beach or as a super-comfy shirt for your travel day, it's essential for your vacay."
Free People Cutwork Cigarette Jean ($128): "Cutout details like these jeans have is the perfect flair to have on any outfit. Wear these jeans with a cute sweater or your favorite band tee, and add a pop of color with your shoes."
H&M Cotton Shirt With Tie Belt ($50):"I love this top because you can dress it up or down. It's as easy as throwing it over a cute swimsuit as a cover-up for a beach day or wearing it with a pair of jeans and a red lip for a cute dinner look."
Norah Murphy's Picks:
Beachwear
Private Party x UO Ciao One-Piece Swimsuit ($110): "Striped one-pieces are my favorite thing ever, so the added lettering and low back make this one from Urban Outfitters one of my favorites I've ever found. Plus, imagine the Instagram opportunities! Relaxing on the beach has never been so chic."
ASOS Channel Waist Beach Cover Up ($32): "Cover-ups are a must-have for a pool party during spring break, especially if they're as trendy and flattering as this one. White is one of my favorite colors to wear in warmer weather, and the low neckline is super flattering."
Topshop Stripe Jacquard Jumpsuit ($60): "This cover-up doubles as an outfit. You can stroll through the shops and stop by a shoreside restaurant with an adorable woven bag, all while wearing your bikini underneath. Your beach day awaits!"
H&M Swimsuit With Flounce ($35): "Bring the heat with this amazing, low-cut one-piece. Throw on a pair of chambray culottes and open-toe kitten pumps to wear it as a bodysuit on your way to the pool, and then show off your look lounging with a lemonade in hand."
ASOS Design Color Block Zip Back Swimsuit ($45): "It's sporty, it's color-blocked, and it has cutouts—what more could a bathing suit need? I love the color combination of pink and red, and the athletic vibe that comes from this bathing suit really sets it apart from any other suit I've seen this season."
Topshop Jacquard Beach Shirt ($58): "When beach days turn into beach nights, this top is exactly what you need. Throw it over your bathing suit from the day and pair it with some sandals. I would love to incorporate this top into my spring break look!"
Topshop Plunge Swimsuit ($38): "Red has been having a moment since last fall, so it's no question that this It color should make its way into your spring break look. I'd rock this bold one-piece with a messy bun and a pair of vintage sunglasses for a simple but Insta-approved beach look."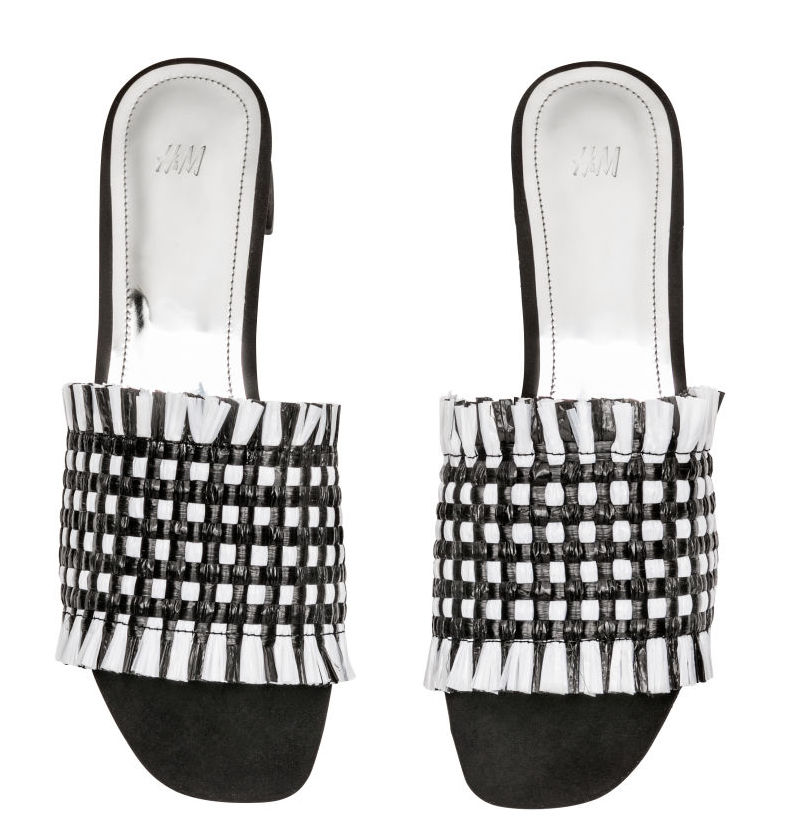 Maddy Haller's Picks:
Shoes
Urban Outfitters Basket Weave Slide ($44): "These basket-weave slides are perfect for a beach getaway. I'd wear them with denim shorts and a swimsuit to go to the beach or pool."
Topshop Knot Woven Mules ($68): "I'm obsessed with these minimalistic mules. They're super cute with wide-leg culottes and a T-shirt for a cool, casual vacay look."
Urban Outfitters Mimi Espadrille Slide ($49): "Espadrilles are the quintessential vacation shoes. They can easily be worn to the beach during the day or into the night with a sundress."
Topshop Fever Strappy Sandals ($65): "These double-strap sandals are great to slip on when you're in a hurry to catch the sunset or meet your friends. I'd wear them to the beach and even for a casual dinner."
ASOS Dianna Slip On Sneakers ($29): "These slip-on sneakers are a must-have for a day of exploring. The classic white will go with anything and everything in your suitcase."
Topshop Wow Platform Wedge Sandals ($85): "These platform sandals are for the girl who likes a little bit of height but still wants to be able to walk. I love these with a dress or a skirt for a pool party or night out."
H&M Plastic Mules ($20): "I'm obsessed with the black-and-white contrasting stitch detail on these mules. They're great with a white wrap dress for a dressier dinner. The heel is the perfect height for a night out!"
Topshop Tina Platform Slip On Trainers ($45): "Let's be real—comfort is key on vacation. These slip-on trainers are ideal for a day full of walking or any adventures you may be up to. I love them with shorts, a tee, and a lightweight duster."
New Look Suede Flat Sliders ($29): "I love these simple but fun pink slides. They're so versatile and could really be paired with anything you bring."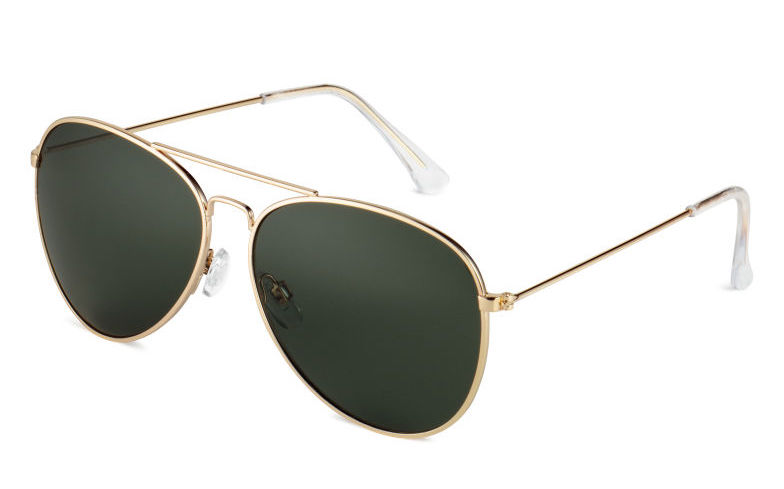 Brittney Hughes's Picks:
Accessories
ASOS Statement Woven Open Circle Tassel Earrings ($16): "With earrings like these, who needs to do their hair?"
Adidas Originals Belt Bag ($30): "Stay hands-free all day with this belt bag—you have more important things to worry about than a bulky purse."
Topshop Mini Black Sunglasses by Quay x Desi ($65): "These are an absolute must-have for the beach. You can't go wrong with black aviators!"
Teen Vogue + UO Constitution Tote Bag ($16): "Red lip? Check. Good jeans? Check. Working knowledge of the constitution? Check. Just because you're on the beach doesn't mean you should take a break from staying informed!"
Topshop Two Row Chain Tag Necklace ($22): "Gold jewelry is a must, and this cute necklace can be worn with everything in your suitcase."
ASOS Chunky Square Cat Eye Sunglasses With Black Tort Fade Frame ($23): "These shades plus a blood orange lip will make for a dynamite 'details' photo. I love to pair them with a denim dress for an afternoon of brunching."
Adidas Originals Travel Bag With Trefoil Logo ($60): "This pastel carry-on doubles perfectly as a city-meets-the-tropics beach tote."
H&M Sunglasses ($8): "Vacation has a way of making us see the world through a rose-colored lens (literally), doesn't it? I love wearing these sunnies with a red bathing suit for a statement-making beach look."
Loving these pieces? Click here to shop their picks!
Featured photo by @cataucker.