The spring semester is over, I have shed myself of all school related responsibilities and I am now officially the best version of myself. The bulky winter wear is in storage and I am headed back up north for a super exciting internship opportunity! As every great Fashionista knows, this comes with some new wardrobe additions—I am so lucky to be in a creative field, so for me this meant getting pieces that are stylish and versatile.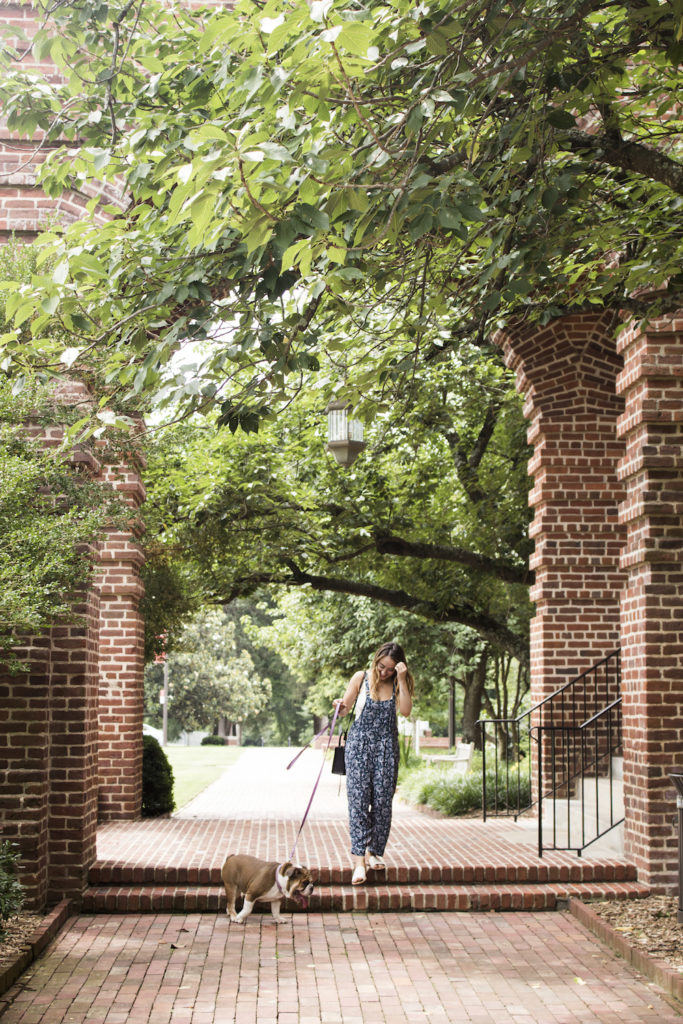 I believe that dressing professionally is important, but I don't think the rules of dressing for work are so cut and dry. I think first you must take into account the company that you're working for and decide what that specific environment calls for in terms of business formal versus dressy casual attire. More importantly than any of the rules, I think it is essential to show your personality! For some that could mean adding a statement necklace or heels to your work-wear, for others that could simply involve playful prints on a conservative silhouettes.
I have a deep love for overalls and jumpsuits, and I am lucky enough to have scored an internship with a creative team in a retail company that supports my obsession! This deep turquoise jumpsuit is one of my new favorites for so many reasons. A twist on the traditional overall, this jumpsuit is made of a lightweight, slinky fabric which creates a more chic and refined feeling and is perfect for summer. Bright colors are very in this season but being that I am not typically one for loud hues, this jumpsuit is the perfect compromise of color with a simple, but eye-catching pattern. Beyond all those great reasons, this jumpsuit is wildly versatile!
While my look here is super casual, I actually got this specifically for my interview, where I wore it with a more formal white top and some chunky caramel colored heels. After nailing my interview, I toned it down a little bit for a stroll with my sweet fur baby, pairing my jumpsuit with a comfortable white bra top to keep me cool in this southern heat. Complementing the jumpsuit's hardware I went for a minimalist silver, layered necklace and a structured bag, both of which are simple interest elements that introduce new textures to the ensemble without competing for attention. A trend that I love right now is slides and mules (seriously, they're like the sophisticated cousin of the flip flop), so I opted for some white slides to top off this simple summery outfit.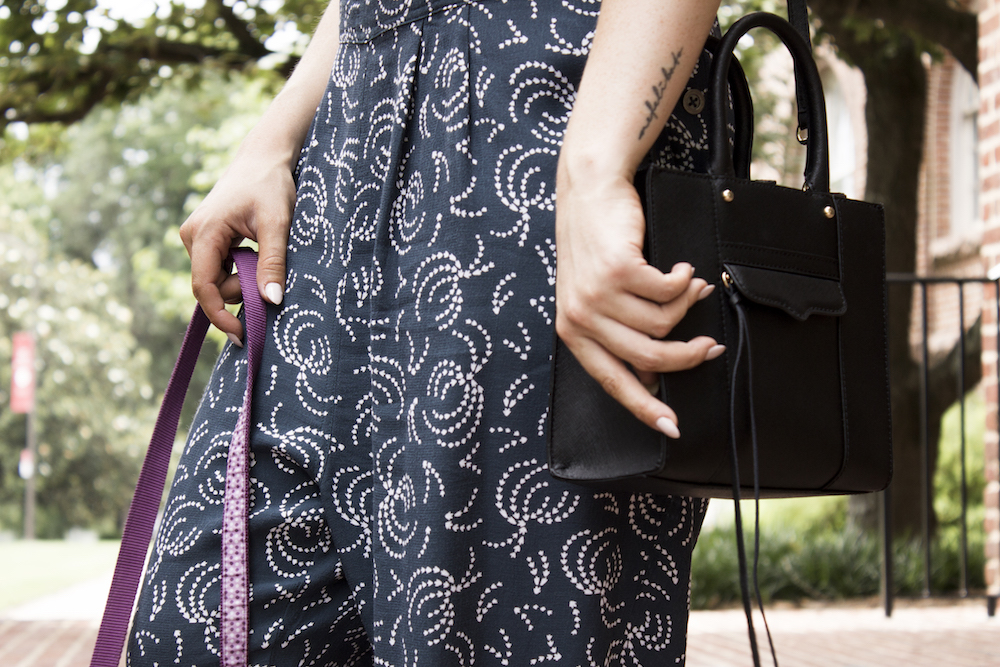 When shopping for your work wardrobe, or just shopping in general, keep these general rules of thumb in mind and always look for versatile pieces that can be dressed up for work, or dressed down when you're out for a casual afternoon with your pup!
Show me how you're wearing your jumpsuits and overalls on social media and be sure to tag @cfashionista!