Summer is finally here! For me, summer is a time to keep things simple when it comes to fashion. I'm always trying to beat the summer heat whether it be on vacation or even just hanging out with friends at a local coffee shop. A simple sun dress is by far my favorite thing to wear in the summer. It keeps you looking put together while keeping cool.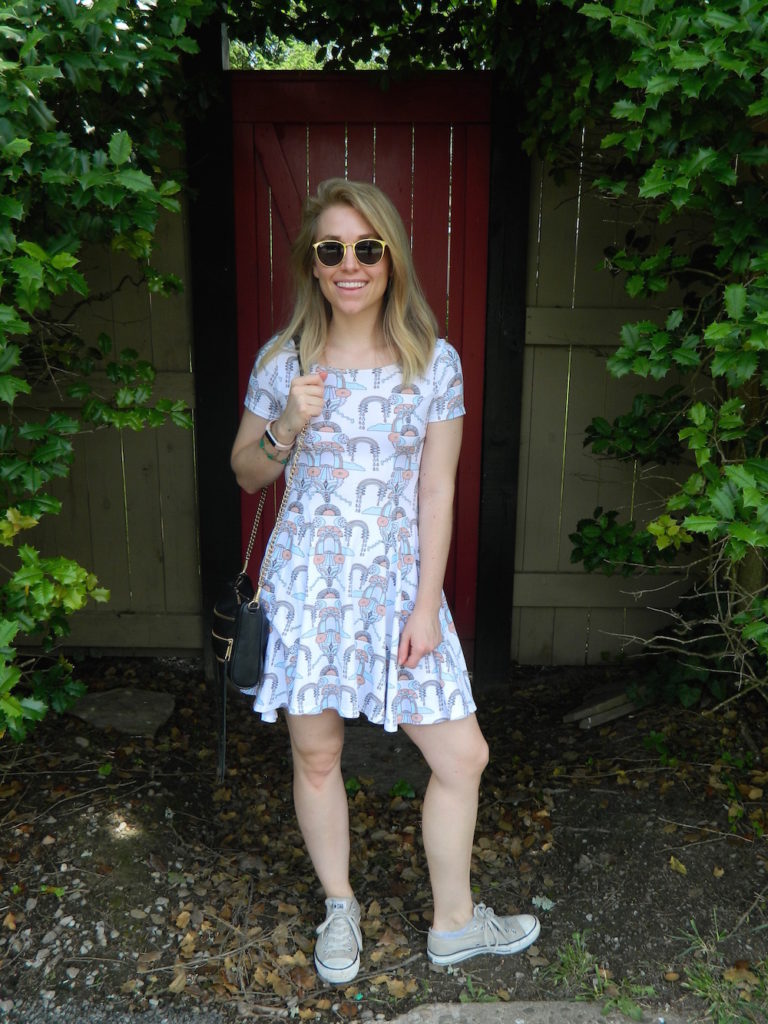 This Fashionista knows how to keep it simple and fashionable. The base of her outfit is a super cute graphic sun dress. This dress is a cotton material which is both casual and comfortable. The possibilities are endless with sun dresses which is why they're my summer staple. There are so many different colors, materials and patterns to fit every mood and occasion. After you have the perfect sun dress, the only thing to worry about is the accessories. This Fashionista kept it simple by layering a few bracelets. She even made sure that her fitbit went with her outfit!
A summer must-have is a killer pair of sunglasses. This Fashionista opted for a classic pair of Ray Bans, but do not be afraid to play with a uniquely shaped frame this summer. This Fashionista finished her outfit with a simple and classic pair of Converse. I love tennis shoes for the summer because in the beautiful weather I never know when an outdoor adventure is going to happen.
What's your summer style like? Show us by tagging @CFashionista in your pics!