Although the lace-up trend has been around for quite a while now, it's not going anywhere this summer. However, you can exchange your basic lace-up T-shirts for some fresh, new styles that won't look expired. I'm going to share with you some of my favorite ways to continue rocking the lace-up look while staying current in trends.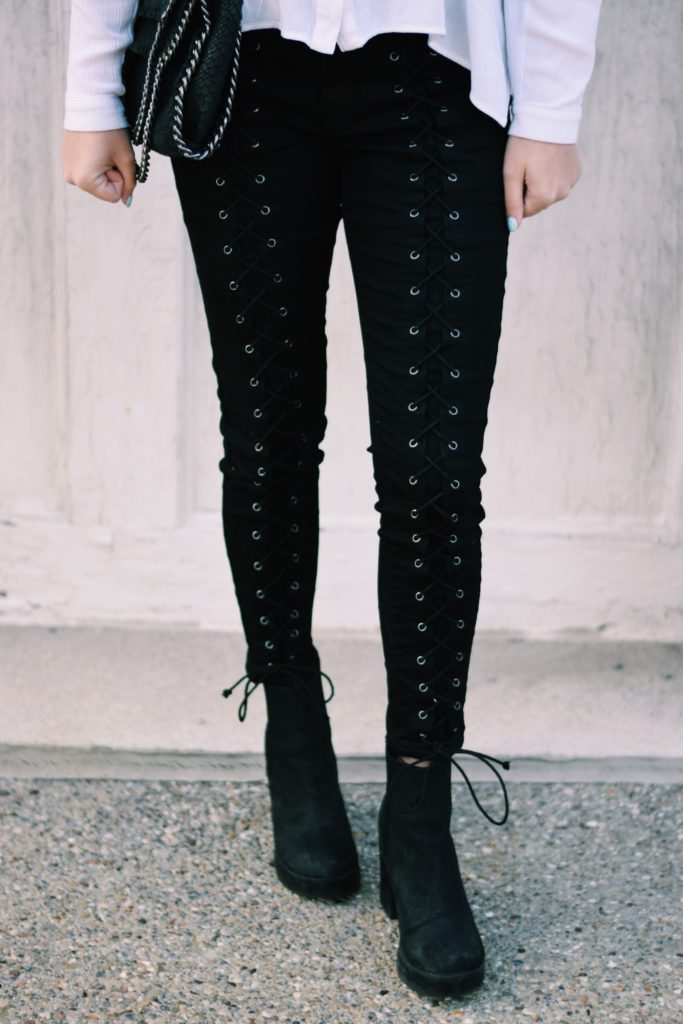 Lace-Up Pants. Swap out your outdated lace-up shirts for a more eye-catching look: lace-up pants! I've spotted this trend on several fashion bloggers in the recent months. They are available in many different colors, materials, and styles. Although I prefer a matte black denim wash, you can try a leather or suede pant for a more daring look. You can find the laces running down the sides of the pants or the front—both styles are sure to draw compliments.
Lace-Up Overalls. Lace-up overalls are a grown up, on-trend version of the youthful one piece we all know and love. A favorite of your childhood, there's no reason you can't wear them in your teens and twenties. You can wear these on a casual trip to the beach or on a shopping excursion with your friends. These are sure to turn heads!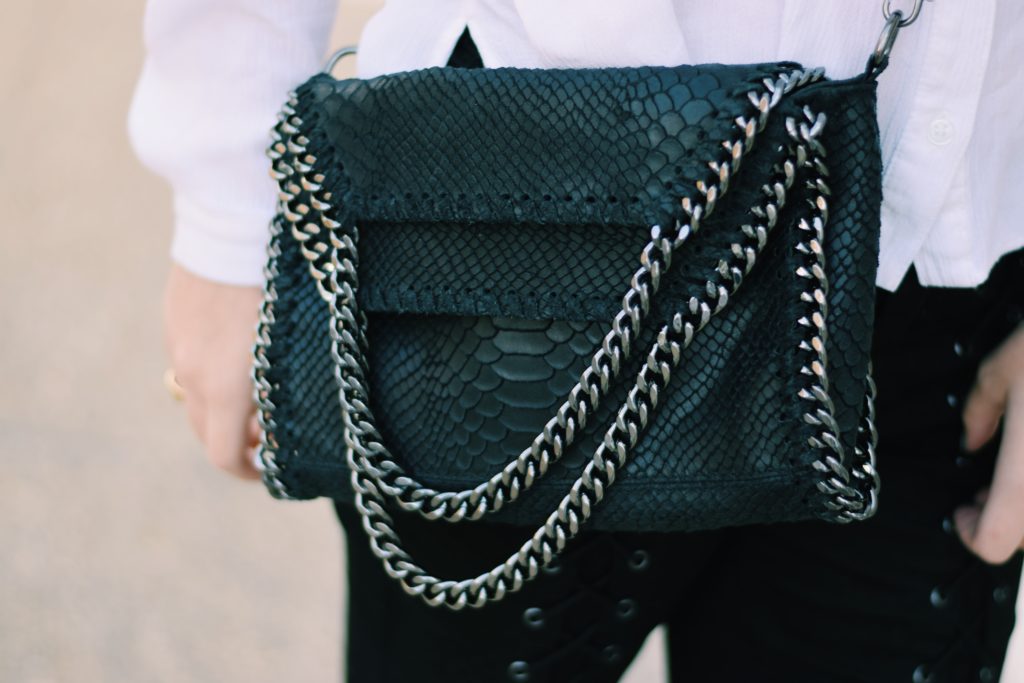 Lace-Up Booties. From fast-fashion brands like Forever 21 to high-end designers such as Prada and Saint Laurent, it seems like everyone is making these. For the summer, look for an open-toed style to wear in the heat. Although I'd stick with a black bootie, try a more colorful style if you're feeling adventurous.
Of course, there are many other ways to rock the lace-up trend—don't let these three limit you! What's your favorite lace-up style? Let me know in the comments below!