I think it's time for us to update our summer wardrobe by now, either by buying new clothing or just creating new outfits with what you already have. Don't know what to wear? Find out what the summer trends are first. As we know, trends come and go, so it's important to remember to wear whatever you actually like, and not just what's popular. Here I put together the perfect outfit full of summer trends that you can try out if you haven't already!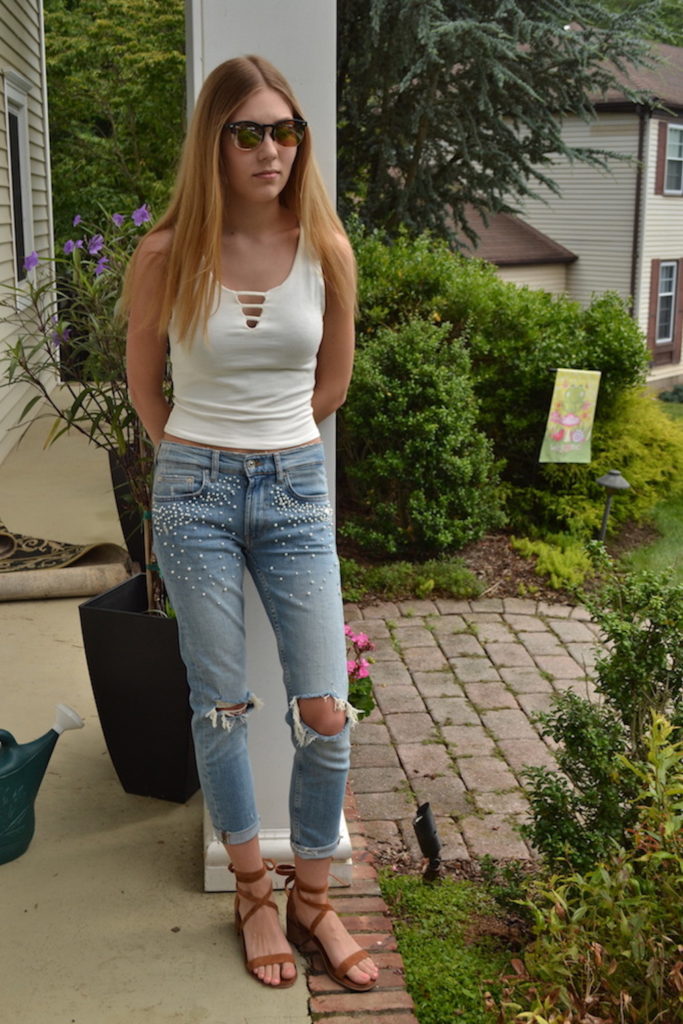 Statement Sunglasses
Starting from the top, the accessory that everyone should have is a pair of statement sunglasses. Of course, everyone needs a pair of sunglasses for the summer. I recommend buying a few different pairs of cheaper statement sunglasses so you can alternate them with your outfits.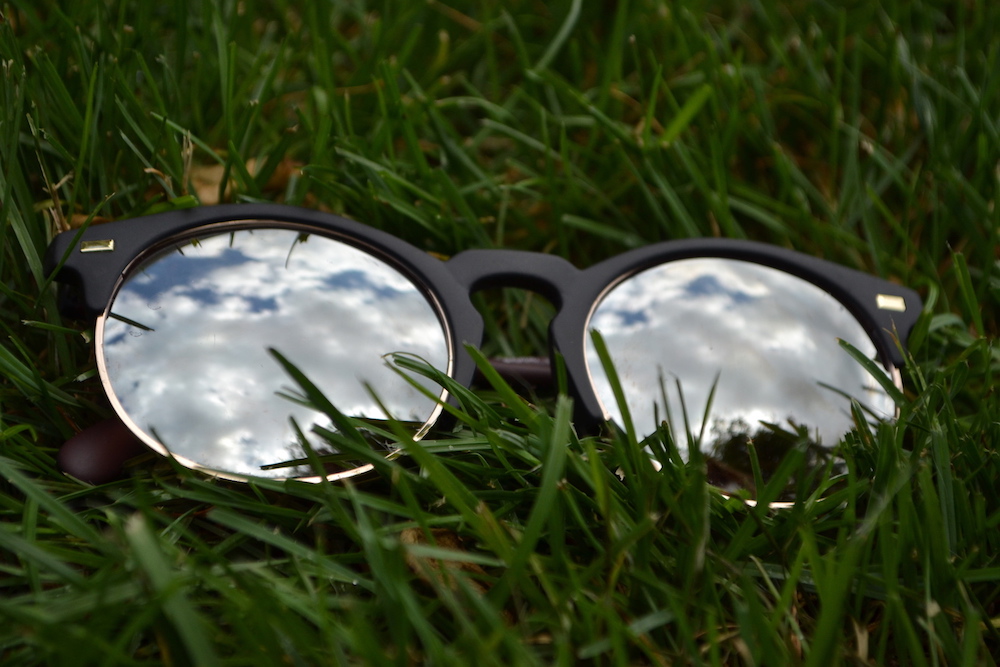 Crop Top
A summer staple is a crop top. There are so many different styles to choose from, you'll want to get them all! I think everyone should own a neutral colored one. Neutral colors are definitely easier to match to your bottoms. Crop tops are so versatile; they can be worn with shorts, skirts, or jeans!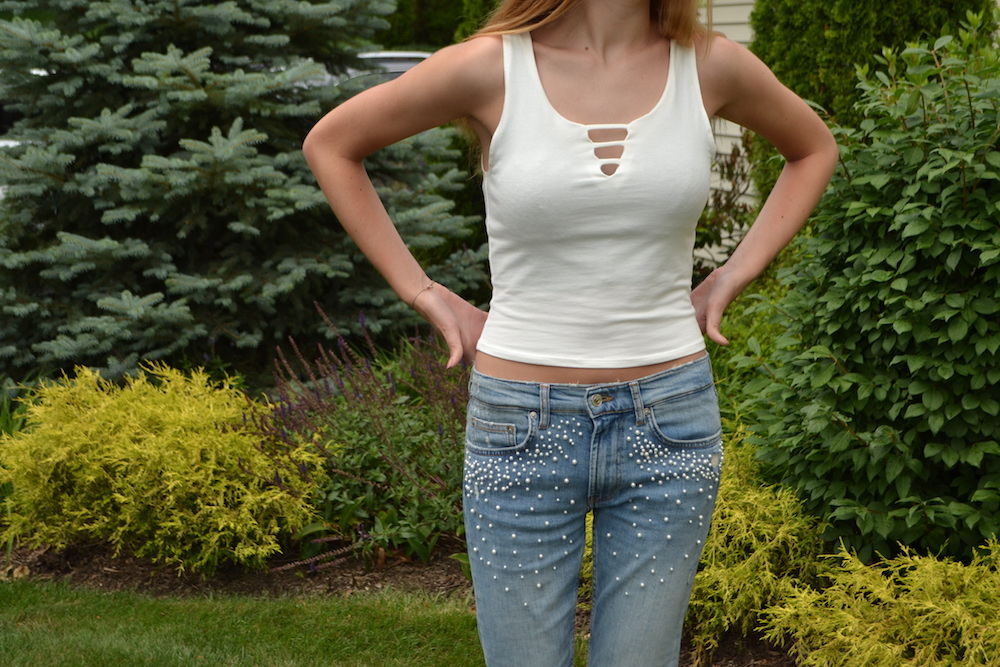 Boyfriend Jeans
Here, I chose to wear slim fit boyfriend jeans with my crop top. Boyfriend jeans are classic for summer. They can be styled casually or they can be dressed up. With so many different styles of boyfriend jeans, it's hard to pick which one you want to buy. I love these jeans because of the unique pearl details. Definitely wear boyfriend jeans on those cooler summer nights.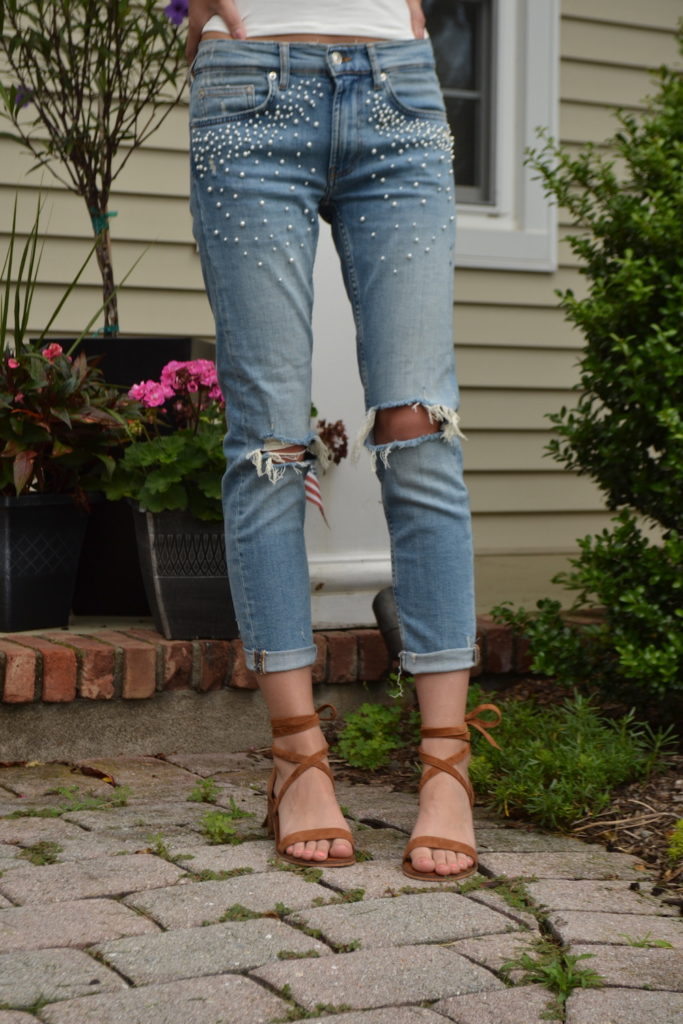 Block Heels
Finally, for shoes, I wore block heels. What's great about block heels is that they are both comfortable and fashionable! These shoes look especially chic with the wraparound suede ankle laces. Wear them to dress up any outfit.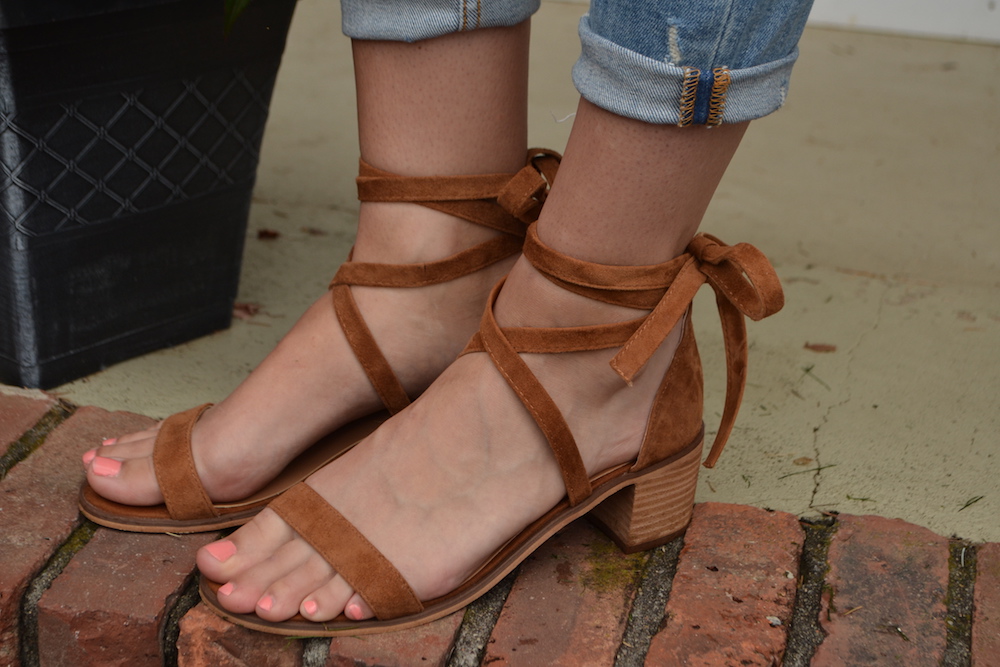 Try out these trendy pieces together or separately to create your own perfect summer outfit.
How would you wear these trends? Let me know in the comments below!