The warmer months are in full swing, and the thought of school is now replaced with days spent by the beach, mornings at your favorite local coffee shop, or soaking up some sun by the pool. Summer is all about relaxing, hanging with friends, and exploring new places. Finding the perfect summer outfit that is comfortable yet trendy should be as care-free as your summer adventures! This is my go-to outfit for a perfect summer day.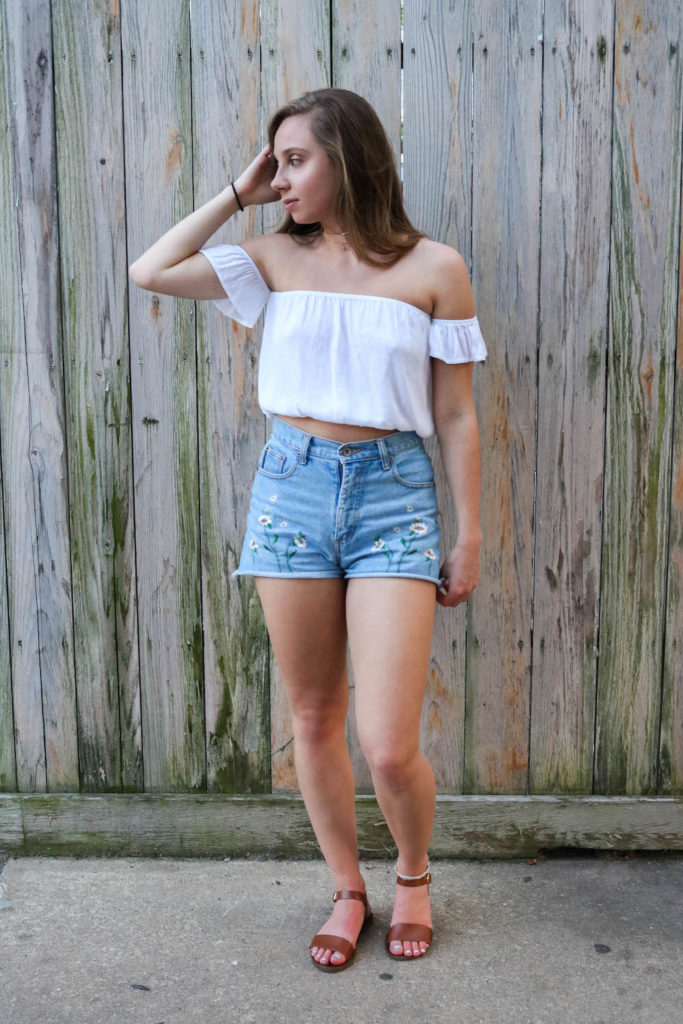 Off-the-shoulder tops have been a recent trend that everyone seems to be trying out, including me. My top is from Brandy Melville, and it is perfect for any summer occasion. It will keep you cool in the hot sun, and it is a versatile piece—it goes well with any outfit and can be worn in many different ways. I paired the off-the-shoulder top with two gold chokers to make the outfit pop. My favorite way to accessorize is by layering different chokers and necklaces; I think even the simplest of chokers can complete an entire look.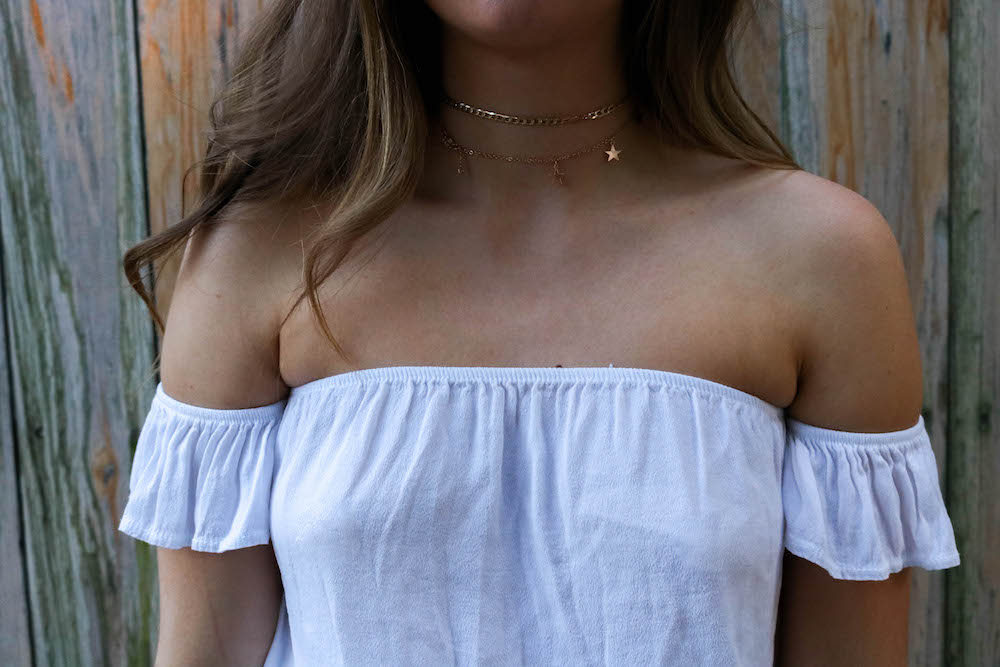 The one thing about denim is that it never goes out of style, and it is continuously being reinvented each and every season. I found these denim shorts at a local flea market, and they have been a staple in my wardrobe ever since. The embroidered flower detail is subtle yet unique and can add a little extra flare to any summer outfit. Denim shorts should definitely be an item that everyone keeps handy for the summertime.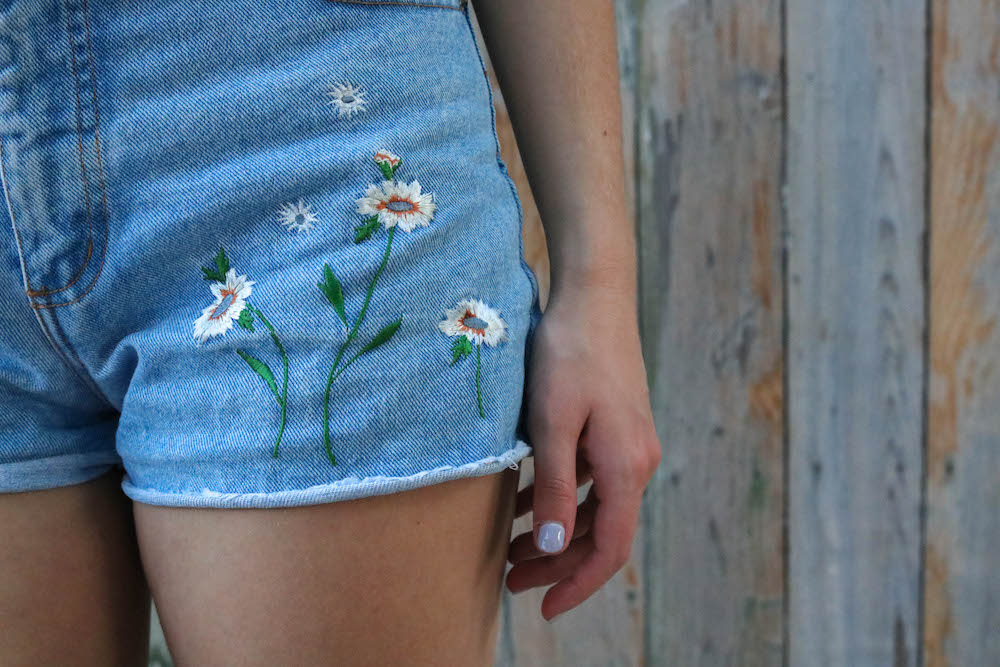 Finally, comfort may seem like an obvious essential when picking out shoes, but in reality a lot of cute shoes end up hurting your feet throughout the day. A pair of simple Steve Madden sandals are my go-to shoes because they are comfortable but still on trend.
So, whatever your summer adventures may be, stay in style with these summer outfit essentials!
What's your go-to summer outfit? Show us on social media! Don't forget to tag @CFashionista.