When Starbucks announced that the S'mores Frappuccino is back, you know that summer has officially started. Summer is all about the beach, sun, tan lines and açai bowls. I may live in Florida, but I am no where close to the beach. Luckily, I got to spend Memorial Day weekend with two of my gal pals, Sammi and Ampi, at Neptune Beach, Florida. Neptune Beach is a cute beachfront city east of Jacksonville with a white sand beach, retro-style coffee shops, a variety of restaurants and friendly locals. However, a girls' weekend getaway is can not be complete without the perfect outfit!
The perfect outfit would have to blend every little unique aspects of the city.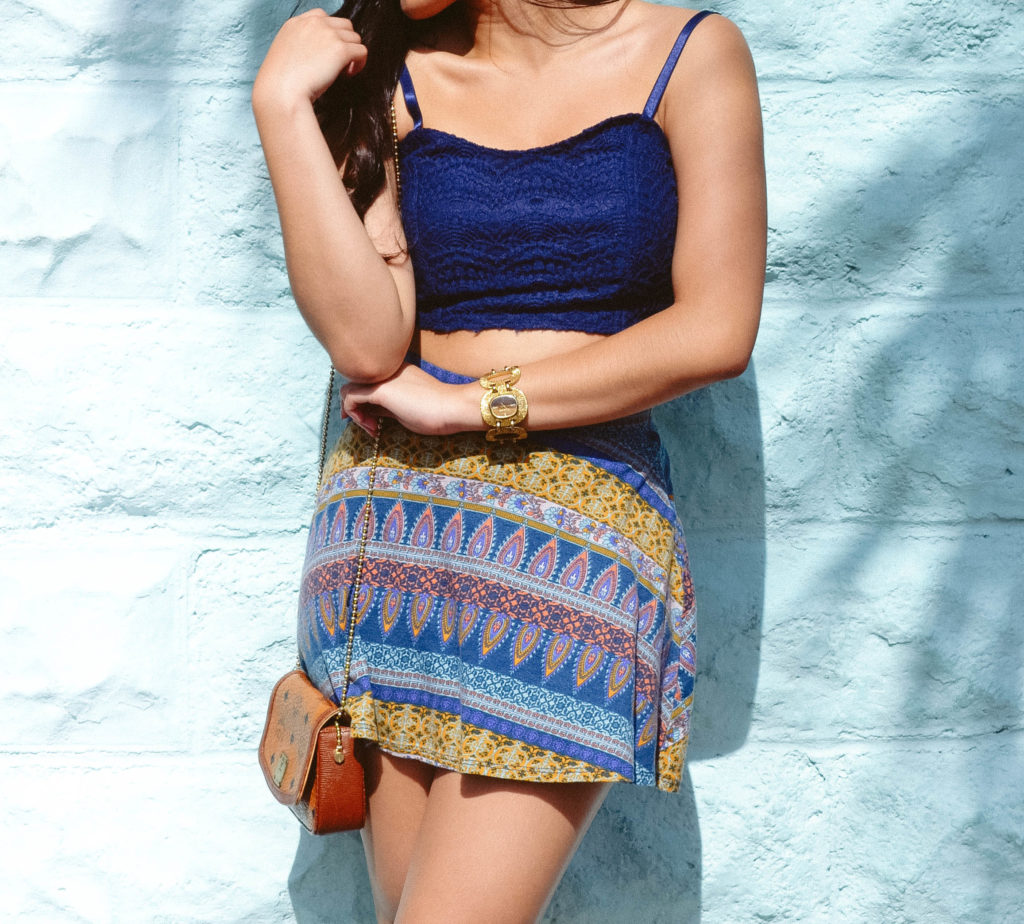 The color blue represents calmness, purity, and freedom. Blue is the color of the sea, sky, and of my outfit! I decided to wear a laced Persian blue crop top with a blue tribal-patterned skater skirt. Everyone thought that this combination was a co-ord set, but I actually bought the top and the skirt separately.
Instead of pairing the already-vibrant blue top and bottom pair with black or white or any other color, I thought that the whole outfit would look more calming when paired with shades of nudes and gold. I accessorized with my favorite gold, bangle-like wrist watch as it added a bling factor to the outfit without overdoing the rest of the outfit.
The tawny brown leather crossbody bag gave a carefree yet pulled-together look that I was trying to accomplish.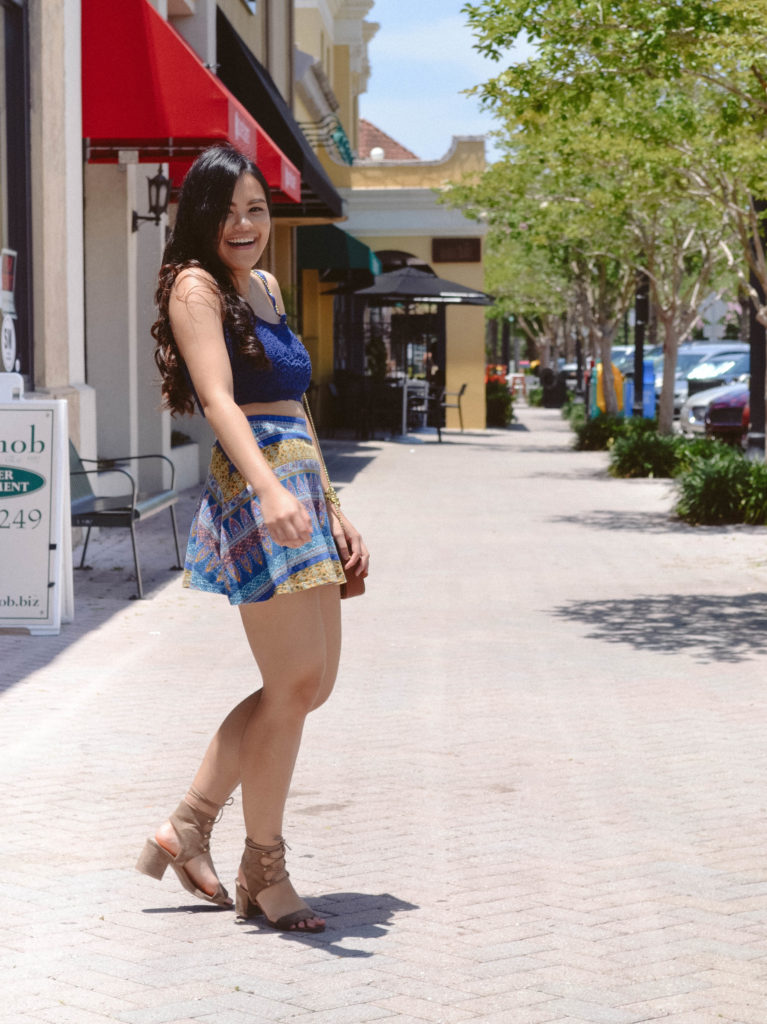 Since, we planned on walking around and exploring the city all day, I opted for a tan laced-up suede block heels. This block heel is my go-to shoe because it is super cute and comfortable. I can walk all day and night with these pair of heels and my feet will not hurt at all.
When visiting a beach town, walking around in your most adorable bikini is acceptable as well. A lot of locals from Neptune Beach were walking around wearing cover-ups and flip flops. However, if you'd like to be more dressy to go around town, get brunch, and get some work done in the cute little coffee shop or sipping cocktails on beachfront bars instead of tanning all day at the beach, you can always decide to be a little more dressy.
Just don't forget to put on some sunscreen!
What's your go-to outfit when venturing a beach town? Show us on social media! Don't forget to tag @CFashionista.