Who doesn't love a good Fourth of July celebration? Whether you're having a big or small get together, most of us spend the day outside with our friends and family. And who could forget about stuffing your face with an assortment of delicious foods? Usually, we are eating endless amounts of hamburgers, hot dogs, and potato salad while sipping on some ice-cold lemonade. Us Fashionistas love to be the center of attention and show off our favorite summer looks at these kinds of events.
Here are some tips on how you can be fashionable, comfortable (because that summer heat is deadly, am I right?), and perfectly fit for the occasion! Let's begin with the colors that we have to work with: red, white, and blue. I decided to go with this multi-stitched denim romper. Rompers are perfect for the summer time because they are so easy to style up and super comfy too. Also, denim, denim, denim! Denim everything is in this season, so who wouldn't fall in love with this piece?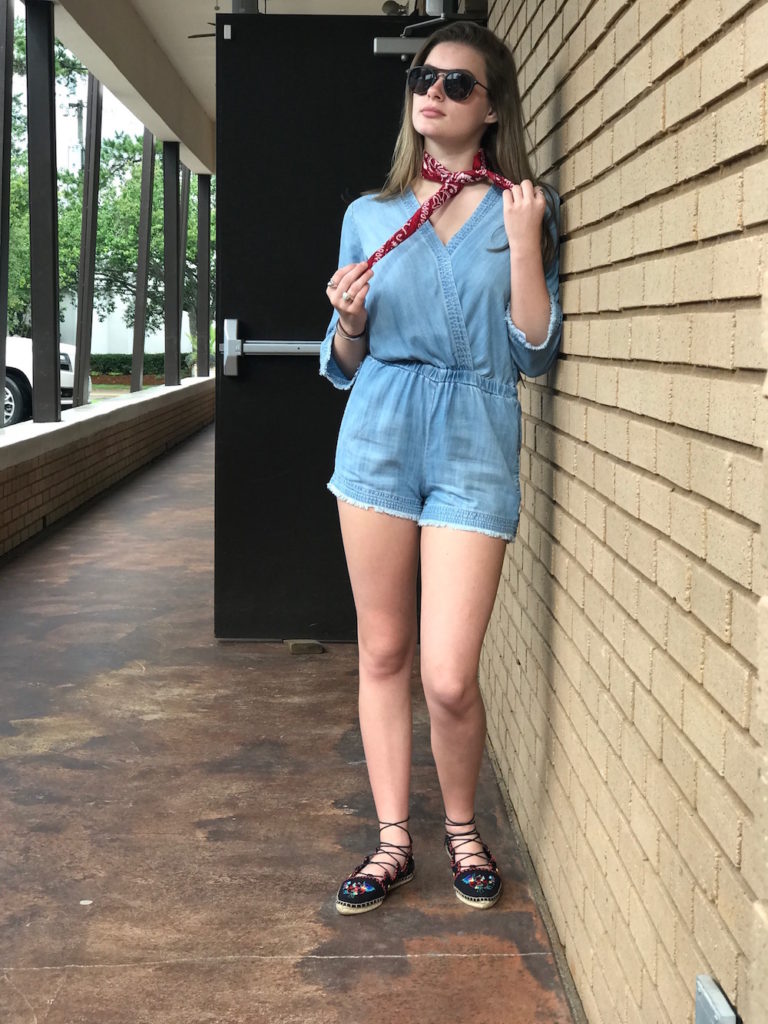 Shoes, shoes, shoes
The next thing to do is find the right shoes; good shoes take you great places! The best way to dress up a simple outfit is with the perfect pair of staple shoes. Espadrilles have been popping up everywhere recently and it's hard to miss these babies. Tory Burch definitely hooked us up with the beautiful Sonoma Embroidered Ghillie Flat ($132) and they work perfectly for the occasion because they contain all of the colors that we're looking for.
It's always a good time to accessorize.
Honestly, accessories can be the best part of an outfit; they are the final puzzle piece to making our outfit complete. Since it's the Fourth of July, a red bandana necktie adds some color to the outfit and makes it super festive. Lastly, you can't forget the sunnies! Sunglasses are essential in the summer time, especially when you're in the hot sun at a BBQ for a couple of hours. They also add some more spice to the outfit and can make anyone look mysterious.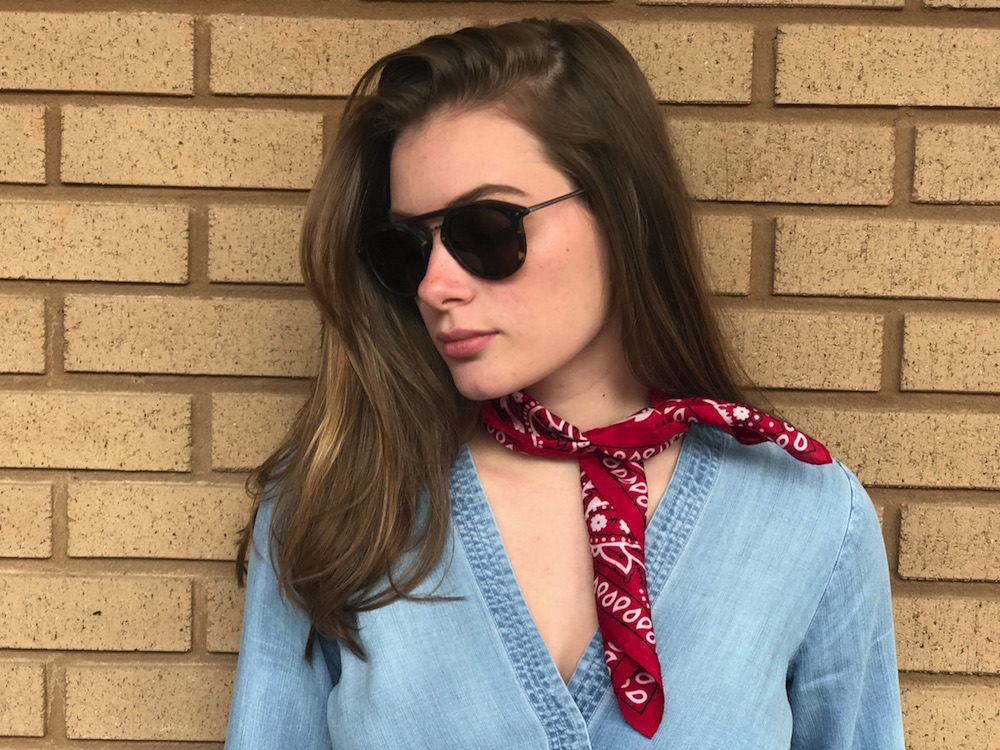 Finally, the look is complete and you're ready to take on the party. Now go on, get ready to have some fashionable fun on the Fourth!
Share your Fourth of July outfits with us on social media! Don't forget to tag @Cfashionista!