Down south summer comes in hot and sticky, so finding something cute and comfortable to wear can be a challenge. As much as I would love to wear a pair of ripped jeans in the summer, it's really not an option unless you want to be a sweaty mess. However, this fabric trend—gingham—has popped up everywhere and all the fashion gurus are wearing it!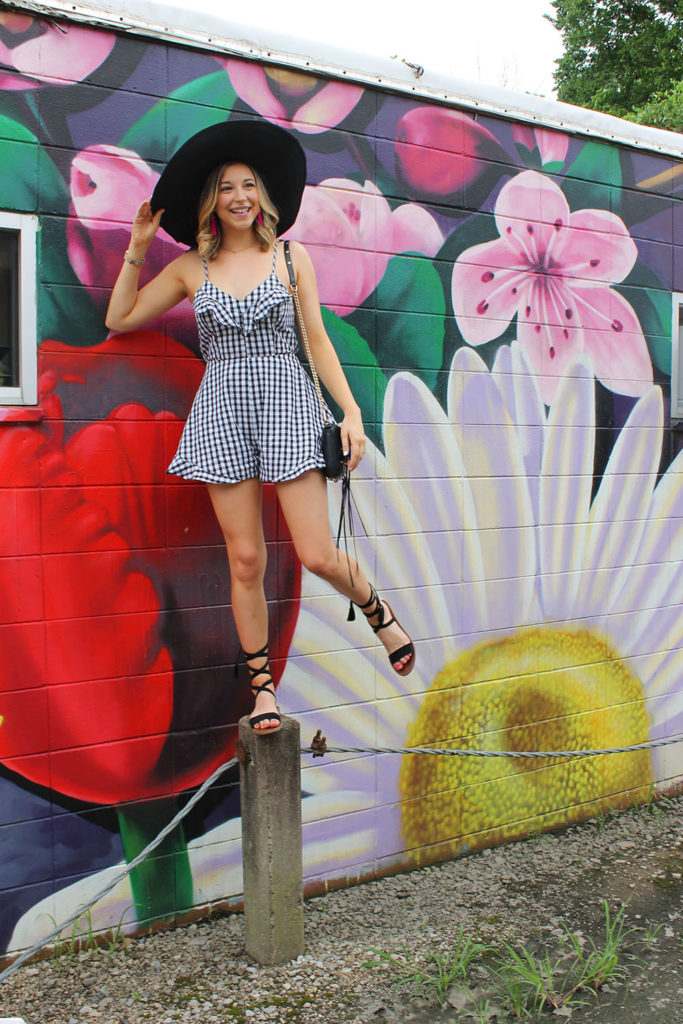 Gingham is a light, comfortable fabric and I love it. I styled this ruffled gingham romper that keeps me cool but still trendy. This romper can be styled up or down. I decided to dress it up a bit with some bright pink beaded earrings from BaubleBar. Since I want most of the attention on my earrings and romper, I decided to wear a simple rose gold Kendra Scott necklace along with a rose gold mesh watch. Keeping my jewelry simple also helps me stay cool and add a pop of color as well. I also styled this oversize floppy hat to keep the sun from my eyes without the need of sunglasses. My purse is a Rebecca Minkoff that goes perfectly and easy to carry around.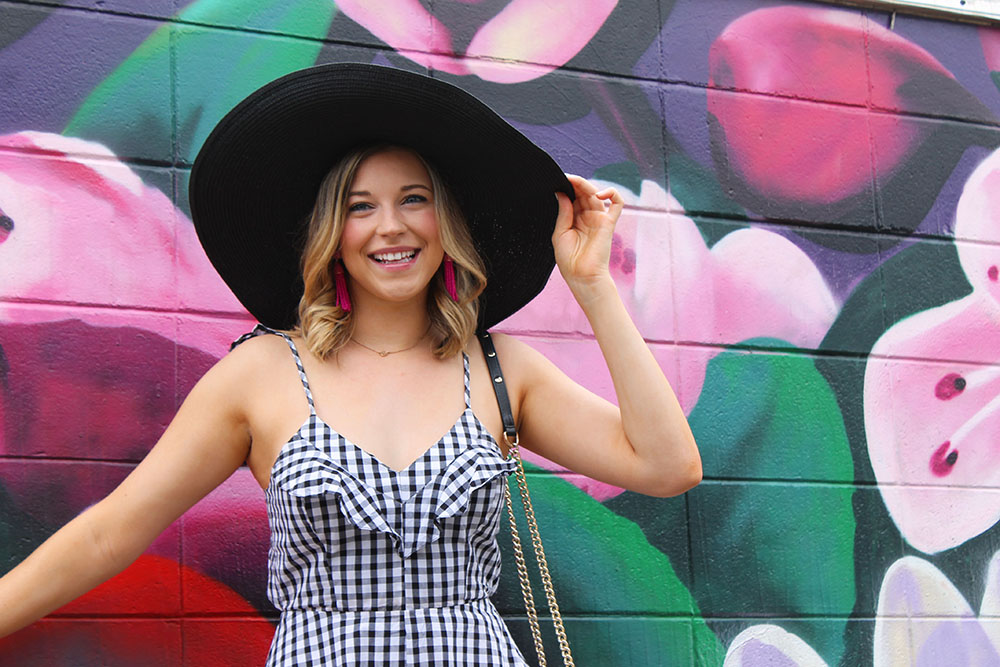 This romper speaks for itself. With that being said, it doesn't need much to be styled well. I love how airy it feels on and how flattering it looks as well. I added a pair of flat Steve Madden lace-up sandals so I can walk easily around and still look fashionable! Gingham is such a versatile fabric and I have seen shirts, skirts, pants, and the sort being worn. This fabric is super cute and I would recommend it to anyone going for a fun easy look. Finding a summer trend to beat the heat can be hard, but with this fabric, it won't be!
How do you feel about the gingham trend? Let me know your thoughts in the comments below!