As summer finally kicks off, a new season means a new statement piece. Wanting to find something a little different, I looked across the globe to London street style for some fashion inspiration. Despite the wide range of looks that I found, one piece seemed to be the same in everyone's closet: the leather jacket. From day to night, this is an essential that can complete any look. Because my personal style is geared more towards lighter colors and softer fabrics, I was hesitant to buy your classic heavy black jacket, so I opted for something that fit my style a bit better.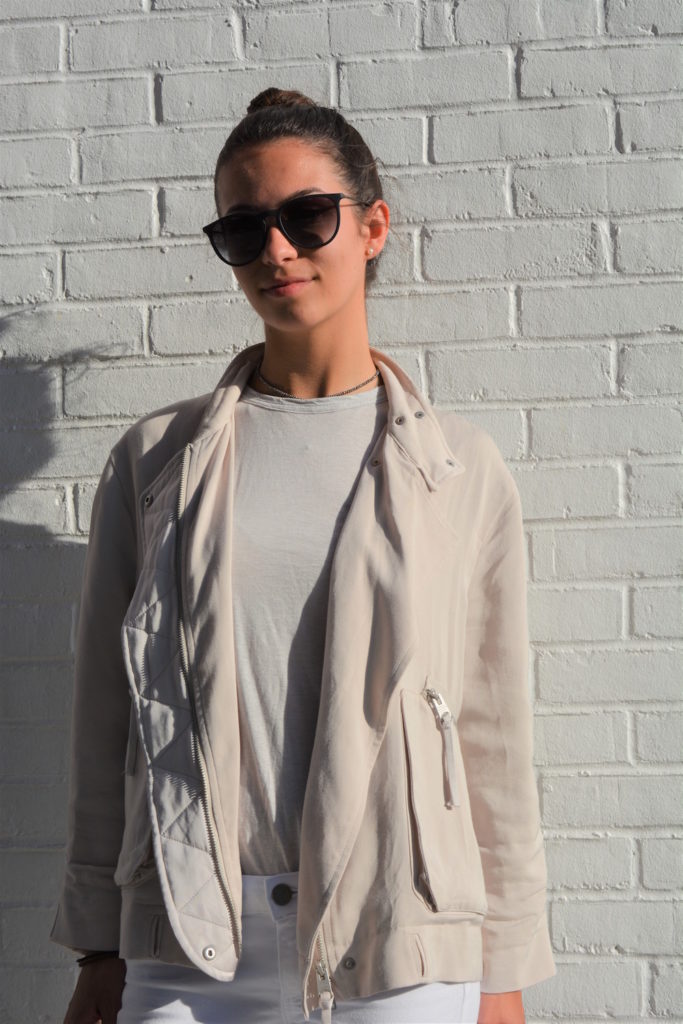 I came across this cream colored silky alternative to a leather jacket that is the perfect way to get a similar look but with a much more lightweight and comfortable feel. The quilted detailing on the zipper guard adds a subtle texture to elevate the look, while the buttons and pockets keep it elegant yet minimalist. The neutral tone makes this is an easy piece to pair with a variety of different prints, colors, and fabrics. I opted for white jeans, a plain beige top and a pair of sunglasses for a classic summer look.
This jacket also acts as a great transition piece. If you live in the Northeast like me, you know that the shift from season to season can bring some unpredictable weather. This is a great garment to have on hand when that anticipated sunny day turns cold and cloudy almost instantly.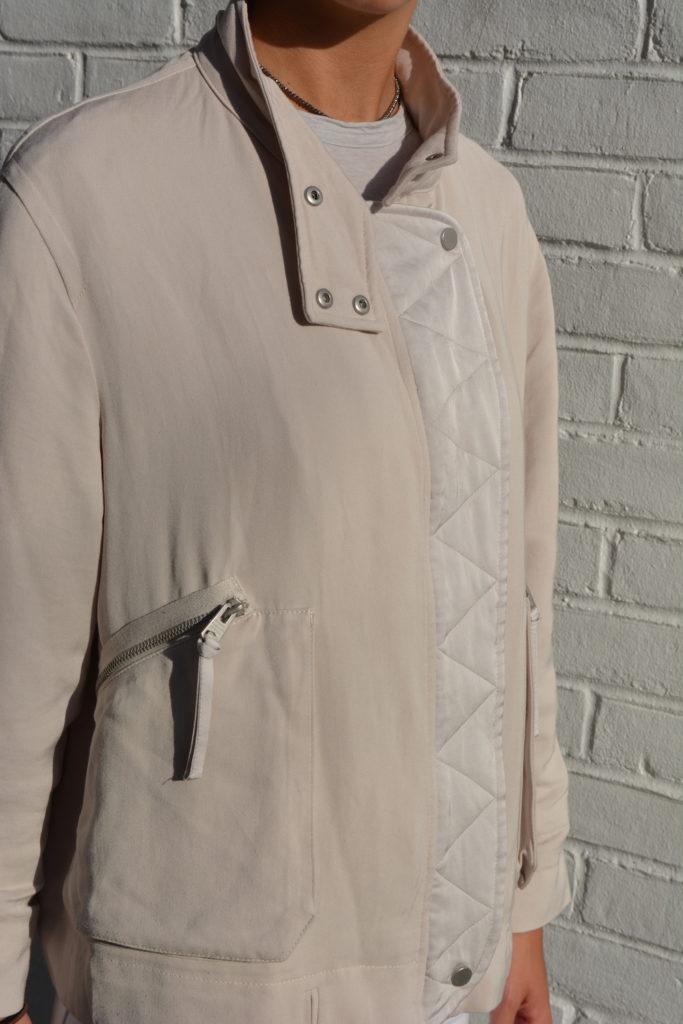 What I love about this jacket is its versatility. A piece like this really lets you express your personal style because it can be worn in so many different ways. Dress it up with a bold necklace and heels and you're ready for a night out. Pair it over a cotton tank and jean shorts for a casual afternoon lunch. Whatever the occasion, a jacket like this is a must-have this Summer.
How would you wear this jacket? Let me know in the comments below!