The only addiction I would ever endorse is a shoe addiction. Whenever I am out shopping I always happen to wander down to the shoe department and find myself at check out ten minutes later with a new pair of shoes that I probably don't need. Typical. However, this hasn't been me lately because I have found my go-to shoe for summer '17—mules!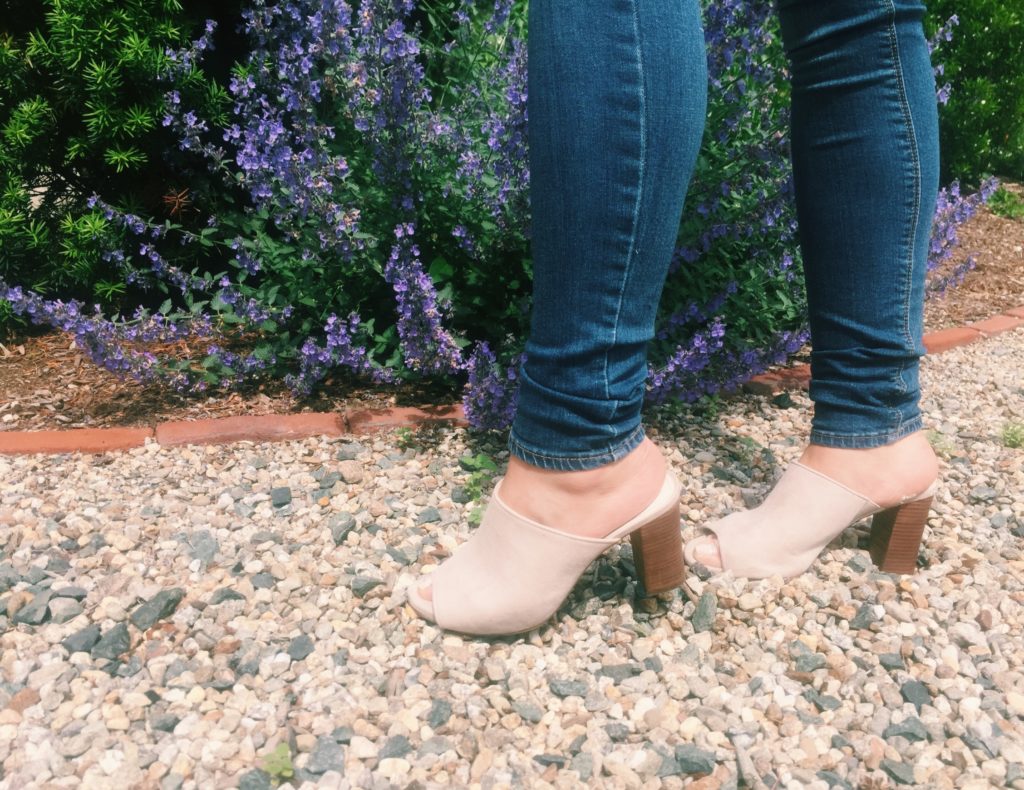 Remember when your mom used to rock mules on her way to work? Well, now you can sport them on your way to class. Mules have come and gone into fashion ever since Marilyn Monroe deemed their worth back in the 1950s. Their popularity rapidly grew throughout the '60s, and they transformed from clogs to slides throughout the decades.
They're back and better than ever. Mules have been the hottest topic lately as seen in Harper's Baazar and InStyle magazine. With their easy to wear appeal and trendy nature, they are a staple in your Fashionista wardrobe for this summer. I styled my cream suede Anne Klein shoes with a simple outfit to make the mules the statement piece. Some classic skinny blue jeans from Topshop, black silk tank from True Religion, and a western style belt from Urban Outfitters—this combo can be thrown on for any casual outing. These pictures are from a mother-daughter day roaming the streets of Harvard Square popping in and out of small boutiques, stopping for a bite to eat at a local café, and admiring the old architecture on Brattle Street. P.S.: The yellow house with the garden was actually George Washington's headquarters back in 1775!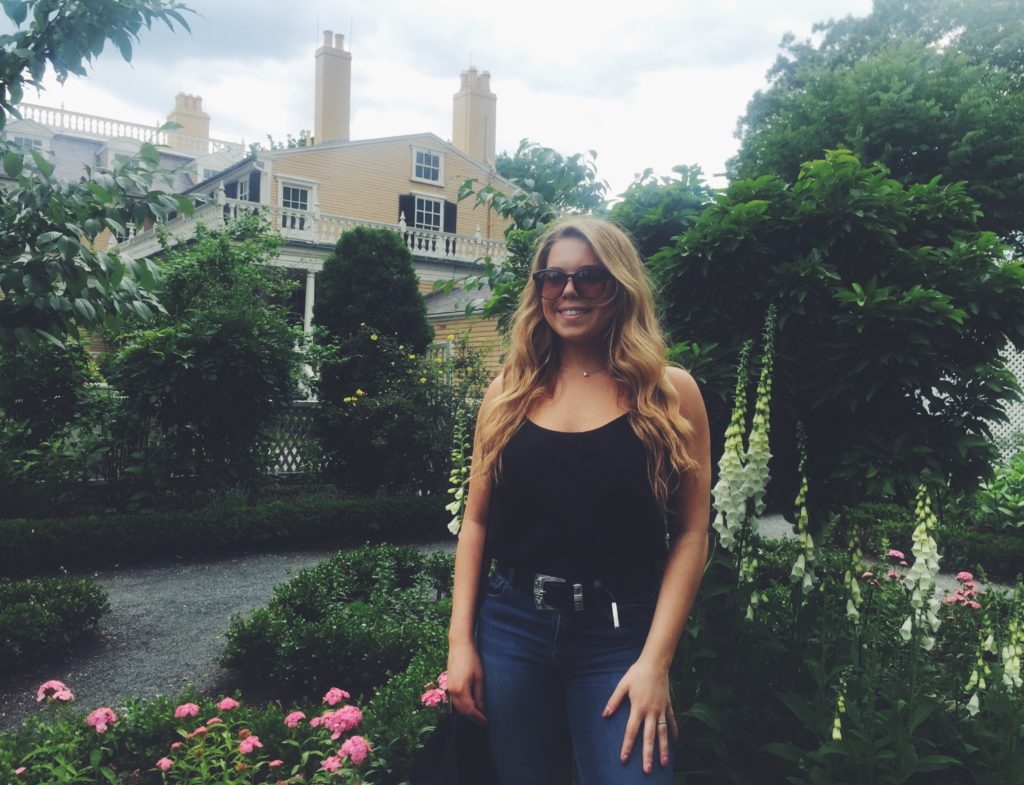 Mules come in all styles perfect for any occasion. If you are in the market for a dressy pair I would recommend searching for a classic black leather pair with a high heel. If you are looking for a statement pair definitely be on the lookout for bold colors or patterns or even a funky heel like chrome or acrylic. They will definitely be a conversation starter. If you're like me and are looking for a casual, everyday piece then be on the watch for a neutral color with a solid block heel and comfortable material such as a leather or soft suede. TIP: If you buy a neutral color they can be a great fall shoe as well! These shoes are the perfect addition to any shoe lover's collection.
What style of mule would you buy? Let me know in the comments below!